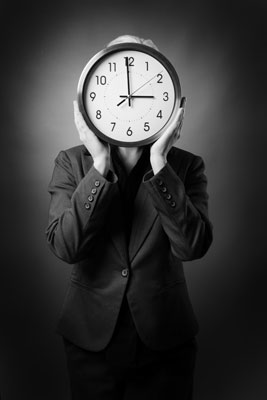 WHEN IT COMES TO ALTERNATIVE FEE arrangements (AFA) and legal project management (LPM) in Canada's legal market, it's hard to rationalize the buzz with the numbers.
The buzz is that AFAs and LPM are all the rage, a response to clients' insistence on having more say in how their lawyers arrive at the fees that they charge and how much that fee will be. Common thinking has it that hourly rates are going the way of the dodo.
The numbers, however, are a mite confusing. Indeed, a close look at recent statistics suggests that billable hours aren't going away anytime soon: they may even be making a comeback.
In 2015, Canadian Lawyer's Corporate Counsel Survey found that 12.7 per cent of respondents used AFAs with their primary law firms; in 2016, the number had dropped by over 60 per cent, to 4.9 per cent. And 2017 saw another reduction in the use of AFAs, this time to 3.2 per cent. Meanwhile, resort to billable hours rose slightly, from 46.8 per cent in 2015 to 50.2 per cent in 2016 and 50.5 per cent in 2017. But combinations of billable hours and AFAs also rose, from 42.9 per cent to 44.7 per cent.
Perhaps most tellingly, only 6.3 per cent of respondents used AFAs for more than 75 of the legal work they sent to external firms, effectively unchanged from the 5.9 per cent who did so in 2016. For their part, flat fees remained by far the most unpopular means of billing, representing only 1.6 per cent of arrangements, down from 2.0 per cent in 2016.
Still, it's not as if the future doesn't continue to hold promise for AFAs: some 78.8 per cent of respondents to the 2016 survey said they were interested in engaging with their law firms about AFAs. And almost one-quarter of the 21.2 per cent who weren't interested said they didn't fully understand AFAs. Otherwise, Chicago-based Patrick Johansen, formerly global director of client value at Reed Smith LLP, the legal industry's first certified pricing professional (CPP) and the only professional to hold both the CPP and certified legal manager (CLM) designations, says the number of "pricing professionals" in the US, the UK, Canada and Australia rose 700 per cent between 2010 and 2017.
So what gives?
Rick Kathuria of Toronto, National Manager, Project Management and Legal Logistics at Gowling WLG, may have the answer. "We'd like to change the language in this arena from 'alternative fees' or 'alternative billing' to 'fee arrangements' or 'appropriate fee arrangements,'" he says. "Clients want to understand how their costs will be determined so they can do effective budgeting with certainty and predictability for legal services that offer good value. It's not all about cost-cutting."
That said, it becomes apparent that alternative or appropriate fee arrangements can be based at least partly on hourly rates. If that's correct, it flies – at least at first blush - in the face of the commonly held view that the hourly rate approach faces extinction.
On closer analysis, however, it appears that what clients object to is not the concept of hourly rates in and of themselves, but what has been called the "billable rate model" in which time spent is not limited. Altman Weil's 2014 Chief Legal Officer Survey concluded that 43 per cent of general counsel (GC) and chief legal officers (CLO) couldn't care less how their external lawyers arrived at their fees, so long as "they get the results they want at a competitive price."
But efficiency and competitiveness occupy much of the same space. That's why discounted rates and blended rates are in themselves not alternative or appropriate fee arrangements in a real sense: they provide no incentive for efficiency because they put no limit on the number of hours for which a firm can bill.
That doesn't mean, however, that hourly rates have become irrelevant from law firms' perspectives. In order to come up with an appropriate estimate of cost that will satisfy the client's need for predictability, law firms have had to resort to project management to ascertain in advance what resources they will have to commit to get the job done to the client's satisfaction. To this end, time is one of the important resources they must measure, one to which they must assign a value by estimating the number of hours required at a projected rate to do the work profitably.
The upshot is that the current climate in the legal market - one that emphasizes increased scrutiny of value for each dollar of legal spend - has forced law firms to come up with more professional and sophisticated ways of arriving at "appropriate" fee arrangements. To the extent that these arrangements depart from the billable rate model, they are properly called "alternative" fee arrangements, whether or not they include hourly billing as a component.
AFAs are a product of the Great Recession of 2008, when clients started losing funding for legal spend and needed to figure out how to afford their lawyers. Their pushback on the billable model focused on the narrative of "value," spearheaded by the Association of Corporate Counsel's Value Challenge. "The word 'value' did not exist in the lexicon of the legal industry prior to 2008," Johansen says.
But, as originally conceived, AFAs didn't do the job. "From the client's perspective, AFAs just ended up in what amounted to discounts and did not reduce total costs," Johansen says. "From the firm's perspective, the industry's biggest regret is that they gave out discounts too easily without getting anything in return."
Perhaps because law firms' profit margins tend to be high, it took some time for many to tweak to the fact that a 10 per cent discount amounted to a 30 per cent profit loss. "What was needed were more unique alternatives, and that's where pricing professionals started making headway at law firms," Johansen says.
Johansen, who tracks the number of law firm pricing professionals in the industry on his blog, Law Firm Pricing (formerly Patrick on Pricing), found only 15 such individuals working at law firms before 2010. Since, the numbers working in the field have increased from 33 in 2010 to 264 in 2017. Most are lawyers or others trained in business or economics.
Much of the growth has occurred in recent years. The average number of pricing professionals at law firms between 2013 and 2017 grew at a rate of just over 40 annually, well above the average of 22 between 2010 and 2013.
What makes this growth even more significant is that, with some exceptions, Johansen tracks only individuals who have the word "pricing" or "client value analyst" in their title. That leaves out the numerous "financial analysts" of some ilk employed by law firms, whether they focus or participate in the pricing process or not. "The economic discipline of pricing has its own unique role and function," Johansen says. "If an individual's title doesn't reference pricing, that's likely not their main job, but I do try to include people who work on pricing at least half the time."
A true pricing professional has a complex role that includes a thorough understanding of the law firm's finances, including the nature of the fee earners and their cost to the firm and the cost of the various services the firm wants to provide. "Pricing professionals should understand clients' needs," Johansen says. "In the pricing world we have something called 'willingness to pay,' which drives pricing strategy by client, by product and by industry. We're not there yet with regard to legal services, but it is important that the pricing professional understand what the client's motivation is in a particular matter."
According to Johansen, the ideal pricing professional is as good with words as she is with numbers. "In a perfect world, pricing professionals should understand price negotiations and be able to communicate the value and savings a proposal represents to both the client and the firm," he says. "Some 80 per cent of pricing professionals are accountants or have backgrounds in finance or economics, but having the ability to communicate value gives them an extra dimension that will help with a law firm's profitability."
As Johansen readily acknowledges, his statistics are "imperfect." Most particularly, his methodology's focus on the word "pricing" in individuals' titles likely underestimates the rise of professional pricing and project management at law firms in general. "The legal profession, which is generally slow to adapt, has been slow to adopt a professional approach to pricing and even slower to use the word," he says.
By way of example, Bryan Cave, twice ranked as the world's most innovative law firm by the International Legal Technology Association, includes its pricing professionals under the rubric of its "Practice Economics" team. (At press time, Bryan Cave had just merged with UK firm Berwin Leighton Paisner LLP.)
It's perhaps not surprising, then, that Johansen has to date failed to turn up a single individual bearing the "pricing" moniker at any Canadian law firm: after all, the country's legal market has a history of following, rather than leading, in its embrace of innovation.
Competitive comparisons, aside, however, pricing professionals, project management and AFAs are alive and well at Canada's major firms. "There's definitely been growth in the number of pricing professionals at law firms in Canada, but it's hard to come up with specific numbers," Kathuria says. "What I do know is that most of them are at the big firms, whereas in medium-sized firms the pricing professional role tends to be filled by someone who's more into traditional finance department functions."
Suzanne Wood joined Norton Rose Fulbright Canada LLP as a lawyer some 15 years ago: "As an associate, I found that I spent a lot of my time doing project management, so I turned my attention to that." She is now Chief Client Services Officer.
At the outset, Wood recalls, it was hard to get lawyers onboard with the program. But as requests for proposals (RFPs) became more and more commonplace, it became obvious that responding to clients satisfactorily required lawyers to have a support network. "RFPs are becoming the predominant method of buying services in the legal market," Kathuria says.
In particular, consolidation RFPs were a catalyst. "There was a very steep rise in clients moving from using 50 or 60 law firms to a panel or a handful," Wood says. "To respond to these types of RFPs, we needed much more detailed financial analytics focused on staffing, leverage and rates."
In 2011, Wood was the only legal project manager at her firm. There's now a team of eight analysts and coordinators composed of former lawyers or paralegals and project management professionals. The team works with a separate pricing group, the Business Planning and Analytics Team, composed of a director, four pricing managers and two pricing analysts.
"The project management team does the scoping that determines how to staff the file, both internally and externally," Wood explains. "When that's done, we have a separate pricing team that will analyze alternatives, whether they are hourly rates or AFAs, and do a profitability assessment."
At Gowling, Kathuria has instituted a more integrated structure. "I don't like having the project management and pricing teams tagged as separate entities," he says. "At our firm, they are the same group."
Kathuria reasons that, absent tight integration with project management, pricing professionals tend to focus on the makeup of the legal team and the rates, with perhaps insufficient focus on the nature of the work that has to be done.
Gowling's pricing process begins by allocating work to the appropriate level of resource, be it partners, senior associates, junior associates or paralegals. Next is a historical analysis of the firm's use of resources for similar tasks in the past. "Nowadays, we code everything in terms of how much time is spent on particular tasks," Kathuria says. "We also look at the historical details of what resources were required in a project, such as the number of witnesses or expert witnesses."
From the pricing perspective, the firm has developed a bank of about 80 templates that list the common assumptions about recurring types of work. "We go through the entire project management plan with the facts we have, and estimate how long each phase and task will take," he says. "Then we validate our conclusion by comparing them against previous matters."
At that point, the firm has established its cost of doing the work and is ready to determine what kind of fee arrangement makes most sense. "If a client is very concerned, for example, about the cost of a transaction, especially one that may not come to fruition, they usually want a fee that reflects a discount for early termination and a success fee if the deal goes through," Kathuria says. "For this type of arrangement, it's important to consult with the lawyers involved to determine what the chances of success actually are."
Surprisingly, perhaps, clients can be an obstacle to creative fee arrangements. "Some of the procurement folks employed by companies just want to drive the responses to RFPs by an Excel spreadsheet," says Vancouver-based Matthew Peters, National Innovation Leader, at McCarthy Tétrault LLP. "In a working partnership model, it's possible to have a conversation about the fees, but not always — which is too bad, because the spreadsheet is only half of the equation and what really wins is doing something creative around it."
Sometimes clients ask for creative arrangements, but have trouble understanding them. Frequently, they settle on a capped fixed fee. In one case where a client facing a portfolio of class actions was concerned about predictability, Gowling quoted a fixed fee for certain types of work involved in class actions. "If we didn't have to do it, we didn't get paid, but if it came up, we got paid as we went along," Kathuria says. "Sometimes, when it's difficult to predict what will happen with any certainty, we may do a fixed fee by the month."
Richard Stock of Catalyst Consulting, a firm that focuses on advising corporate and government legal departments, says that many companies differentiate their approach to pricing depending on whether they're putting out what he describes as "a call for legal services" or looking for a firm to handle "a big project." Difficulties or misunderstandings about pricing or AFAs tend to arise in the call for legal services category.
"Many companies have automated the RFP process relating to a swath of legal services and left them in the hands of professional procurement people with little involvement from lawyers ¾ and there's not much GCs can do about it," Stock says. "Communication about pricing tends to be much better on the big projects that are run by legal departments on a matter-by-matter basis."
Which is not to say that procurement professionals have no place in the legal services arena. According to Stock, innovation tends to happen more readily when both procurement and legal are involved, as is the case at companies like Bell and National Bank.
From clients' perspectives, lack of internal historical data is one of the greatest barriers to innovation. "It's very difficult to do AFAs when there's poor data," Stock says. "Very few Canadian organizations have good information on the legal fees they've paid and the type of work they've paid for."
The upshot is that Canadian law firms have tended to be more sophisticated and innovative than what Stock calls many "extraordinarily uninformed" law departments. As might be expected, capital-intensive industries, such as the extractive sector, are the ones most likely to think out of the box.
In contrast, law firms have more creative potential on the pricing side than ever. "Proposal teams have always existed at our firm, but they have become more sophisticated and utilize better tools," Peters says. "Financing, pricing and clients services professionals form a highly integrated group that works together closely." Indeed, the trend to pricing professionals, or at least to pricing professionally, is countrywide. At McInnes Cooper, a regional Maritimes firm, pricing is the responsibility of a proposal team that collaborates with lawyers, project managers and finance professionals. "We have lawyers on staff with project management professional (PMP) certifications and proposal professionals who have honed their pricing skills," says Halifax-based Angela Lewis, the firm's Managing Director, Client Development & Administration.
And it's not just the full-service firms that are joining the pricing bandwagon. Toronto litigation boutique Lenczner Slaght Royce Smith Griffin LLP has a PMP on staff who is the firm's coordinator for pricing, and a certified professional who bears the title "director of pricing." Both work with lawyers on AFAs, and they're both very busy. "We have fee arrangements, budgets, and work-in-progress tracking for every institutional client," says partner Monique Jilesen. "Approaching pricing professionally is not only a fact of life when dealing with these clients but the very stakes required for doing business with them."
All this having been said, professional pricing has some way to go in the legal community.
Just 70 per cent of firms in the Am Law 100 have full-time pricing professionals on staff. The ones who don't include at least two of the top 10. "What many of these firms tells me is they are operating without price professionals because they have a very strong relationship with their clients and a very talented financial staff capable of conducting business as usual," Johansen says. "But my belief is that they may be missing out on opportunities to explore a continuum of fee arrangements and adopt other approaches to their pricing strategies that could add extra profits to their bottom line."
The argument for full-time pricing professionals at smaller firms, however, may not be nearly as strong. Johansen could find only two law firms in the US outside the Am Law 200 that employed full-time pricing professionals. "Smaller firms who service smaller clients frequently don't have the resources to hire dedicated pricing professionals, they tend to have more direct and stronger relationships with their clients, and they generally don't deal with procurement departments that are involved with legal spend," Johansen says.
Perry Dellelce of Toronto's Wildeboer Dellelce LLP, a 35-lawyer corporate finance and tax firm, thinks pricing professionals are a "waste of money" ¾ at least for firms like Wildeboer. "I don't understand how pricing professionals, who won't understand the legal work involved unless they're dealing with commodity work, can help build the relationships necessary to grow firms and service clients," he says.
Which is not to say that AFAs are not available to Wildeboer's clients. "The days of billing by hourly rates multiplied by hours worked are dead," he says. "From day one, we've been operating with value and success as our benchmarks for billing."
While the firm frequently gives estimates to which they are bound, the process for pricing the estimates is "just by experience." The firm also reduces rates for significant volumes of guaranteed work, and frequently resorts to success and failure or termination fees. "We recently quoted a transaction that would normally attract about $500,000 in fees to completion on a success/failure basis at $200,000 if the deal didn't go through and $800,000 if it did," Dellelce says.
When all is said and done, then, it turns out that hourly rates and AFAs are not mutually exclusive. It follows that it is an overstatement to claim that hourly rates are due for extinction. What is likely due for extinction, however, is the billable model, the open-ended one that provides neither for flexibility or certainty. AFAs, properly defined, do exactly that.
"It's taking a while for our industry as a whole to really get into
AFA
s," Peters says. "But we're happy about the evolution, because it gives us all the benefits of efficiency."