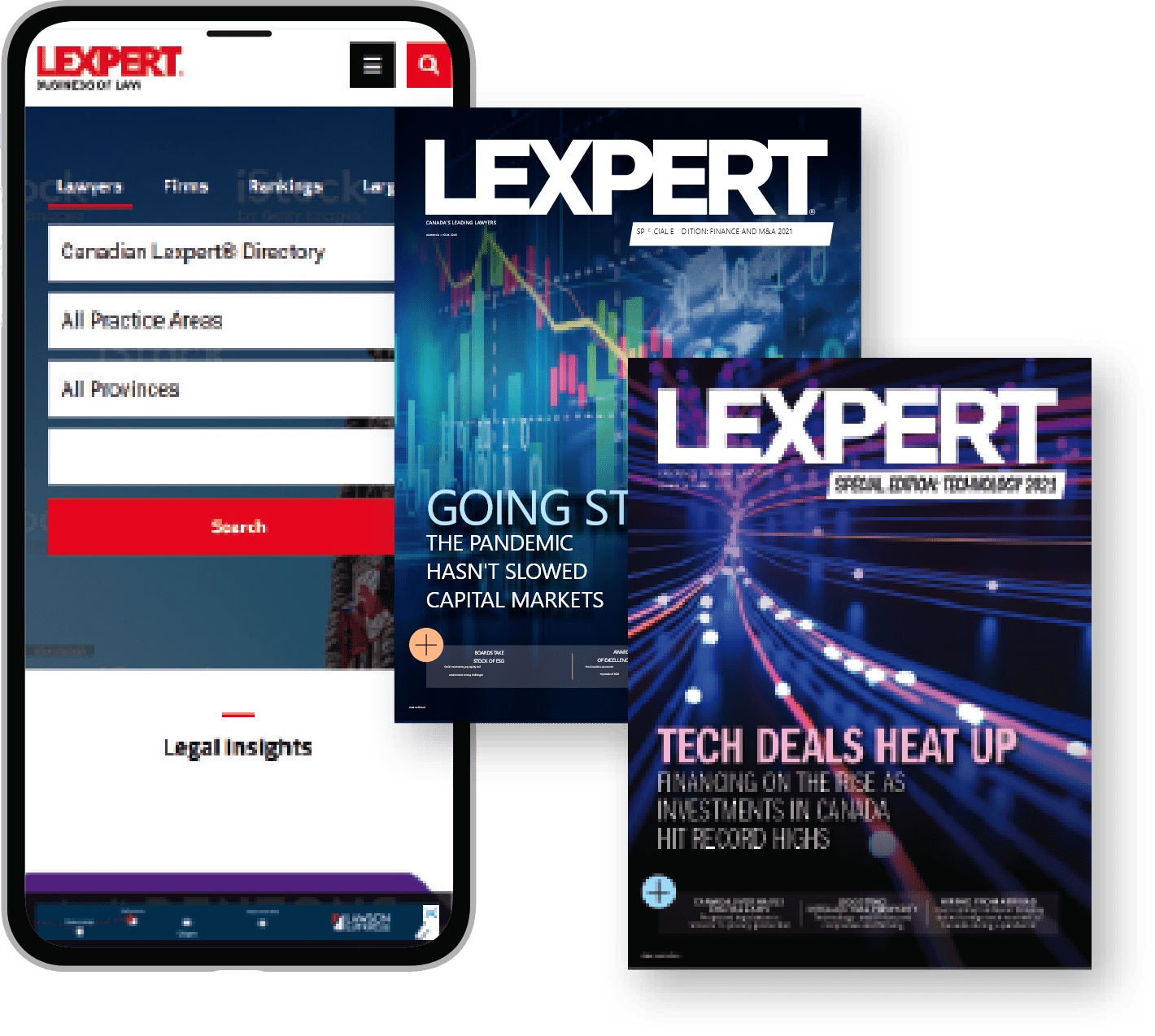 Lexpert provides decision-makers with essential provides decision-makers with essential analysis of the legal issues facing their industries.
A series of Special Editions focused on specific emerging practice areas and business development initiatives offer in-depth coverage of the top-ranked lawyers, firms and biggest deals shaping key business sectors.

Lexpert Special Editions are complemented by ther Lexpert.ca website and newsletter. Lexpert.ca works to highlight Lexpert-ranked lawyers and law firms and the work they do to a high-level audience including in-house counsel, C-suite executives, lawfirm partners and associates, and other legal professionals.