Well-established in other common law jurisdictions, litigation funding is rapidly growing in Canada. Six questions that are frequently asked about litigation funding are below, as well as additional resources for learning more.

Q1:
What type of claim is suitable for commercial litigation funding and what are the investment criteria?

A:A commercial litigation funder will fund all types of litigation or arbitration, including claims relating to breach of contract, breach of duty, intellectual property and insolvency. The claim should have strong prospects of success and a defendant able to satisfy a judgment. The budget should be approximately one-tenth of the realistic claim size to ensure that, on success, the litigant receives the majority of any recovery. A funder will undertake due diligence to ensure the case is meritorious and also consider factors such as how the litigation is to be managed, exposure to court ordered costs, and the likely time to resolution.

Q2: What can a litigation funder provide and how does the funder get paid?

A:Litigation funders typically cover all or a portion of legal fees and disbursements, as well as court-ordered costs. Litigation funders may also provide working capital, enabling a litigant to maintain or expand its business during litigation. The funding is non-recourse, meaning the funder is paid only on the successful resolution of the case. The funder's fee may be a multiple of the invested amount or a percentage of the resolution sum. If the case is lost, the funder receives no return, and will pay any court-ordered costs. Funding therefore enables a litigant to pursue a case without cost, and without risk.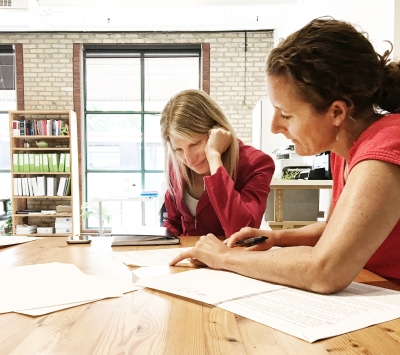 Q3: Is there any judicial guidance on funding of single-party commercial actions in Canada?

A: In Schenk v Valeant Pharmaceuticals (2015) Justice McEwen examined the terms of the litigation funding agreement and found that there was "no reason why such funding would be inappropriate in the field of commercial litigation." He further held that funding agreements are acceptable if the funder did not stir up litigation, does not control the litigation, and its return is reasonable. Schenk also provides guidance on certain ethical issues, including reasonable funder returns, the funder attorning to the court's jurisdiction and funder's termination rights. For a more detailed discussion, visit the
Legal Landscape section of Bentham's website.

Q4: Why would a well-capitalized client use litigation funding?

A: Sophisticated companies use external sources of capital to finance many parts of their business and see litigation funding as a financing and risk management tool to monetize litigation assets. As a funder pays the legal fees and disbursements, capital is freed up for other parts of the business. Further, because litigation funding is non-recourse and the funder typically covers any costs if the litigation is unsuccessful, the potential downside of pursuing litigation is removed. Shrinking legal budgets can mean that plaintiff-side litigation is left on the table. Litigation funding enables such claims to be pursued without stretching the budget.

Q5: Who controls the proceedings where a litigation funder is involved?

A: With a reputable litigation funder, the client controls the litigation. The funder will require updates on key developments and ask to be consulted on important decisions in order to monitor its investment. Where the litigation funder is an experienced ex-litigator, the funder can be used as a strategic sounding board. This consultative process is often considered valuable by clients and their lawyers. Control issues become most acute in the rare event that the funder and client disagree about a settlement offer. Bentham IMF's funding agreement includes a short fuse arbitration mechanism to resolve any dispute, as discussed here.

Q6: Must the plaintiff obtain court approval of a litigation funding arrangement?

A: The prevailing view is that court approval is not required outside the class action and insolvency contexts, where the court has an established supervisory role. This approach was confirmed by the recent decision in Seedlings v. Pfizer Canada Inc. (2017), where Case Management Judge Tabib held that there was no need to seek court approval, as "the manner in which [a plaintiff] chooses to fund a litigation it has every right to bring is of no concern to the Court or to the Defendant."

For more information, visit www.benthamimf.ca or read one of the below articles dealing with a variety of issues and frequently asked questions:



•

eLitigation Funding in Arbitration: Three Recent Developments


•

eWhy Would a Well-Resourced Client Use Litigation Funding?


•

eWhere litigation is funded, who decides whether a settlement offer should be accepted?


•

eLet's Talk: Conversations About Litigation Funding


•

eThe Law on Maintenance and Champerty