The COVID-19 pandemic has been a traumatic experience for our society and in particular Canada's court system. One of its few silver linings was the opportunity for the legal profession and judicial system to undertake urgent and badly needed reforms to better serve the community and clients. The term "New Normal" is an overused trope as the nation emerges from long-standing restrictions, but for the legal system it is a fitting label: modernization, digitalization, and reorientation are now the order of the day, and the new legal landscape has undergone a major facelift over the last fifteen months. We asked Lax O'Sullivan Lisus Gottlieb (LOLG)'s Andrew Winton to give us a preview of what litigation will look like post-pandemic, and forecast which changes will remain, and which will disappear as Canada's courts return to normalcy.
COVID-19 caused a revolution in Ontario's court system. What were the most important changes that resulted from the pandemic, and what are some of the more subtle developments that have emerged alongside?
The pandemic has revolutionized, nearly overnight, how the Court schedules and hears matters. For example, in Toronto, motions are triaged by a judge before they are scheduled to determine the appropriate format for the hearing. And if they are heard virtually, the entire matter is conducted digitally using Zoom and Caselines.
One of the more subtle developments has been the consistent message from the Court that counsel are expected to cooperate more to avoid bringing unnecessary procedural disputes to Court. When hearing time is at a premium, the Court is more insistent than ever, and rightly so, that issues such as scheduling and timetable disputes get worked out amongst counsel.
How has the shift to virtual trials affected client service, legal advice, and courtroom advocacy? Will these changes be temporary and linked to social distancing requirements, or do you foresee any of these trends continuing in the "new normal"?
The shift to virtual trials has introduced greater uncertainty to matters. Trials always had an element of uncertainty, but the virtual trial introduces a new element. For example, Zoom testimony makes it harder to assess a witness's demeanour. The need to work with evidence digitally requires familiarity with the technology to avoid frustrating hiccups in counsel's submissions while they fumble to share a document or case with the Court.
Some of these changes will hopefully be temporary – I think every litigator is eager to get back into physical court for their trials and complex motions – but some should be permanent. For example, case conferences and straightforward motions can be heard by Zoom and save the travel time and waiting that are an unavoidable feature of attending at physical court.
We are also finding it easier for counsel to attend non-local courts via Zoom. Geography is no longer as important a consideration as it previously was when it comes to choosing counsel. I think this will continue in the post-COVID era and will benefit both the bar and clients.
The need for remote work has caused a long-delayed transition to an electronic records system and related processes including a rise in e-discovery. How has this shift changed the demands of client service for legal professionals? What extra precautions need to be taken, and what new best practices have you observed?
Our firm had gone paperless/paperlight years before COVID-19, so the adjustment to remote work was relatively easy for us. Clients expect their counsel to be familiar with digital tools and to be able to function in a remote environment with ease. They also expect clients to be reachable through different channels. Gone are the days when a lawyer's cell phone number was a prized commodity – now we are expected to be easily reachable, all the time.
The best practices that have developed include a "digital-first" approach to document management, where paper is an afterthought, if it is needed at all. Virtual desktops and document management systems ensure that every document is available remotely, wherever you have internet access. Videoconferencing with page-sharing has replaced the in-person meeting to review draft documents.
One potential downside of an all-digital system is how easy it is to "misplace" information. If a document is saved to the wrong folder, or not named properly, it can be very difficult to find. So it is important for firms to employ consistent, logical file storage protocols as part of their digital strategy. And extra care must be taken to impress upon clients the need to securely handle privileged and confidential digital documents.
How does the current trial backlog factor into legal strategies and advice given to clients? Will current trends indicating that alternative dispute resolution and out of court settlements are becoming more popular continue, or do you foresee a return to previous levels of litigation trials?
While there is a civil trial backlog, the Court has been amazingly responsive to urgent matters. One unexpected consequence of a life in constant lockdown without trials is that lawyers' schedules are more flexible than before, so that it is proving easier to schedule short hearings and examinations.
The trial backlog is increasing the already constant pressure to pursue alternative dispute resolution paths where appropriate. It has proven easier than ever to schedule mediations and arbitrations on relatively short notice, which has made those options more attractive.
I do not think the civil trial is going away. It has already become a rare beast, and will remain so, but the need for adjudication of civil disputes at trial will always be required in some cases. If anything, based on past experience with disruptive events, the pandemic will increase the future demand for trials because it will be the catalyst for more civil disputes. Litigators have remained busy during the pandemic and I anticipate in a few years' time we willbe seeing a series of pandemic-related trial decisions.
Where do you see the greatest challenges ahead for litigators and their clients? What are the "known unknowns" that we will face in the "new normal"? What could be some potential solutions to these issues?
The greatest challenges for civil litigators and their clients will be the temptation for defendants to use the impediments to accessing Court time to delay and wear down plaintiffs. This may suit defendants' counsel in the short-term, but it undermines the public's faith in the court system as an efficient way to resolve civil disputes.
At the same time, the rapid adoption of digital tools in the civil system could lead to greater efficiencies and expand access to justice. It is possible that the "new normal" will make it easier and less costly for parties to resolve their disputes via the courts. If so, this could be the dawn of a new age of civil dispute resolution that litigators will point to as the moment we figured out how to improve access to civil justice.
What lessons can be learned from the rapid and unprecedented shift from "business as usual" to remote work and virtual litigation last year, and the long continuation of restrictions since?
The main lesson is how resilient the legal system is, and how well it fared during an unprecedented crisis. All members of this system, judges, court staff, lawyers, and firm employees, have weathered this storm much better than one would imagine if we were told in March 2020 we were moving to a virtual-only system for at least 15 months. We now know that changes that were previously thought of as too difficult or too costly to implement can be made quickly. Hopefully that lesson proves useful when we plan how the post-pandemic system will function.
Do you have any other insights on helping clients navigate the litigation legal landscape post/during COVID?
It is important for clients to insist that their counsel embrace the transition to digital dispute resolution. Litigation has changed, and lawyers who refuse to or are unable to adapt to the new normal will prove less effective at representing their clients. For example, clients can insist that videoconferencing replace routine in-person meetings to save on travel time. Clients have seen how well the bar adapted to COVID, and they should insist that digital tools continue to be used to create efficiencies in the process where possible.
***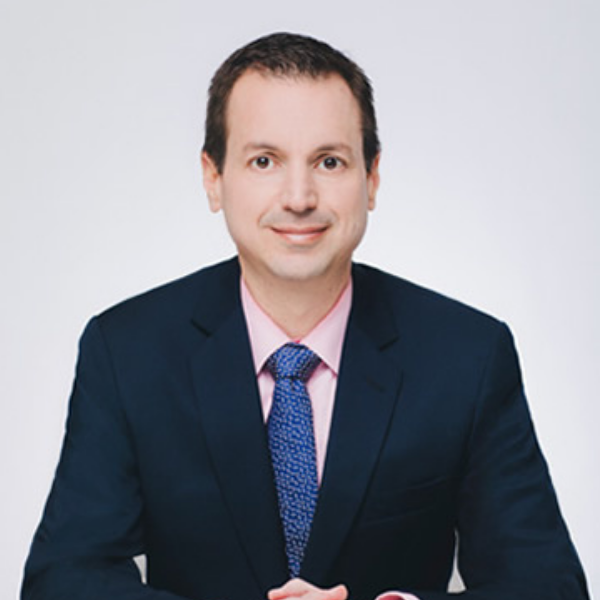 Andrew Winton has been involved in a wide range of commercial disputes, with a focus on insolvency and restructuring, shareholder disputes and employment matters. His clients include private individuals, small businesses, and major corporations. Andrew regularly acts in various capacities for parties to insolvency and restructuring matters, including as counsel to the court-appointed Monitor or Receiver, as counsel for the directors and officers of insolvent corporations, and as counsel for other interested parties. In addition, Andrew acts for both employers and employees in executive terminations, with a focus on the financial industry. He is the co-author of the "Injunctions against Ex-Employees" module on Lexis Practice Advisor Canada. Andrew is also an author of the Canada Chapter of the 2020 Dispute Resolution Global Guide, one of Lexology's GTDT publications.