ESG in Operation: Making Communities More Affordable, Sustainable, and Healthy
These days it seems like discussion about ESG (Environment Social and Governance) frameworks are everywhere and "all of a sudden". In point of fact, as a term of art, people have been talking about ESG since at least 20051, though ethical considerations in business affairs have been around for many decades before that. It is the form and pervasiveness of that discussion that feels and is different today.
The historical roots of ESG are connected to investing. People will be much more familiar with other similar terms or concepts: Socially Responsible Investing, Impact Investing, responsible or sustainable investing. These forms of ethical investing are based in the idea that certain corporate activities, like tobacco production or fossil fuel extraction, are to be screened out of an investment portfolio.
As it has evolved, ESG seeks to give value to positive environmental, social, and governance practices through benchmarking. Through this, investors are given ways they can measure impact allowing them to make more informed decisions about risks and ethics of a particular company.
Because of the quantitative nature of ESG, it is different from Corporate Social Responsibility ("CSR").2 CSR establishes a company's social, environmental, and economic concerns in policy, practice and decision-making. CSR is about accountability within the corporate culture but does not necessarily measure outcomes.
Read more: Challenges with ESG/CSR management could cause investment risk
There are numerous ways that these metrics and reporting mechanisms have evolved, including ISO 14000, relating to environmental standards, and the Global Reporting Initiative, addressing organizational impacts on the economy, environment, and people.
As that has evolved, so too have ideas behind what is in a corporation's best interests and what it should be considering at the board table. In 2019, the Canada Business Corporations Act was amended to bake in the idea that environmental considerations are relevant when directors and officers are considering the "best interests of the corporation".3
Beyond voluntary reporting under the various disclosure frameworks that have evolved, regulatory reporting is also evolving. Most recently in Canada, securities administrators proposed a National Instrument to address climate-related ESG Disclosure Requirements aiming to achieve various goals, including allowing investors to make more informed decisions and remove the costs associated with reporting to multiple disclosure frameworks.
But ESG is now infusing itself into everything – not only as it relates to publicly traded corporations and investments. In a way, it's as old as government. A government's job has always been to act in the "public interest", with "good government" seeking to manage social, environmental, and economic interests. ESG asks private interests to do something similar, and these interests hope to win favour with the buying public by doing it.
Consumers have to be weary of "greenwashing" and some watchdogs are making sure that those taking advantage of the consumer's good will don't get away with it, as we wrote about in a previous article highlighting a $3 million fine against Keurig Canada for violating the Competition Act. And there are a growing number of lawsuits from investors and environmental organizations regarding climate risks.
Some less obvious ways that ESG matters and is in play is through Real Estate Investment Trusts (REITs). These are companies that own or finance income-producing real estate across a range of property sectors. They may or may not be publicly traded. A significant number of REITs are now participating in the GRESB benchmark, which helps real estate investors assess the ESG performance of their commercial real estate portfolios. Participating companies provide annual data on a range of metrics, including energy consumption to diversity & inclusion practices to standards of governance. This is at the "back end" of a community's building infrastructure, i.e., the built product. But the front end is looking at ESG, too.
Building Back Better: How Brownfields Remediation Can Help Revitalize Communities
This year's Canadian Brownfields Network conference4 focused on the question of ESGs and brownfields, which intersects closely with real estate management and redevelopment. Brownfields can be defined in few ways, but in general they are former industrial or commercial lands that are contaminated as a result of their past uses.
The Ontario government has been regulating the management of brownfields for many years through the Environmental Protection Act ("EPA"). Previously, this was only by reference to guidelines for contaminant levels; however, for nearly twenty years this has been done through a regulatory framework that establishes formal standards and a process which establishes a Record of Site Condition for properties. The goal is to establish acceptable contaminant standards for different kinds of purposes (these include both more and less sensitive uses, such as residential or industrial).
Under the Ontario EPA, there are two ways to manage contaminated sites: cleaning them up to applicable standards or risk assessing the sites and establishing property-specific standards. The former can involve "dig and dump" strategies and moving around large amounts of soil or in situ remediation, and even "natural attenuation", whereby biological processes act without intervention to reduce the concentration of contaminants in soil or groundwater.5
Risk assessment, by contrast, does not necessarily seek to remediate a site at all, but instead looks at risk pathways to human or ecological receptors and determines how to mitigate risk exposure. These – in situ remediation, natural attenuation and the development of property-specific standards – are from a greenhouse gas ("GHG") emissions perspective, lower impact options than "dig and dump".
Ideally, we can remediate or manage a site without the high environmental impact activities of moving around soil and having to treat it off-site and then depositing it elsewhere, where a redevelopment does not otherwise demand that. More recently, the province has established a framework to manage some of the less savory aspects contaminated soils, with rural communities unwillingly hosting questionable "fill", through an "excess soils" framework.6 This framework has been formally launched, but it is now partly "paused" until December 31, 2022 to "provide more time for gradual implementation and better understanding of the regulation".7
Brownfields redevelopment figures prominently in a sustainable framework for city building not only because it involves the remediation or management of sites to make them useable, but because it means repurposing and revitalizing lands that are typically within the urban boundary.
As we aim to create "complete" communities, where people can access everything they need for daily living within a reasonable radius, something the Green Party of Ontario has called the "15 minute neighbourhood",8 this would leave the province's prime agricultural areas and natural areas safe from encroaching urbanization. This is the opposite of greenfield development, which is cheaper to build and often in demand for its detached housing offerings, but which can ultimately be bad for personal well-being and the environment.9 It may not actually be more affordable, either, given the much higher transportation costs associated with the resultant commuting and driving.
Climate-Friendly City Construction
Author Charles Montgomery concluded in his book Happy City: Transforming Our Lives Through Urban Design that neither happiness nor health comes in the form of suburban living: people in sprawling neighbourhoods report more stress and thinner social connections than people living in mixed-use, walkable places, in part because of the stress of commuting (the more recent, pandemic induced remote working arrangements may help with this as it becomes a permanent fixture in work life, however). The author reports people are also 50 per cent more likely to be obese and die three to five years sooner than people who live in walkable communities.
One of the biggest revitalization projects underway now for the last several years is the West Don Lands project in Toronto, a project managed by Waterfront Toronto, a non-profit established and funded by three levels of government and working with numerous partners, including Indigenous partners.10 By the time it is complete, it will have about 6,000 new residential units, 20 per cent of which will be affordable housing, with employment and commercial space and necessary community amenities such as schools and child-care centres with a large area of parks and public spaces. All new buildings are to be designed to achieve "net-zero" carbon, among other strategies to reduce GHG impacts.
Part of the goal of complete communities is to intensify and increase density within the urban boundary. This supports transit as well. However, all that intensification comes with a very high carbon price, particularly in the form of tall concrete and steel towers.11
While the concrete industry is recognizing that it comes with a high GHG footprint and is looking for ways to reduce that footprint and get to "net-zero", that won't be easy. Almost half of the reductions are planned to come from carbon capture and storage, which remains a very controversial technology, with more than four hundred academics and environmental professionals arguing it amounts to a subsidy for fossil fuel companies and does not really work.12 Notwithstanding this controversy, the federal government in its 2022 budget just established a tax credit for carbon capture and committed $319 million towards the development of carbon capture, utilization, and storage techniques.13
Beyond environmental impacts of tall towers, high-rise living is simply less human scale and comes with social impacts, too: research indicates that people living in high-rises suffer from greater mental health problems, higher fear of crime, fewer positive social interactions, and more difficulty with raising their children.14
The Missing Middle
Enter: the "missing middle". For some time now, a raging debate has been occurring over the "missing middle". As we move to keep the urban boundary from expanding, we have also failed to unlock the redevelopment potential of the existing land base by seeking to preserve "physical character" of low-rise neighbourhoods.
The impact of this is to push all the higher rise development to busy streets and areas around transit stations; and a lot of it is in the form of those not-so-green tall towers. But even gentle densification in the form of townhouses and consents to sever large lots into smaller ones for detached homes have been resisted by communities and their councils. In Toronto, this impacts a remarkable 70% of the land base.
Toronto, both at the city staff and council levels and among residents, has resisted opening up this area, known as the "yellow belt", with reference to the official plan, to mild forms of densification. But we are now seeing communities organize to do the opposite, too: that is organize for the missing middle.
Following a sustained citizens' campaign, Hamilton chose to refuse an urban boundary expansion and to instead increase density in the existing urban boundary. Hamilton has indicated it intends to introduce zoning by-law changes to allow up to four units on a lot within the existing boundary. The province has been critical of Hamilton's decision not to expand its urban boundary, with provincial Minister of Municipal Affairs and Housing Steve Clark threatening referral of the "city's growth strategy to a provincial tribunal for review".15
By taking this position, the government appears to be supporting more ground oriented low-density detached housing, arguing that a failure to expand the boundary will drive up home prices. However, studies do indicate that allowing for this type of infill and gentle densification redevelopment would likely increase affordability, over time opening up home ownership options to more marginalized communities which are not currently living in these neighbourhoods.16
This change by itself will not solve all housing affordability needs, but it is more and more considered a critical factor to achieving affordability, a point that both the Green Party of Ontario17 and Ontario's own Housing Task Force18 have converged on. The government is currently consulting on the missing middle, with comments open until April 29, 2022.19
It is also a potentially much greener option. One of the recommendations the Housing Task Force made was to allow wood construction for structures up to 12 storeys tall. We could build fewer towers if we opened up our neighbourhoods to gentle densification and supported less expensive, more environmentally friendly construction of mid-rise developments along major avenues and all along transit routes.
In sum, ESG has found its way into the consciousness of real estate, environmental consultants, developers and planners alike. With a few more critical changes to planning in Ontario to open up the missing middle and build more human scale, affordable housing, along with other goals around climate friendly building and transportation, everything seems possible.
***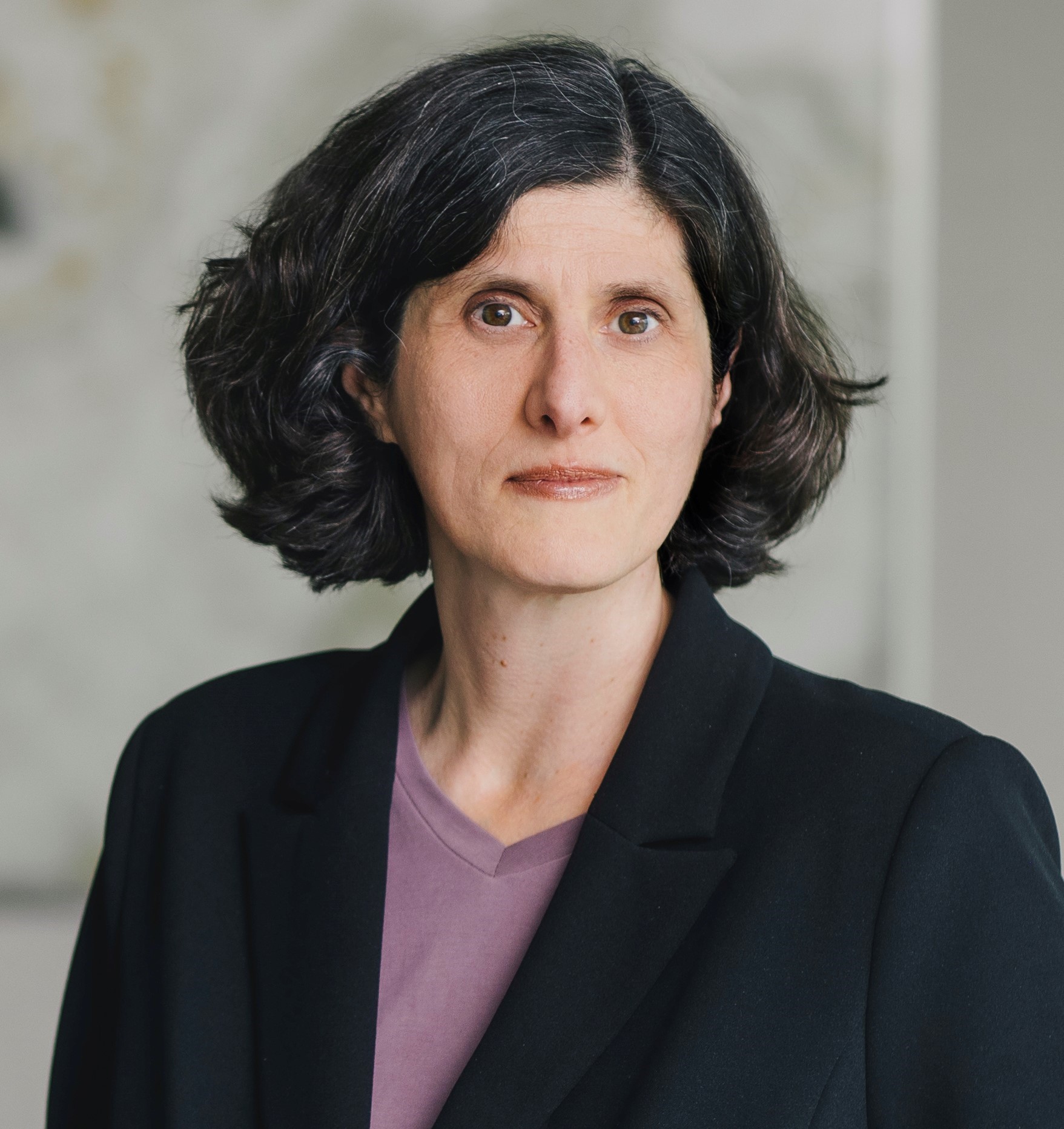 Paula Boutis is Counsel with the Municipal and Land Use Planning Group at Aird & Berlis LLP. Over the course of a 20-year career, Paula has practised municipal and environmental law, as well as serviced non-profit and co-operative housing clients. She was a member of the Ontario Municipal Board/Local Planning Appeal Tribunal (now the Ontario Land Tribunal) from 2017-2019. She also served as in-house counsel and the Acting General Manager for a division responsible for development, building and heritage department matters in a single-tier municipality.