Give our readers an overview of the legal and regulatory landscape of automated vehicles in Canada. How are the various levels of government involved and in what ways?
While the words "autonomous" and "automated" are often used interchangeably in non-legal parlance, they have different meanings. Broadly speaking, autonomous vehicles have no drivers or human intervention whatsoever, whereas automated vehicles operate with some human intervention. Most vehicles on the road today that were made after 2017 already have some degree of automation, such as cruise control, lane assist, blind spot warning, automatic braking, collision avoidance, etc. In short, an autonomous vehicle is a robot, while an automated vehicle provides a human driver with robotic assistance.
The meanings of these terms in Canadian legislation, however, are jurisdiction-specific. For example, "automated vehicle" is defined in the amended Reg. 306/15 of Ontario's Highway Traffic Act, effective January 1, 2019, as a "motor vehicle or a street car, excluding a motorcycle or motor-assisted bicycle, with an automated driving system that, (a) operates at driving automation Level 3, 4 or 5, or (b) is equipped with an advanced driver assistance system and vehicle-to-vehicle communication system that enable co-operative truck platooning." In Manitoba's The Vehicle Technology Testing Act, an "automated vehicle" is a "motor vehicle with an automated driving system," the latter defined as a "system that performs dynamic driving tasks to operate a vehicle with limited or no need for any dynamic driving task to be performed by a human driver."
Certain jurisdictions in Canada follow the standards for driving automation levels set by the Society of Automotive Engineers International, namely:
1. Level 0 – no automation;
2. Level 1 – driver assistance;
3. Level 2 – partial automation;
4. Level 3 – conditional automation;
5. Level 4 – high automation;
6. Level 5 – full automation.
As with motor vehicle transportation in general, all levels of government in Canada have a say in the regulation of autonomous or automated vehicles, namely federal, provincial/territorial and municipal.
Federal Government
In August 2021, Transport Canada released the Guidelines for Testing Automated Driving Systems in Canada: Version 2 ("Guidelines") to establish a baseline of consistent best practices across provinces and territories to conduct safe trials involving automated driving systems, including pre-trial approvals required from government entities, and pre-trial, in-trial and post-trial safety considerations. The Guidelines apply to any organization conducting research and development trials of automated driving system-equipped vehicles in Canada at SAE Levels 3-5.
Ontario
Ontario launched the 10-year Automated Vehicle Pilot Program ("Program") in 2016 (Reg. 306/15) to allow testing of automated vehicles on Ontario's roads. The Program allows Ontario to establish rules, monitor industry developments and evaluate the on-road operation of automated vehicles. The January 2019 amendment to the Program permitted the use of SAE Level 3 (conditional automation) automated vehicles originally manufactured with SAE Level 3 technology or whose automated driving system is modified by the original equipment manufacturer to operate at SAE Level 3.
Level 3 vehicles require human intervention. Drivers of such vehicles are responsible for their safe operation at all times. Ontario also allows testing of Level 4 and 5 vehicles under strict conditions.
Nova Scotia
Nova Scotia's amended Traffic Safety Act, awaiting royal proclamation, leaves it to regulations to define "autonomous vehicle," while permitting the Minister of Transportation and Infrastructure Renewal to make regulations respecting autonomous vehicles and related insurance requirements. Importantly, it expressly requires the driver to be "positioned at the controls of the vehicle" and to "be able to personally drive the vehicle," irrespective of whether the vehicle is autonomous or not.
Manitoba
Manitoba's The Vehicle Technology Testing Act that came into effect in May 2021, permits the minister responsible to regulate issuance of technology testing permits with terms and conditions. Such permits may exempt a new vehicle technology from certain highway traffic law requirements and from being insured through Manitoba Public Insurance.
Quebec
Quebec's amendments to The Highway Safety Code in 2018 allows testing of autonomous vehicles on public roads or private roads open to public traffic only as part of a pilot project that is authorized by the Minister of Transport. The sole exception is for vehicles with SAE Level 3 automation.
In October, a large grocery retail chain in Canada, in partnership with a California-based autonomous trucking startup, launched the country's first set of driverless trucks in Toronto to deliver grocery orders between its facilities. Industry experts call this and similar developments historic. What do you make of them?
These are significant milestones indeed and testify to the slow, steady progress made by the Ontario government's pilot program. There have been other noteworthy trial runs in Ontario and other provinces in the recent past, such as the launch of an electric self-driving shuttle bus service in Montreal in October 2021. An earlier pilot in the same city in 2019 shuttled passengers through a 2.6-km route in the city. Back in 2017, a BlackBerry QNX-equipped self-driving car was launched on a road in suburban Ottawa in what was touted to be the country's first on-street test of an autonomous vehicle.
Ontario is less than a year into launching and investing C$56.4 million in the Ontario Vehicle Innovation Network ("OVIN"), the provincial government's flagship program to boost innovation and investment across the province's electric, connected and autonomous vehicle industry. OVIN has a six-point agenda, one of which is to advance the growth of regional clusters and world-class testing locations to drive the deployment, adoption and piloting of smart mobility technologies. OVIN also offers project funding to eligible developers and demonstrators of automotive technologies and smart mobility solutions.
The provincial government agency, Invest Ontario, proclaims Ontario to be North America's second-largest vehicle producing region. The province has a bustling research and development ("R&D") ecosystem whose seeds were sown by the predecessor to OVIN, the Autonomous Vehicle Innovation Network. In August of last year, Ontario and the State of Michigan signed a Memorandum of Understanding to explore the implementation of a cross-border testing environment. In 2017, the two jurisdictions launched North America's first cross-border automated vehicle test drive through southern Ontario and Michigan.
Rest assured, the more recent initiatives in driverless mobility that we have seen in the province will definitely not be the last.
As an automotive manufacturing and R&D hub in North America, how well positioned is Ontario's legal framework for autonomous vehicles in the near future?
In terms of a robust legal framework that regulates full automation, we probably are anywhere between half a decade to a decade away. One of the big challenges is that there are various laws that intersect with road traffic, vehicle standards, road safety and driver licensure, such as those pertaining to insurance, cybersecurity, data privacy, artificial intelligence, product liability, etc. This maze of a legal framework cuts across the various levels of government in terms of legislation and enforcement.
The Canadian federal Motor Vehicle Safety Act establishes safety regulations that apply to the importation and shipment of motor vehicles and designated equipment across provinces and territories, with the chief objective of mitigating the risks of death, injury and damage to property and environment. Innovation, Science and Economic Development Canada ("ISED") is the federal government department that enforces compliance with technical standards and licensing requirements for wireless technologies in vehicles and public infrastructure.
Ontario's Highway Traffic Act and regulations under it regulate licensing of vehicles, driver licensing, classification of traffic offences, administration of vehicular loads, classification of vehicles, and other transport-related issues. The province's Consumer Protection Act and the Compulsory Automobile Insurance Act regulate vehicle repairs and vehicle insurance and liability, respectively.
Road maintenance, making and enforcing traffic and parking by-laws, vehicular pollution control, etc., are typically within the municipalities' powers. Co-ordination among the various levels of governments for these complementary functions will be crucial for a seamless rollout in the future.
We are only beginning to see the definitions of autonomous or automated vehicles, and exemptions to insurance requirements and highway traffic laws, in legislation and regulations across Canada. How this mélange of laws will be co-ordinated to address and regulate a full-fledged deployment of autonomous or automated vehicles remains to be seen, but it is obvious that there will have to be paradigmatic shifts in vehicle standards, insurance coverage requirements and classification of offences. It is important (and perhaps inevitable) that the laws should evolve in a phased manner while keeping pace with innovations and technological advancements.
What are some of the unique liability issues under common law that can stem from autonomous vehicles?
Broadly speaking, liability issues can be two-fold, and they overlap to an extent. One, liability of the manufacturers of autonomous vehicles. Two, liability of the users or operators of such vehicles for accidents and violation of traffic and road safety laws.
When it comes to the current regime of non-contractual civil liability of vehicle manufacturers for, say, malfunction of the automated driving system ("ADS", which essentially is an artificial intelligence/machine learning system), Canada (except Quebec, which is not a common law jurisdiction) would have to rely on the tort of negligence. Manufacturers, software developers, distributors and related stakeholders owe various duties of care to the users/operators of the vehicles.
Learn more about product liability in Canada, its laws and three major areas, and how it impacts both consumers and businesses.
In product liability claims relating to automated vehicles, the vehicle owner, as plaintiff, will have the burden of proof to establish, on a balance of probabilities, that the ADS was defective, the defect existed and was in operation at the time the ADS was in the plaintiff's control, and the defect caused or contributed to the plaintiff's injury. ADS, like most artificial intelligence systems, is a combination of remote sensors ("LiDAR" – Light Detection and Ranging), radars, cameras, software, etc. The algorithmic function of an ADS would not be considered a "product" under the current liability regime in Canada. This definitely needs to change where the ADS "product" is made inclusive of AI-enabled software, goods and services. [See Aird & Berlis's earlier blog post on liability regimes governing artificial intelligence-related claims.]
When it comes to liability of users or operators of automated vehicles, our insurance laws need updating. As the Insurance Bureau of Canada ("Bureau") notes, insurance policies in the provinces and territories are typically premised on human error as the chief cause of motor vehicle accidents. The Bureau recommends a unified insurance policy for driver negligence and automated technology based on a "no-fault" insurance regime, a legislated data-sharing arrangement to determine the cause of every accident, and the updating of federal vehicle safety standards with technology and cybersecurity standards.
Applicants to the Ontario government for testing of SAE Level 4 and 5 vehicles would do well to note that, among other commitments, they must accept full liability for accidents during testing. In Manitoba, while technology testing permit holders or test vehicles may be exempted from certain highway traffic laws and insurance requirements, Manitoba Public Insurance may recover from such permit holders the costs of property damage and personal injury benefits paid out as a result of an at-fault accident caused by the vehicle during the test.
What are some of the data privacy and cybersecurity concerns with autonomous vehicles plying on the roads?
Some of the obvious kinds of personal data that the vehicle will collect are telematic data (driving speed, braking speed, lane-changing habits and frequency, etc., that some insurance companies collect to know how risky a driver is), location data, biometric data (fingerprints, facial recognition, voice recognition, body movement, etc.) and passenger behaviours including everyday routines and preferences that can layer up to instantly identifiable degrees of information, particularly when analyzed beside other databases of personal information. Existing and evolving privacy laws (chiefly, the Personal Information Protection and Electronic Documents Act a.k.a. "PIPEDA") will apply, including the upcoming federal Bill C-27 The Digital Charter Implementation Act, 2022 that proposes, among other things, to replace Part I of PIPEDA, and legislation that governs international and interprovincial trade and commerce in artificial intelligence systems.
Vehicle-to-vehicle ("V2V") communication and sharing of personal data, transmission of personal data to third-party cloud platforms, express valid consent of passengers and the driver (if any), algorithmic transparency of the ADS, and management of personal information of minor passengers are some of the privacy law compliance issues that manufacturers of ADS and autonomous vehicles will have to address. While it is entirely possible to operate a connected vehicle network on a fully privacy-by-design basis, new legislation may dictate otherwise.
There is concern that a connected vehicle's wireless area vehicular environment may transmit collected data in real time to the manufacturer's cloud platform that it owns or is licensed in from third parties and that the data might disclose personal information. Connected vehicles could use wireless technologies such as dedicated short-range communication ("DSRC"), 5G cellular, Wi-Fi, Bluetooth or satellite to communicate with each other, as well as roadside infrastructure. A preferable model might be one that employs a V2X (vehicle-to-everything) hub that will use encryption key infrastructure to permit road tolling, vehicle positioning in relation to infrastructure and other vehicles, and the delivery of safety messages, all without using or disclosing personal information of any kind.
In March 2020, Transport Canada's Vehicle Cyber Security Guidance laid down key principles that vehicle sector and stakeholders can follow:
Identification and management of cybersecurity risks by way of cybersecurity governance, risk management frameworks and supply chain security;
Protection of the vehicle ecosystem by way of layered cyber defences, privacy and information protection procedures, and training and awareness campaigns;
Detection, monitoring and response to cybersecurity events through analysis, security audits, vulnerability management plan, and incident management and response; and
Recovery from cybersecurity events by way of incident recovery, information sharing and partnership building.
What are some of the significant legal developments in this industry in the U.S. and the European Union?
The following is a quick (and non-exhaustive) summary of some of the most recent developments:
United States
The National Highway Traffic Safety Administration in the U.S., on March 10 this year, issued the final rule amending the occupant protection Federal Motor Vehicle Safety Standards ("FMVSS") to account for future vehicles that do not have the traditional manual controls associated with a human driver because they are equipped with ADS. The new rule, first proposed in March 2020, expressly clarifies that vehicles with ADS must provide the same high levels of occupant protection that current passenger vehicles provide.
In November, 2022, Pennsylvania Governor Tom Wolf signed into law a bill (House Bill 2398) to allow driverless testing and deployment of autonomous cars and trucks on Pennsylvania roads. The law prohibits vehicle operations without human presence behind the wheel. Michigan, California, Arizona, Texas, Florida and Nevada are some other states that have, in the past, amended their statutory frameworks governing autonomous vehicles.
European Union
The European Union's new Vehicle General Safety Regulation that took effect on July 6 of this year introduces a range of mandatory advanced driver assistant systems to improve road safety and establishes the legal framework for the approval of automated and fully driverless vehicles in the European Union. The measures introducing safety features to assist the driver include intelligent speed assistance, reversing detection, attention warning, event data records, lane assistance, etc.
Looking forward to a future where humans are completely eliminated from driving vehicles, how should Canada's legal framework respond?
No one has a crystal ball, but there has been tremendous R&D, strategic partnerships and focused investments in this industry over the past 20 years that should yield results in the next decade or so. Whether they will completely disintermediate the human driver is not known. Ultimately, as with most groundbreaking technologies, the autonomous vehicle industry will be driven (pun intended) by human necessity more than anything else.
The World Health Organization estimates that approximately 1.3 million people die each year from road traffic accidents globally. A study in 2017 by the National Highway Transportation Safety Administration in the U.S. found that the major factor in 94 per cent of all fatal crashes is human error. Autonomous vehicles have the potential to make public transport safer by limiting human mistakes on the roads (although one cannot predict that accidents will be completely eliminated). For businesses, autonomous vehicles can help lower labour and employment costs.
The question for lawyers and lawmakers is whether or not legal frameworks will need to be proactive rather than reactive. On one hand, lawmakers cannot afford to play catchup with innovations and technological advancements that bludgeon the status quo. On the other hand, the automotive industry in general must not get too far ahead of the laws that allow their innovations to be used. It implies that government and industry will have to work together to achieve the desired results. Those results will include common communications standards among and between vehicles and roadside infrastructure, common liability regimes that will apply when accidents inevitably happen, common safety protocols (not only for operation, but also for intervehicle network protection) and a common comfort, in general, with riding around in vehicles with no one at the wheel.
***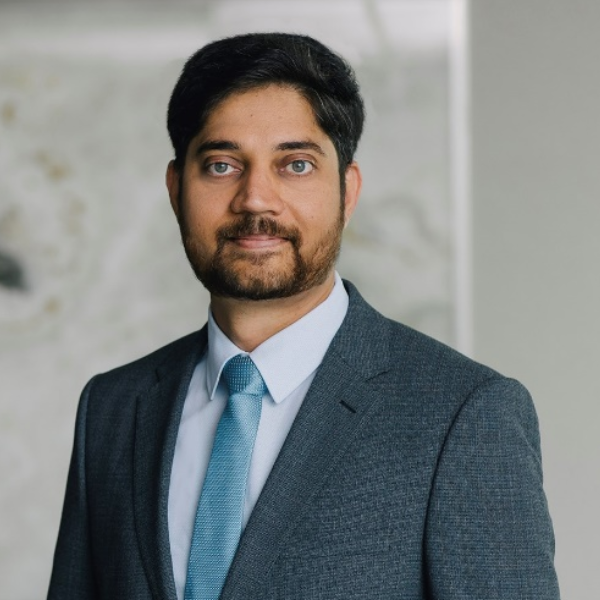 Sairam Sanathkumar is an Associate at Aird & Berlis LLP, and a member of the firm's Corporate/Commercial and Technology Groups. Sairam has more than 12 years of experience in the technology and corporate/commercial space. He has acted as corporate counsel for Fortune 500 companies, helping them solve traditional and emerging technology-related legal issues. Sairam's technology expertise includes large-scale outsourcing, software licensing, managed services and non-linear delivery models involving the SMAC stack (social, mobility, analytics and cloud). His practice focuses on technology and privacy in both transactional and advisory capacities. He is also responsible for drafting and negotiating a variety of non-technology-based agreements.