There has been significant debate during the last year over the proposed changes to Québec's Charter of the French Language, amendments commonly known as Bill 96. This legislation aims to fortify and expand the use of French as the language of commerce and the workplace within the province, though critics have suggested that it may cause unintended consequences that will make Québec a less attractive place to do business. One of the main pillars of Bill 96 is its provisions related to employment and labour law, covering everything from hiring practices to internal human resources processes. We asked litigation partner Alexandre Fallon of Osler, Hoskin & Harcourt LLP to walk us through these changes and what they mean for businesses that are located or do business in Québec.
What businesses will be most affected by the suggested amendments to the Québec Charter of the French Language? Will federally regulated businesses be forced to comply? What is the rationale behind amending the French Charter, and why now?
The amendments will affect all businesses, albeit sometimes in different ways. Businesses that have employees in Québec will have to deal with new requirements on job postings and communications with their employees. Businesses that sell goods and services in Québec, even if they have no brick and mortar operations in the province will face greater litigation risk in terms of their advertising and product packaging practices. Finally, all businesses face increased risk in terms of enforceability of agreements that are not in French, including employment agreements.
The amendments will apply generally to federally regulated businesses, in the same way that Québec Consumer Protection standards also apply to these businesses. There is clearly scope for some conflict with federal legislation in the employment sphere, and one would expect that the Federal Justice department could intervene in such cases to preserve federal jurisdiction.
In terms of why these amendments are being put forth now, it has to do with the nationalistic nature of the current government, which has a singular focus on promoting the French language and preserving what it views as Quebec's culture and identity. It is a policy perspective that resulted in restrictions on religious symbols in the public service, increased focus on immigration from French-speaking jurisdictions and now these amendments to the language law.
How would the changes proposed by Bill 96 affect recruitment, training, and other human resources concerns for the province's employers?
There is no doubt that the changes will increase the regulatory burden in respect of hiring and maintaining employees in Québec. Before making knowledge of English a condition of employment, businesses will have to conduct an assessment as to why that condition is required and document it. More care will have to be given to communications and materials provided to Québec employees generally, as the scope of what has to be in French will increase.
Practically speaking, businesses may want to consider what is truly required for their Québec operations in terms of written materials and only provide to Québec employees what is strictly required, as a way of reducing the translation burden.
Furthermore, Francophones have expanded rights against discrimination or harassment in the workplace resulting from the fact that they have little command of a language other than French. These include the right to seek redress through the labour standards board on the same basis as other instances of harassment or labour standards violations. This aspect of the proposed legislation only relates to Francophones.
How would the law impact Anglo- and Allophone employees working in Québec? Could the focus on the French language potentially harm the ability of local businesses to recruit skilled workers from outside the province?
Anglo and allophone workers will undoubtedly see an impact from this proposed legislation in the sense that employers will be under greater pressure to reduce the use of English within their Québec operations. The increased focus on the use of French may have an impact on the attractiveness of Québec for skilled foreign workers, but one measure in the proposed legislation will clearly have a negative effect on the ability to recruit skilled foreign workers, and that is the new sunset clause on the ability of temporary residents to send their children to English school, which will now be capped at three years.
What is Francization and how would Bill 96 change how this process works and who it affects? What are the obligations of both employers and employees once a program has been begun?
Francization is a tailored process that aims to increase the use of French in businesses that have more than 50 employees in Québec, and generally results in those businesses having to broaden the scope of French materials provided to their employees and clients in Québec, beyond the minimum requirements of the law. This process will now apply to businesses with 25 employees in the province, and the timelines for the process are being reduced in half. In other words, applicability is being expanded, and businesses will have much less time to work on compliance.
Under this process, businesses must do a relatively thorough assessment of their operations and how French is used throughout, and then have to address issues identified by the regulator as meriting improvement in terms of expanding the use of French.
How will the proposed law change be enforced?
While currently enforcement is nearly exclusively in the hands of the regulator, the Office Québécois de la langue française, numerous new private rights of action are being introduced which give individuals the right to enforce the provisions of the legislation. Whereas previously issues of non-compliance could be addressed with the regulator and compliance timelines negotiated, now businesses will have to mindful of the fact that the regulator does not have exclusive jurisdiction and that even if an agreement is reached with the regulator, private litigation could still ensue. This generally increases risk for businesses.
Do you have any other insights on helping clients navigate the legal impact of Bill 96 or other changes to the Québec's language laws?
The significance of these changes in terms of increased risk for businesses should not be underestimated. Québec is a litigious jurisdiction and placing more private rights of action in the hands of individuals will increase litigation risk. A good discussion with legal counsel about what these changes mean for an individual business is strongly advisable.
***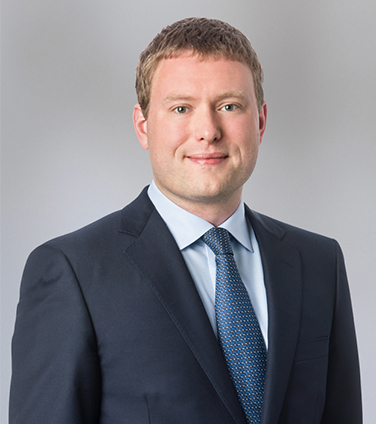 Alexandre Fallon has a broad litigation practice and also advises clients in a wide range of industries on regulatory and statutory compliance. As a litigator, Alexandre has acted in a range of corporate and commercial litigation, class actions, including securities class actions, employment and labour disputes, franchise litigation and in regulatory, environmental and indigenous law matters.
As a trusted advisor on regulatory and statutory compliance, Alexandre is regularly called upon to advise on issues specific to consumer protection, employment and labour and compliance with the Québec Charter of the French Language, including representing clients in their dealings with the board charged with overseeing compliance with the Charter (the Office Québécois de la langue française). Alexandre has developed expertise specific to financial services, energy, marketing and distribution, and food products.