This article was written by Shaun Parker of Osler, Hoskin & Harcourt LLP. The author would like to thank Adam Rempel, articling student, for his contributions to this article.
The end of the so-called "third wave" of the COVID-19 pandemic brought the long-simmering debate over how the economy would reopen back to the forefront. A central feature of this discourse was whether employees who had worked remotely, been furloughed, or had been laid off could or should physically return to their workplaces. These twin questions raise grave legal concerns including those related to workplace safety, employee privacy, vaccine mandates, and public health. To untangle this complex, controversial, and continually evolving issue, we asked Shaun Parker, an employment and labour law partner at Osler, Hoskin & Harcourt LLP to demystify the uncertainties of returning to work and break down the practical steps employers can take to ensure that their workforce remains happy and healthy.
One of the major questions in employment law is whether or not employers can force their workers to get vaccinated. Are businesses permitted to mandate vaccinations? Are they legally allowed to ask their employees their vaccination status? What does Canadian law and jurisprudence say about balancing privacy concerns against the duty to provide a safe workplace? Are employers legally allowed to discriminate based on vaccination status?
Since August 2021, we have observed a culture shift in Canada. While employers were initially reticent to adopt mandatory vaccination policies, we have increasingly seen a number of major employers (including the Federal Government and provincial health authorities) mandate vaccinations for their employees, and we have seen private industry begin to follow suit.
The key considerations are as follows:
There is no law that expressly prohibits employers from mandating vaccinations or implementing a return to work plan linked to vaccination status.

If an employer implements a vaccination policy, the main legal risks it might face are through a challenge by way of human rights (discrimination) complaint or possibly a privacy-related complaint. In this regard:


Human rights-related risks can be managed through a process that accommodates employees on the basis of a protected grounds (ex. disability, religion, or other enumerated grounds) to the point of undue hardship.

Privacy-related risks can be managed through a carefully designed process to address the collection, use and disclosure of employee personal information in a privacy-compliant manner.

Employers with a unionized workforce may face additional challenges as unions have an ability to challenge policies as being an unreasonable exercise of management rights by way of a grievance arbitration process.


Regardless of the means by which a vaccination policy is challenged, in general the key consideration will be whether the employer has implemented a clear and reasonable policy. Canadian jurisprudence recognizes the inherent struggle in the balance between workplace safety and privacy and, in general, a "reasonable" policy will be one that goes no further than is reasonably necessary in the circumstances to achieve a bona fide workplace objective. What is "reasonable" will be highly fact dependent and depend on, among other things, medical guidance and the nature of the employer's operations.

An employer is permitted to ask an employee their vaccination status. However, care ought to be taken to ensure that irrelevant personal information or health information is not captured, and that the employer has a plan for how such information will be collected and stored (if at all) and for securing such information.

Unless a human rights protected ground from discrimination is engaged, an employer is free to differentiate in its treatment of vaccinated and unvaccinated employees. However, employers ought to be aware that this could engage other legal considerations. This will be highly fact dependent, but for example constructive dismissal risks could arise depending on the nature of the employer's policies and practices.
What are some of the legal issues that employers need to be aware of as they prepare to welcome employees back into offices and places of business? What obligations do employers have towards their employees and vice versa, both before they return and after?
Employers have a duty to promote a safe workplace and to protect the health and safety of their workers. Failure to ensure a safe workplace can lead to liability under occupational health and safety (OH&S) legislation, including fines and penalties and, in the most serious of cases, criminal prosecutions. For employers not covered by the workers compensation regime, they can face civil liability for workplace-related injuries.
To meet their obligations to provide a safe workplace, it is imperative that employers update and implement new health and safety policies and practices in their workplaces to address the risks associated with the COVID-19 pandemic. These policies and practices may vary from workplace to workplace, and province to province based on local requirements and medical guidance in the jurisdictions.
Most provinces have specific requirements regarding worker health and safety representatives and/or a joint health and safety committee comprised of management and non-management employees. Non-managerial employees have a right to participate in these committees. There are further requirements under OH&S legislation regarding the composition of safety committees and requirements regarding the frequency of safety meetings and workplace inspections, as well as record-keeping requirements. Employers should ensure that their return to the workplace safety plans are submitted through the appropriate workplace safety processes.
Employees are required to work safely. Under OH&S legislation, they are required to use personal protective equipment as directed by their employer and work in a safe manner consistent with employer policies. This may include identifying when they are sick or symptomatic and avoiding the physical workplace during these times. Employees are also responsible for reporting workplace hazards or dangers to their employer or supervisor, such as a damaged physical barrier or insufficient personal protective equipment.
Do employers have any obligations towards returning employees that have been furloughed or worked remotely that have since contracted medical conditions such as "long COVID"? What accommodations are they required to make, if any?
Persistent COVID-19 symptoms or the presence of any other ongoing or new medical condition may impose human rights obligations on employers. Employers have a duty to accommodate physical and mental disabilities. This may involve modified working arrangements (including in some cases extension of work from home arrangements), relocation of employee workspaces, or reallocation of employer resources. Accommodation is highly fact dependent and there is no "one size fits all" approach.
Employers must be attentive in responding to employee requests for accommodation on the basis of human rights protected grounds. After receipt of a request for accommodation, employers should take steps to assess the nature of the request – the duty is to accommodate needs, not preferences – and if there is a need for accommodation, employers should begin a collaborative process to explore potential accommodations. For disabilities, it is important that the employer has sufficient information from the employee's physician and/or possibly an independent medical examination to understand the medical-related restrictions and limitations an employee may have (if any) and the possible accommodations that can be considered.
Employees have a duty to participate in the accommodation process. This means that an employee must be responsive to an employer's request for information and the employee must work with the employer to explore and implement accommodations.
Learn the different Canadian laws on human rights in the workplace, its prohibitions, and the responsibilities it imposes upon employers.
In the event that an employee shows up to work sick, what are the rights and obligations of the employer to deal with the situation? What are the rights of other (non-sick) employees?
Employers should establish procedures through the development of an infection prevention and control plan to address when an employee, customer, or other individual present in the workplace becomes ill with symptoms of COVID-19. These procedures could include (i) steps for isolating and transporting the employee home if they begin showing symptoms at the workplace and (ii) steps to take if an employee or other individual tests positive for COVID-19 shortly after attending the workplace, including notifying other employees of potential exposure. Employers should also be aware that they may have an obligation to report COVID-19 transmission in the workplace to their provincial health authorities.
Employees who appear to have COVID-19 symptoms upon arrival at work or who become sick during the day should immediately be separated from other employees, customers, and visitors and sent home. If an individual does not have their own transportation, the employer should support them in arranging transportation home. Individuals should avoid taking public transit. In fact, symptomatic or sick individuals are prohibited from taking public transit in certain provinces. If an employee will use a rideshare service to get home, it may be necessary to provide the employee with a mask and direct the employee to ensure that the vehicle's windows are rolled down to improve ventilation.
If the employee is able to be tested, the employee should not be allowed to return to the workplace until the employee tests negative for COVID-19 and has completed any self-isolation period mandated by public health authorities. If the employee is unable to be tested, the employee should not return to the workplace until the employee has completed any mandated self-isolation period and is free of symptoms.
If an employee has attended work in violation of an employer's policy – such as by attending while sick – such employer may have grounds to discipline that employee.
If an employee tests positive for COVID-19 or is labelled a close contact by track-and-trace, do they have an obligation to inform their employers or co-workers? What advice do you have for businesses seeking to avoid a "pingdemic" such as that recently experienced by many industries in the United Kingdom?
Employees have a duty to work safely. They also must report any unsafe working circumstance that is likely to be hazardous to the health of others in the workplace. When an employee is aware that they have contracted COVID-19 or have been exposed, they must inform their employer if required by the employer's policy or otherwise required by applicable law. Employers may then choose to send the employee home to maintain a safe workplace.
Where a provincial or federal contact tracing program is in effect, all employers and employees should follow public health guidance.
Employers are in a difficult position where an employee is required by law, or an employer's policy, to self-isolate. We have observed that, since August 2021, Canadian employers have started to address such situations by implementing vaccination policies that permit vaccinated employees to attend work even if they have had a close contact (subject to local law and local medical guidance) and, if an unvaccinated employee is required to self-isolate as a result of a close contact, the employee may be made to do so as an unpaid leave (subject to accommodation circumstances).
What advice do you have for employers seeking to be proactive and minimize the risk of a COVID-19 outbreak in their business? What are some best practices to keeping the workplace safe and heading off potential friction between employers and their workforce?
As set out above, since August 2021 there appears to have been a significant culture shift in how employers are viewing their vaccination strategies. An employer does not need to necessarily mandate vaccines for its employees, however at minimum it appears prudent to tie a return to work plan to vaccination status at least in part. For example, this could include relaxed workplace safety measures for vaccinated workers (where permitted by law and medical guidance).
Employers should implement engineering controls (i.e., measures for addressing a workplace hazard by either removing the hazard or introducing a barrier between the hazard and the worker) and administrative controls (changes in workplace policies or procedures to reduce or minimize exposure to a hazard) to ensure physical distancing requirements are maintained where required by law or encouraged by medical guidance. Beyond employees, such considerations may apply to interactions with customers, suppliers, patients, visitors and members of the public.
Where hazards related to COVID-19 cannot be eliminated through administrative and engineering controls, employers may still consider the use of PPE in the workplace. PPE, which controls the hazard at the employee level, includes measures such as face masks, gloves, and eye protection.
A screening procedure of some sort is recommended. This does not need to be "active" screening per se (such as temperature checks or rapid antigen testing), although employers may elect to mandate or continue such process, but could include other screening such as a daily screening checklist that employees and visitors need to complete and comply with in order to attend the workplace (ex. anyone that manifests COVID-19 like symptoms or who has had a close contact may not attend).
Above all, we anticipate that employees are going to expect that their employer has at minimum a well-thought-out plan in place that will ensure they can attend work safely.
***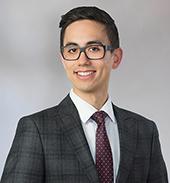 Shaun Parker is a partner in the Employment and Labour group at Osler, Hoskin & Harcourt LLP. He provides advice and representation to employers on a wide range of employment and labour matters, including advocacy and corporate aspects of employment and labour law. His practice regularly involves employment litigation, employment-compliance, as well as mergers and acquisitions related work.
Shaun has appeared before all levels of court in Alberta, the British Columbia Supreme Court, and various administrative tribunals. He has been lead trial counsel on a number of matters, and has been litigation counsel on numerous injunctions (including breach of restrictive covenants and illegal blockade-related matters) as well as Anton Piller applications.