The COVID-19 pandemic has disrupted numerous aspects of society, not least of which are projects both large and small in the construction sector. These industry-wide delays have led to a reconsideration in Canadian law of the "time at large" principle, which can extend the completion time of a project if certain criteria are met. We asked commercial litigator Brad Vermeersch of Lax O'Sullivan Lisus Gottlieb (LOLG), who is experienced in complex infrastructure disputes, to explain to us what "time at large" is, how it can be established, and what it could mean for owners, contractors, subcontractors, and the industry as a whole going forward.
What does "time at large" mean in the construction industry?
Time at large means that a task no longer has a fixed time for completion. Putting time "at large" is a remedy arising from the "prevention" principle, which has been in contract law for a long time. The prevention principle says that a party to a contract cannot insist on performance of the contract if it has done something to hinder or prevent performance.
In the construction context, the prevention principle is most applicable to scheduling disputes: if an owner does something to prevent a contractor from completing a project on time, the owner cannot insist that the project be completed on time. The owner's act does not have to make performance impossible- it may just hinder performance. It can also be a legitimate act under the contract. For example, contractors have successfully argued that an owner's request for extra work hindered on-time completion. If an owner's action or omission prevents the contractor from achieving its scheduled completion date, time is put "at large" and the contractor must complete the work in a reasonable time instead of the according to the contractual schedule.
There is little guidance for what a "reasonable time" might be and it will always turn on the facts of the case. But it seems logical that the additional time to complete the project should be equal or nearly equal to the time lost due to the act of prevention.
In addition to creating an uncertain completion date, putting time at large prevents an owner from recovering liquidated damages from the contractor. A hotly debated issue in the time at large case law in the UK is whether the owner is entitled to recover general damages due to delay instead of liquidated damages. Some courts permit it, others have refused.
The prevention principle and time at large apply to all construction contracts, including contracts between general contractors and subcontractors or owners and architects or engineers. If timely completion is a term of the agreement, time can be put at large. In other words, the project must simply be completed in a reasonable time and does not need to be completed according to the contractual term.
How long has this legal principle been part of Canadian law, and what is its significance to the industry?
Time at large originated in England in 1838. The early cases dealt with contracts that did not allow contractors to seek an extension of time or relief from liquidated damages because of an owner's action or omission.
As construction contracts became more sophisticated and added frameworks to provide extensions of time, parties searched for gaps in the framework. If the extension of time clause did not address the specific circumstance or situation, contractors argued that the clause did not apply, time was put at large and liquidated damages were not payable. For example, in a 1970 UK case, Peak, a contractor successfully argued that corporate indecision by the owner put time at large. The contractor had installed defective foundation pilings but the owner had delayed in deciding how to remediate the defect. The parties' extension of time clause did not provide for an extension due to corporate indecision and the court put time at large. The contractor no longer had to meet the contractual schedule.
Time at large was first mentioned in a Canadian case in a decision of the British Columbia Court of Appeal in 1966. However, beyond passing reference in that case and a handful of cases, the concept has not been thoroughly considered by the Canadian courts.
It has, however, featured prominently in private arbitrations. There is one leave to appeal decision from the Saskatchewan Court of Queen's Bench seeking leave to appeal the decision of an arbitrator on the application of the prevention principle and time at large. In addition to this indicator, we know that counsel have used time at large in private arbitrations to escape the application of liquidated damages and extend the time for completion. But the concept has not received judicial consideration.
What are the circumstances or conditions that need to be met before "time at large" can be activated? Do these need to be inserted into the contract beforehand, or can this method be agreed upon after work has been stopped as a means to get the project back on track?
There are three conditions that must be satisfied to put time at large:
An act or omission that prevented or hindered completion of work, and
The act or omission caused delay or hindrance to completion, and
The parties' contract does not allow for an extension of time arising from the act or omission.
If the parties' contract provides that the act or omission entitles a party to an extension of time, that party cannot use the prevention principle to put time at large. Instead, that party must request an extension of time and, if it is not granted, seek a remedy under the contract's dispute resolution process or in the courts.
The COVID-19 pandemic has had a massive impact on many construction and infrastructure projects – how has "time at large" been used to mitigate the effects of pandemic-related delays? Is there scope to increase its usage within Canada for this purpose? If not, what alternatives have Canadian firms been using to compensate for this lost worktime?
When the COVID-19 pandemic started, most parties turned to the force majeure clause in their contracts and some discovered that it did not cover a pandemic. The parties may not have turned their minds to who should bear the risk of a pandemic because it seemed impossible. In any event, time at large might present an opportunity for parties whose force majeure clause does not apply.
Canadian courts have not considered whether the act or omission that prevented or hindered completion of the work must be an act or omission committed by one party, or whether an event, like a pandemic, satisfies the condition.
Assuming the act or omission must be performed by an owner, contractors may have to be creative to engage the time at large principle. For contractors, questions to consider include: did the owner refuse to grant a change order to address COVID-19? Did the owner fail to provide an environment in which the contractor could continue construction? These questions might help to frame a time at large claim.
For owners, the critical question is whether the contractor can prove that the owner's act or omission actually delayed performance? This is a crucial element to any time at large claim – linking the act to actual delay and it can be difficult to establish.
What is "concurrent delay" and how have recent cases and decisions addressed it in relation to the time at large principle?
Concurrent delay is messy. In the UK, concurrent delay is exceptionally rare because courts say that it is two (or more) competing events of equal length that contribute equally to a project's delay and it is therefore impossible to determine which event caused a delay, therefore absolving the party alleged to have caused one of the delays.
There was recent excitement in Ontario because a Master found, after a construction lien trial, that concurrent delay can be overlapping events that did not necessarily start at precisely the same time. Critically, the Court found that concurrent delay does not necessarily preclude recovery. Instead, liability should be apportioned between the responsible parties.
The interplay between time at large and concurrent delay is uncharted territory in Canada. If a project suffers concurrent delay but one of those delays puts time at large and extinguishes liquidated damages, it would give an extreme result. It seems more likely that, given Canadian court's preference for apportionment for concurrent delay, time may be set at large for only a portion of the delay.
How can contractors and subcontractors insulate themselves against disputes related to lost time at work on construction projects? Are there any particular issues that need to be flagged specific to cross-border projects?
Read your contract! There are two major pitfalls to any dispute: 1. Compliance with the procedural requirements in the contract; and 2. A lack of contemporaneous records.
Many contracts include procedural requirements to initiate a dispute. Even absent formal procedures in the contract, courts and arbitrators are sceptical of claims that arise at the end of the project that have not been disclosed to the other side during the project. Often, the desire to maintain peace between parties overrides the desire to tell the other side that there is a dispute that needs resolution. It does not necessarily mean that a party must commence a claim in Superior Court or commence an arbitration. The party can specify that settlement negotiations should happen or an agreement to defer the dispute to the end of the project.
The second pitfall for any lost time dispute is a lack of contemporaneous record keeping. Delay experts are helpful in disputes but they do not find facts. The facts must come from a party's witnesses and then the delay analysis flows from that evidence. A time at large claim, for example, requires a claimant to connect the act it says prevented with actual delay. The causal link can be difficult to establish without contemporaneous records. Sometimes those records do not exist – they are not created because of a fear of starting a fight. Other times those records are lost to time because employees move on and the records are not organized or stored in a place known to others.
In order to fill this gap, two suggestions: report disputes and let everyone in the project leadership know about any delays. Notify the owner or contractor about the delay early and then again when the delay is quantified. Keep precise records in one place – every email, letter, notification, invoice, etc. and write contemporaneous reports. Both sides can do this. Either an explanation why an event caused a delay or why it did not. Recollections will fade by the time of trial but a contemporaneous record will preserve those recollections.
Are there any legislative or regulatory developments on the horizon at either the federal or provincial level that will affect this part of the construction or infrastructure space?
It does not seem like there will be regulation or legislation in the space. In Ontario, there was a real push to keep most large-scale construction open during COVID-19 but even projects that remained open were constrained by the legislative restrictions.
Do you have any other insights on helping infrastructure or construction clients navigate the legal landscape post/during COVID?
Risk allocation of pandemics will be a major issue going forward. It does not seem likely that COVID-19 will go away. It may not rise to the level of a pandemic but it could be an endemic that requires changes to construction practices. Construction contracts should reflect the new reality, whether in force majeure or extension of time clauses.
***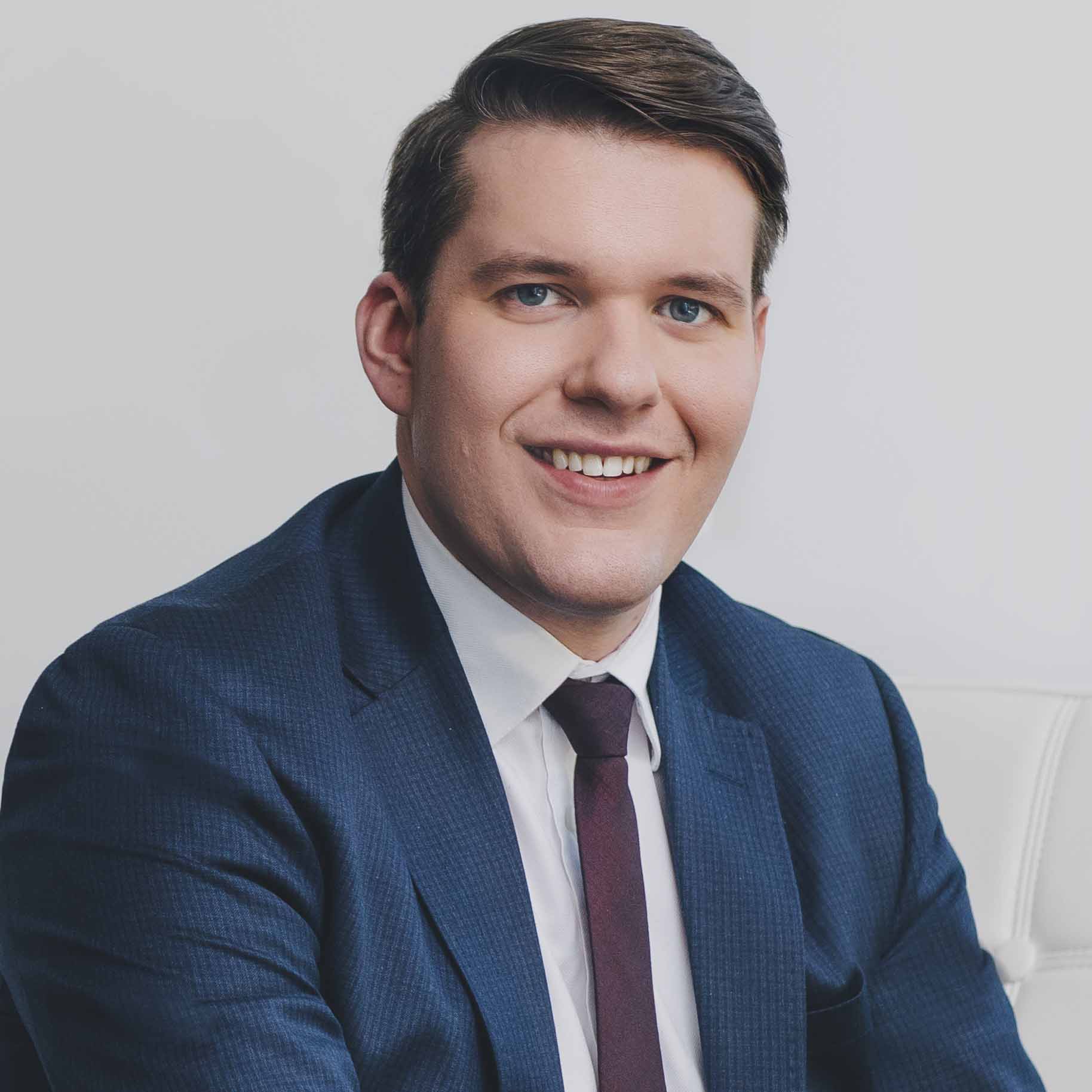 Brad Vermeersch practises complex commercial litigation, with a particular emphasis on litigating high-stakes, multiparty infrastructure disputes. He also represents clients in a broad range of matters including contractual disputes, class actions, administrative law, regulatory investigations, and appeals. Brad is highly skilled at developing a trial strategy and has experience at all levels of court in Ontario, as well as in the courts of Alberta, BC, Newfoundland and Labrador, the Federal Court, and in commercial arbitration. Brad's business and financial acumen give him a critical edge in difficult cases that involve sophisticated financial concepts or challenging damages.