The author would like to thank CeCe Li and Hannah Bourgeois for their invaluable assistance and contributions to this article.
In today's information economy, one of the most valuable assets a business can protect is its intellectual property. Executing a confidentiality agreement prior to disclosing information – whether in a stand-alone non-disclosure agreement (NDA) or as a restrictive clause within a larger transactional agreement – is one of the best ways to protect such information, binding the parties to preserve confidentiality.
The definition of confidential information will vary from clause to clause, but in the absence of clear guidance, courts will consider whether the information is:
Generally unknown to others;
Known to others within the specific industry or others connected to the business;
Capable of being acquired elsewhere by those outside the business entity; and
Unique, original, or novel in some way, amongst other factors.
Examples of confidential information include (but aren't limited to) financial data, pricing matrices, business strategies, and even trade secrets (which are subject to their own protections). Confidential information may include something stamped as confidential or orally indicated to be confidential, even if it doesn't meet the above criteria.
So what does a confidentiality clause look like? Here's an example:
Both parties agree to endeavor to take all reasonable measures to keep in confidence the execution, terms and conditions as well as performance of this Agreement, and the confidential data and information of any party that another party may know or access during performance of this Agreement (hereinafter referred to as "Confidential Information"), and shall not disclose, make available or assign such Confidential Information to any third party without the prior written consent of the party providing the information.
This can be just the tip of the iceberg for how we divide up what is and is not confidential. Common exclusions can include things that are already rightfully known by the recipient, have already been made public, or that the recipient independently develops without reference to the disclosure.
Written NDAs are a generally expected part of negotiated commercial transactions, letting parties specify their expectations regarding the treatment of confidential information.
Injunctive relief clauses and their role in court enforcement of confidentiality clauses
Contracts and provisions restricting the use of confidential information will often include clauses providing injunctive relief upon a breach of contract. These clauses generally acknowledge that a breach will cause irreparable harm for which damages will be an inadequate remedy and then stipulate or reserve a party's right to seek uncontested injunctive relief in case of a breach. The purpose of an injunctive relief clause is to better safeguard the availability of an equitable remedy by setting out under contract the objective understanding of the parties of the expected harm from the breach. These clauses may commonly be phrased as follows:
It is hereby agreed and acknowledged that it will be impossible to measure in money the damage that would be suffered if the parties fail to comply with any of the obligations herein imposed on them and that in the event of any such failure, an aggrieved Person will be irreparably damaged and will not have an adequate remedy at law. Any such Person shall, therefore, be entitled (in addition to any other remedy to which it may be entitled in law or in equity) to injunctive relief, including specific performance, to enforce such obligations, and if any action should be brought in equity to enforce any of the provisions of this Agreement, none of the parties hereto shall raise the defense that there is an adequate remedy at law.
While most contracting parties hope never to have breaches of their NDA, and so never have to rely on their injunctive relief clauses, confidentiality breaches are an occasional commercial reality. Where a breach arises, the language of an injunctive relief clause can become relevant early in court disputes. That is, while litigation often takes years to reach trial for many commercial parties, the consequences of confidentiality breaches are instantaneous. Accordingly, it is common for a non-breaching party to seek an "interlocutory injunction" early in litigation: an order preventing the other party from doing the conduct contemplated by the restrictive clause for the duration of the ongoing case until a final decision is reached at trial.
These injunctions aim to prevent what is known as irreparable harm, being harm that either cannot be quantified or cured. Injunctive relief clauses specifying irreparable harm can offer one source of evidence that such harm likely exists. However, the enforceability of an injunctive relief clause when seeking these injunctions is not guaranteed. Injunctions are fundamentally discretionary remedies granted on the specific facts of each case, and from a court's perspective, the fact that you wrote it into a contract does not necessarily make it so. This means that while courts are generally inclined to hold sophisticated parties liable to the express terms of a clear contract, for the purpose of these injunctions, issues like insufficient other evidence of irreparable harm or lack of clarity in the confidentiality clause itself may lead a court to grant little weight to a provision for injunctive relief.
The test for interlocutory injunctions and relevance of injunctive relief clauses
When seeking to grant an interlocutory injunction, the starting point is generally a consideration of the following three factors1:
Is there a serious question to be tried;
Would the plaintiff suffer irreparable harm if the injunction were refused; and
Does the balance of inconvenience favour the granting of an injunction (i.e., an assessment as to which of the parties would suffer greater harm from the granting or refusal of the remedy prior to a final determination at trial)?
The weight of these clauses varies from case to case. For instance, in strong, clear cases, the courts may place less of an emphasis on irreparable harm and balance of convenience. However, any doubt about the merits of a claim will discourage a court from granting interlocutory relief without generous consideration of all factors.
Recent court findings on the applicability of injunctive relief clauses
In many cases, particularly where the restrictive clause is unambiguous, and the alleged breach is relatively clear, courts in various jurisdictions have tended to find that the presence of an injunctive relief provision offers highly relevant, but not definitive, support for irreparable harm. Three commonly cited cases that uphold this line of reasoning, though with regard to restrictive covenants other than confidentiality, are Telesis Technologies Inc. v. Sure Controls Systems Inc.2, Renfrew Insurance Ltd. v. Cortese3, and Landmark Solutions Ltd. v. 1082532 B.C. Ltd.4, each of which features a court that considers the clauses to be an important factor in their assessment of whether injunctive relief should be provided.
That said, each court is its own animal and not necessarily beholden to other courts of the same level. Ultimate discretion is accorded to each judge in an individual case. Cases continue to emphasize that injunctive relief clauses are insufficient alone to determine irreparable harm when denying such injunctions despite the presence of such clauses, such as MD Management Ltd. v. Campbell5 and Homestead House Paint Co. Inc. v. Jamieson6, in which courts were quite clear that the presence of an injunctive relief provision was not sufficient to determine the outcome of a request for such injunction.
What this all means: Injunctive relief clauses are for good measure, but not a safety net
As the above examples demonstrate, injunctive relief clauses can be helpful and important factors in a court's assessment of whether it will grant the requested injunction, but they are far from capable of ensuring that such injunction is granted in court. Many other factors influence a court's discretion to grant injunction, not least of all the construction of the restrictive clauses themselves. For those who remember the sitcom Seinfeld, the issue is reminiscent of the famous "holding a reservation" scene, where Jerry goes to pick up the mid-sized car rental he previously reserved, only to find out that the rental store ran out of mid-sized cars. Jerry says to the employee: "You know how to take the reservation, you just don't know how to hold the reservation. And that's really the most important part of the reservation – the holding." Including an injunctive relief clause is like making a rental car reservation; it's better than nothing, but what you actually get will be determined when you show up at the rental car company that is the court. So while it can be a good idea to include an injunctive relief clause in your NDAs, know that the clause's effectiveness may be hollow without any demonstrated harm to support it.
***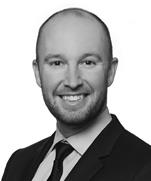 Matthew Literovich is a senior associate in Dentons' Corporate group. Based in Toronto, he has significant experience in the technology, life sciences, and charities spaces.
Matthew works extensively with emerging companies and investors as a part of the Firm's Venture Technology and Emerging Growth Companies group. He advises on incorporations, shareholder matters, reorganizations, equity and debt financings, mergers and acquisitions and other corporate-commercial issues that may arise.
Matthew's background in corporate strategy not only allows him to grasp a deeper understanding of clients' businesses, but also gives clients the benefit of his sound judgment and strong negotiation skills to help them achieve their goals.
---