The end of a romantic relationship is never easy, but it can be made much more complex by the ownership of shares by one or more parties. The division of these assets can be subject to many factors, not least of which the nature of the relationship, the type of shareholding arrangement, and the presence and/or extent of the business partnership that may have accompanied the personal attachments. Here, two litigators from Farris, Yun Li-Reilly and Mohnaam K. Shergill unpack how the ties that bind are untangled under British Columbia law. They explain the considerations in play for the courts and the proactive steps that all romantic couples can take to make the dissolution of their personal and professional relationships as straightforward as possible.
Who is a "Spouse" And Why Does This Matter in Shareholder Disputes?
In British Columbia, this depends on whether the individual parties meet the definition of a "spouse" under the Family Law Act and as developed in the common law. Pursuant to section 3 of the Family Law Act, a person is a spouse if the person:
Is married to another person, or
Has lived with another person in a marriage-like relationship, and

Has done so for a continuous period of at least 2 years, or
Except in Parts 5 [Property Division] and 6 [Pension Division], has a child with the other person.
A court will typically consider the history and characteristics of the relationship in question against a number of factors, including the parties' intentions, whether they had financial interdependence, whether they resided together and objective evidence of their lifestyle, interactions, and intimacy, to determine whether the parties have lived together in a "marriage-like" relationship for two or more years.
If unmarried parties are not found to be "spouses" who lived with each other in a marriage-like relationship, then the law applicable to ordinary corporate disputes applies. If the parties are also spouses, then they would be subject to both family law, as well as law pertaining to corporate and shareholder disputes. Parties in a marriage-like relationship may also have agreements, including cohabitation or marriage agreements that can impact property division.
While there are some general threads that run among provinces with respect to these issues, there is no Canada-wide formula.
Assets, Interests, and Shares: The Many Factors at Play in Division of Property
In the context of a family law proceeding in which either one or both parties own shares in a company, the default in British Columbia is equal division of all "family property", including shares or interests in a corporation acquired by a party during the course of the relationship, or the increase in value of these assets acquired prior to the relationship over the course of the relationship.
The law does differentiate among partners, majority shareholders, and minority shareholders vis-à-vis rights and obligations. For example, a minority shareholder is entitled to oppression remedies on the basis that they have been oppressed or unfairly prejudiced by the conduct of the company. In the context of a family law dispute, the nature of one spouse's corporate interests can have an impact on their disclosure obligations or influence the conduct of the company, and valuators will often take into account whether someone holds a majority or minority interest when opining on the value of one's corporate interests. There may also be rights and restrictions tied to certain shares which impact their value.
In British Columbia, assets acquired by one spouse prior to the commencement of the parties' relationship are typically considered to be "excluded" assets such that they are not subject to division in a family law dispute. However, as described above, increases in the value of shares during the course of the relationship are considered family property and subject to division. The court will also consider arguments against equal division so that the value of the assets or increase in value is not divided 50/50.
In family law actions, courts will also determine how family debts should be divided. These may include debts that a spouse owes to a company. A spouse who is a shareholder may also have a shareholder loan that is receivable from a company they own.
Unfortunately, third parties such as fellow shareholders can be unwillingly dragged into family law disputes. It is now not uncommon in British Columbia to see corporations named as parties to family law proceedings, including those that are only partly owned by one spouse.
Get It in Writing: Why Documentation Matters
Fellow shareholders who are embroiled in family litigation often regret not having shareholder agreements in place. As is often seen with closely-held corporations, the shareholders often do not have any agreements among them and commonly use standard articles of incorporation rather than those catered to their specific circumstances. As a result, corporate record-keeping is not always up to date. More often than not, spouses who own their companies 50/50 end up deadlocked, and are not able to resolve disagreements regarding the company's affairs. The situation becomes especially difficult if spouses equally own a company, but only one has been in charge of its operations as a director or officer historically. This is especially true for the spouse who is not a director when the spousal relationship ends.
Clear written documentation for the business entity, including agreements, articles and resolutions, can be useful in assisting former spouses in resolving disputes related to corporations they own. Business owners may also wish to structure their corporations in a way that avoids a potential deadlock by avoiding 50/50 ownership, or two potentially duelling directors. Shareholder agreements that clearly specify and contemplate what happens in a breakdown, including in a spousal relationship, can be very helpful. Similarly, marriage or cohabitation agreements that specify how corporate interests will be dealt with upon a dissolution of the relationship can be useful.
The end of a spousal relationship between fellow shareholders can also often involve a shareholders' dispute in addition to a family law action. Spouses and shareholders will have remedies under both family law and corporate law principles but legal disputes of this nature, particularly when there are no pre-existing agreements, can become prohibitively expensive and onerous.
Dispute Resolution: Collaboration, Litigation, and Jurisdiction
Disputing spouses can choose to pursue a number of legal avenues to resolve disputes relating to issues such as property division, including shareholdings, upon the dissolution of the relationship. For instance, parties may choose to pursue mediation or arbitration, in lieu of litigation. They may choose to use the collaborative law framework, in which parties agree to abide by a code of conduct, retain counsel trained in collaborative law, and if unsuccessful, are required to retain new counsel. This may be particularly useful in family law disputes involving children or extended families members who wish to retain a harmonious relationship.
Litigation is not always the option of last resort. Sometimes, parties realize quickly that litigation and determination of disputed issues by a court is the only option. It may in fact be the first resort in the context of particularly acrimonious relationships, where it is unlikely that the parties will be able to resolve matters without court intervention. Quite often, parties will commence litigation but continue to negotiate or mediate, particularly as interim issues are determined and legal costs add up. Sometimes parties are required to commence legal proceedings to preserve their rights due to limitation periods, should alternative forms of dispute resolution prove unsuccessful.
In the event that parties live in separate provinces or countries, the question of jurisdiction is determined in each particular jurisdiction in accordance with the law applicable in that jurisdiction, as well as conflicts of law principles. Jurisdictional issues in the context of family law proceedings tend to be particularly complex. It is important to consider whether to commence an action in a particular jurisdiction carefully, where it is possible to commence an action in more than one jurisdiction, as the law in one jurisdiction may be particularly helpful to one set of circumstances and to the case of one spouse (note that in British Columbia, even if the Court takes jurisdiction, a party can ask the Court to apply the law of a different jurisdiction).
Courts in some jurisdictions are open to dealing with assets outside of that jurisdiction, where other courts are not. It is more difficult in some jurisdictions to enforce court orders that have come from another jurisdiction. A spouse concerned about the other spouse commencing an action in an unfavourable jurisdiction may want to commence their action in the preferred jurisdiction first, as many courts will consider whether the action has already been commenced elsewhere.
Resolving the Relationship: Remedies, Relief, and Reasons to Agree
A court in Canada has a number of remedies to resolve an impasse between shareholders. A spouse may commence a commercial dispute or a family law dispute, or both, for strategic reasons. In British Columbia, the Court in a family law proceeding has broad powers to order injunctive relief, including those that lock down corporate activity or "freeze" corporate assets. These orders can be very onerous and can be granted without notice to the other spouse. On the other hand, oppression actions brought by minority shareholders proceed by way of petition action, and can be heard more expeditiously than full-blown trials.
If shareholders are romantically involved but do not meet the definition of "spouses" in a marriage-like relationship, then they cannot obtain relief available to spouses under the applicable family law. However, it is not uncommon for parties in a family law action to dispute whether there was indeed a spousal relationship, and whether the family law action was ill-conceived.
Further, the assets in question in a family law proceeding must be "family assets" as defined in the relevant statute. For instance, while a spouse's shareholdings in a company may be a family asset, the assets of the company itself are not. Some legislation may expressly provide for the exclusion of business assets from property division, including where an asset is used primarily for a business purpose, and one spouse made no direct or indirect contribution to the acquisition of it.
Learn what is asset securitization and their types in this article.
Closing Thoughts
These disputes are complex and involve a number of considerations. They are difficult for laypersons, even those who are sophisticated businesspeople, to navigate. We would highly recommend that you contact a lawyer who has experience dealing with matrimonial and shareholder disputes, and do so early.
***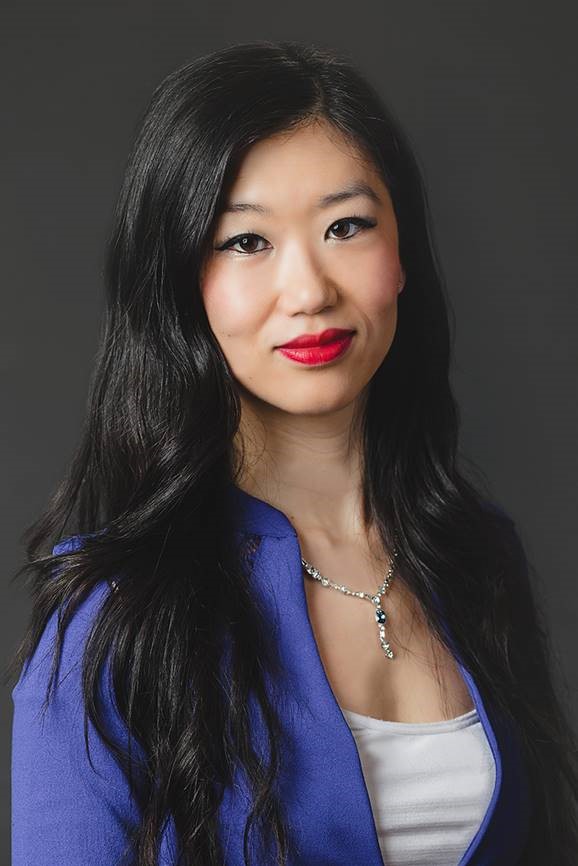 Yun Li-Reilly is a partner in Farris LLP's litigation and family departments and a trial lawyer whose practice includes matters relating to corporate, commercial, civil, family, estate, strata and tenancy disputes. Yun has represented clients before the B.C. Securities Commission and various professional disciplinary bodies. Yun has acted for individuals, corporations, and institutional clients before all levels of court in British Columbia, the Supreme Court of Canada, and various administrative tribunals.
Yun has law degrees from Harvard Law School and the University of British Columbia, as well as a background in Psychology and Neuroscience. She served as a Judicial Law Clerk to Madam Justice Newbury and Mr. Justice Lowry of the British Columbia Court of Appeal, and worked as the Court of Appeal's consultant to its Civil Rule Reform Project. Yun co-authors the British Columbia Annual Practice, a procedural text used broadly by the judiciary and lawyers, with Madam Justice Janice Dillon.
***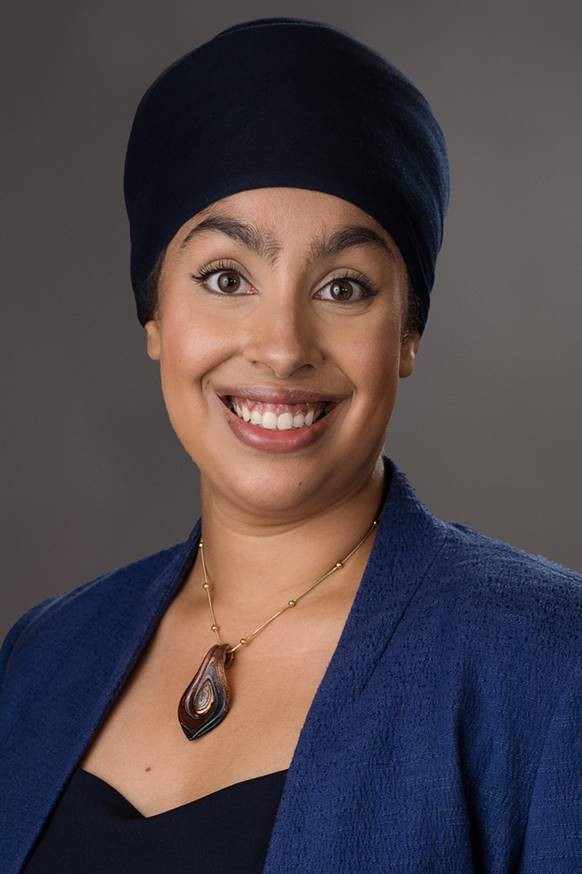 Mohnaam K. Shergill is an associate in Farris LLP's litigation group, where she maintains a broad litigation practice, including matters relating to corporate and commercial litigation, class actions and civil disputes. She has appeared before all levels of court in British Columbia.
Mohnaam received her Juris Doctor from Osgoode Hall Law School in 2021, where she was a finalist at the 2021 Laskin Moot and received an award for Best Respondent Factum at the 2020 Walsh Family Law Moot. She obtained her Bachelor of Arts with distinction from Simon Fraser University in 2018, where she studied political science.