Unsurprisingly, the sector with the most focus upon it during the last several years has been the healthcare industry. Canada's domestic space has long been attractive to investors both foreign and internal, but the COVID-19 pandemic marked a watershed moment for the industry. Now more than ever, the demand for Canada's talent, knowledge, and expertise has reached fever pitch. We asked corporate and health law expert Danielle Shields of Aird & Berlis to explain to us the reasons behind this meteoric rise in demand for Canadian healthcare and healthtech companies, and how investors and startups alike can take advantage.
What effect did the renewed focus on healthcare brought on by the COVID-19 pandemic have on the Canadian healthcare space? Which subsectors are seeing the most growth and the most startup activity?
COVID-19 shattered the traditional models of non-urgent healthcare delivery in Canada. Canadian healthcare providers were forced to quickly transform their operations and provide virtual care options highlighting the historical lack of innovation in healthcare delivery and the sector's delayed adoption of digital health technologies.
Not surprisingly, the urgent need to modernize healthcare delivery through an electronic platform and expedite the development and approval of medical devices and products fuelled the growth of Canadian healthcare companies. As the demand for digital technologies grew, so did investors' appetites to strategically invest in emerging and high-growth medical and digital technology companies. As a result of COVID-19, we saw unprecedented levels of public and private investment in the healthcare space. Companies that were able to provide digital solutions for virtual care visits witnessed exponential growth.
Similarly, the pandemic saw the tremendous growth and development of digital platforms that could administer remote patient support and monitoring with integrated feedback. Finally, we witnessed investors anxious to tap into artificial intelligence-based medical technologies that could provide diagnostic support with certain predictive abilities with the potential to revolutionize the delivery of and accessibility to healthcare for all Canadians.
What has made the Canadian healthcare sector so attractive to investors in recent months? Does this include foreign investors as well as Canadian ones, and why?

The global pandemic accelerated the need for innovation in the Canadian health sector and the digitization of healthcare delivery. Even before COVID-19, the Canadian government demonstrated a heightened commitment to seek out opportunities to improve access to healthcare services in Canada's rural, remote, and indigenous communities. A chronic shortage of physicians coupled with Canada's vast geographic landscape heightened the opportunities for growth in this sector. COVID-19 ultimately accelerated the need to look at alternate healthcare delivery models and invest in healthcare technologies to be able to more efficiently service the entire country.
Canada's publicly-funded universal healthcare system is one of the world's largest healthcare spenders, creating a huge market for healthcare companies to design products, services and technologies to bridge the gap in healthcare accessibility. Not only is healthcare a recession-proof and stable industry, but the healthcare sector has grown at a faster rate than the general economy.
Canada is renowned globally for having a world-class (albeit somewhat outdated) healthcare sector with strong local talent and one of the most educated workforces in the world. With our stable economic and political climate and advantageous exchange rate, Canada has become an attractive investment target in the healthcare space and beyond. The Province of Ontario has become a hub for technological innovation with Toronto and Waterloo becoming strong rivals to Silicon Valley.
As part of their digital innovation strategy, the federal and provincial governments have provided financial support to the growing technology industry in Canada and created the path for increased foreign investment through the creation of tax credits and research and development grants. In addition, governments have made investments in funds and established research and training grants to facilitate the development and commercialization of medical products and digital health technologies.
What are some of the risks to investors and acquiring companies present in the Canada's healthcare market? Similarly, is there a danger that current M&A activity represents a bubble that may burst?
One of the greatest risks to investors in the Canadian healthcare market is Canada's complex and fragmented legal landscape. It is possible that the next few years will witness sweeping public policy changes as policy makers try to catch up with the current realities of electronic healthcare delivery. The rules and policies facing Canada's regulated health professionals by their colleges could create a barrier to the adoption of new healthcare technologies by clinicians, physicians, and administrators. Canada's health information and privacy regime is provincially administered, resulting in differences among provinces. This may lead to technical and administrative challenges in the development of certain medical software or applications. In addition, the broad application of certain legislation like Ontario's Personal Health Information Protection Act (PHIPA) and, specifically, s. 54.1 (though not yet in force), provides many requirements for "consumer electronic service providers" to comply with this Act, even though such companies may not be aware of their compliance obligations.
In addition to the uncertain legislative environment, there are some concerns about how governments will adopt, fund and deliver new healthcare technologies going forward and adapt to the gaping holes exposed by the global pandemic. Since the vast majority of health spending in Canada is by the public sector, government procurement opportunities can be a critical success factor to emerging and high-growth companies. The Canadian government has increasingly sought to align its procurement strategy with its socio-political objectives to offer enhanced economic opportunities to certain political, social and cultural populations. For example, certain current procurement policies at the municipal, provincial and federal level offer preferential treatment and have quotas on awarding contracts to certain disadvantaged groups, including the Indigenous population. An investment in a company that may have preferential procurement opportunities could result in that company being disqualified from priority access to those distribution and growth channels. For an investor, this could result in compromised and unsustainable revenue streams in their potential target.
Between the increased competition for healthcare contracts and the rise in acquisition multiples, there is of course the possibility that the inflated values could crash with investors being left heavily leveraged with under-performing assets. This is especially the case in the acquisition of early-stage companies with little to no revenues and pending intellectual property rights. While investors remain hungry for investments in early-stage healthcare companies, these emerging technology companies can be highly speculative investments.
As with any emerging company with no proven revenue streams, valuing the companies is challenging and there is a significant risk of overvaluation. While many healthcare companies, with some of the most notable being PPE and medical product manufacturers and distributors, experienced unprecedented growth during the pandemic, the growth rate and the current revenue levels do not seem to be sustainable. Even though 2020 and 2021 have seen significant M&A activity in this sector, arguably at inflated multiples, it seems unlikely that this trend will continue after the pandemic.
All that said, however, Canada's healthcare industry is undergoing a digital transformation. The changes we have seen so far in 2020 and 2021 seem to be just the tip of the iceberg with no signs that this growth is slowing down.
What are the most popular vehicles or alternative funding choices in the Canada right now for healthcare M&As?
Since the start of COVID-19, we have witnessed a huge boom in the proliferation of Special Purpose Acquisition Vehicles or "SPACs". These are essentially companies that are formed for the purpose of raising funds to acquire companies. However, until the acquisitions of such targets, these companies effectively have no assets (other than the cash that they have raised) or operations. Once public, a SPAC then has a time limit to identify and acquire a target before being ultimately forced to liquidate its cash assets. The boom in SPACs has created new funding alternatives, especially for startups and high-growth companies with healthcare companies being particularly positioned to be attractive investment targets for these vehicles.
Throughout the pandemic, we have seen a rise in the number of funds investing in the healthcare space, as well as an increase in the deal value of the investments. Many of these funds also receive public funding and include, among many others, the BDC's Healthcare Venture Fund, MaRS IAF, Pache Ventures, and Round 13 Capital. Provincial governments have increasingly sought to invest in healthcare innovation. By way of example, the Province of Ontario's $5.25 million investment in a skills program to mentor bioscience companies in finance, business and commercialization areas demonstrates a heightened commitment to supporting growth and development. The federal government is also making substantial investments in creating opportunities to support the growth of Canada's healthtech sector – for example the CAN Health Network, which is providing funding to reduce barriers to the procurement challenges facing these business so that these companies can commercialize their medical products and healthcare services.
On the private investor side, we have increasingly seen private funds, individual investors and family-managed funds making significant and strategic investments in this space. Hedge funds are also increasingly taking a heightened interest in this space, while we have seen the growth of several hedge funds uniquely positioning themselves in making investments in this space.
Do you have any advice for Canadian healthcare startups that are looking to undertake early-round funding or take their company public? What indicators should founders and their companies be aware of when pursuing these strategies?
As with any emerging company, it is critical for Canadian healthcare startups to put a strong and experienced management team in place. With the rapid expansion of the healthcare technology sector, ensuring that a company's intellectual technology assets are secured and, if appropriate, registered is of critical importance. In the healthcare sector in particular, government relations and compliance strategies (especially with respect to data and healthcare information) are integral to the viability of an emerging healthcare company and ensuring that it is attractive to potential investors.
Over the past year, we have seen private equity deals and potential acquisitions fall apart due to a target having significant gaps in its regulatory compliance practices, particularly in the areas of data protection and privacy law compliance. As with any startup, strong accounting systems and financial leadership are also critical to positioning the company for equity investors.
Do you anticipate that the current trends you have observed in healthcare M&A will continue in the medium- and long-terms? Are there any potential "known unknowns" that could derail the sector's rapid growth?
The rapid acceleration of the digitization of healthcare as a result of COVID-19 is just the beginning of the evolution facing our healthcare system. The opportunities in Canada for emerging healthcare technologies are seemingly endless. Canada is well positioned to develop these capabilities, products, and technologies locally, and to quickly expand and commercialize them internationally.
In addition to the continued exponential growth in the areas of virtual healthcare delivery, remote patient monitoring and diagnosis, and artificial intelligence-based healthcare technologies, I expect that we will also see an explosion in the areas of women-focused healthcare and mental health. Consistent with the past decade, I expect to continue to see the vertical integration in the healthcare space with manufacturers and medical device providers looking to secure distribution channels for their products and services (for example in the optometry and audiology spaces).
I also expect to continue to see the rise and emergence of multinational healthcare conglomerates (for example pharma companies) with a diverse set of portfolio companies spanning across health subsectors. In the face of proliferation of digital health technologies and new healthcare delivery mechanics, companies specializing in creating a seamless patient experience across healthcare providers, devices and distributors will likely become a key area of growth.
Do you have any other insights on helping clients navigate the healthcare M&A legal landscape post/during COVID?
When faced with multiple offers from potential investors, I encourage my clients to consider the strategic value of an investor aside from the monetary aspects of the offer. The relationships, partnerships and industry knowledge that an experienced healthcare investor brings to the table can be of enormous value outside of their potential cash contributions. As I mentioned before, building a strong management team with advisors skilled in the compliance, regulatory and financial operations of a client's industry are invaluable to the future growth prospects of an emerging healthcare technology company.
In addition to the internal advisory and management team, a skilled and strategic legal advisor with in-depth knowledge of the business and legal aspects of emerging healthcare technologies is also critical to help companies navigate the complex financing and legal considerations of building and commercializing their healthcare business.
***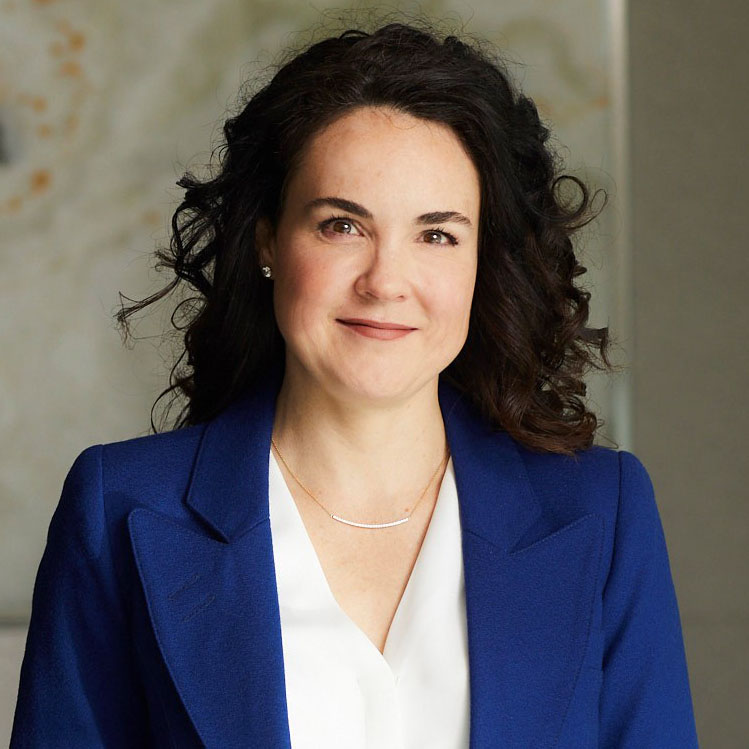 Danielle Shields is a partner at Aird & Berlis and a member of the firm's Corporate/Commercial and Health Law Groups. Dani advises clients across a variety of sectors, with an emphasis on private and public healthcare companies, regulated health professionals and consumer products companies as well as high-growth and emerging businesses. Her practice focuses on providing strategic advice and counsel with respect to M&A, private equity investments, divestitures, privacy, regulatory compliance, advertising, marketing and general corporate/commercial matters.
Having worked in-house for over ten years, Dani oversaw the legal affairs of several healthcare companies' Canadian operations, including portfolio companies in the retail, medical technologies, wholesale and distribution, regulated healthcare and software industries. Her unique perspective, together with her legal expertise, enables her to provide practical advice to position her clients for success. Dani enjoys serving as a valued resource and trusted legal business partner, and she is committed to building long-standing client relationships.