This article was prepared in collaboration with Cathy Qi of AIG Canada.
Representation and Warranty Insurance (RWI) is an increasingly important tool for managing transactional risk in technology sector M&A. This is a key component found in the acquisition agreement that is a focal point for negotiation between the parties, and its terms are critical to ensure the success of the transaction. The burgeoning Canadian tech sector is a M&A hotspot at present, with forecasts suggesting that this trend will only accelerate through the end of 2021 and beyond. To understand the impact of RWI on tech industry M&A, we asked Alethea Au of Stikeman Elliott to explain what exactly it is, how it is used, and how its importance is growing in this exciting space.
By way of background, it will help to begin with a synopsis of current M&A market conditions in Canada. As the pandemic continues, a new reality has emerged that often feels like a live version of Groundhog Day. But there is a silver lining for practitioners in the area of technology M&A: after some choppiness in the initial period of on-and-off lockdowns, the deal market soon stabilized and moved ahead at a steady pace through the remainder of 2020. This trend seems likely to continue in 2021, driven by factors such as:
Large amounts of private equity dry powder;
Growing activity from family offices;
Renewed M&A interest among corporate buyers; and
Ongoing uncertainty spurring additional exits, contributing to M&A activity.[1]

Representation and Warranty Insurance
Representation and warranty insurance (RWI) is now widely accepted as a useful tool for transactional risk management. Technology M&A is no exception. In our experience, insurers underwriting RWI in technology transactions tend to focus on a few key areas of risk, one of which is cybersecurity and privacy.
Correspondingly, a purchaser – typically the insured in a RWI policy – may also wish to focus on these same areas to help:
avoid exclusions and limitations from RWI coverage arising from a lack of adequate diligence in these areas and
determine the appropriate risk allocation between the purchaser and seller where such risks are likely to result in exclusions and limitations from RWI coverage.

Cybersecurity and privacy
It should be no surprise that cybersecurity and privacy top the list. RWI insurers expect robust due diligence on cyber and privacy matters for targets in all industries. For targets in the technology space, this area is almost always listed as an area of heightened scrutiny for RWI insurers – particularly if the target collects, stores, handles and otherwise processes confidential information (including personal information) and/or has material reliance on providers of Infrastructure-as-a-Service (IaaS) and/or Software-as-a-Service (SaaS).
Read more about the tech M&A and the industry's reliance on representation and warranty insurance.
***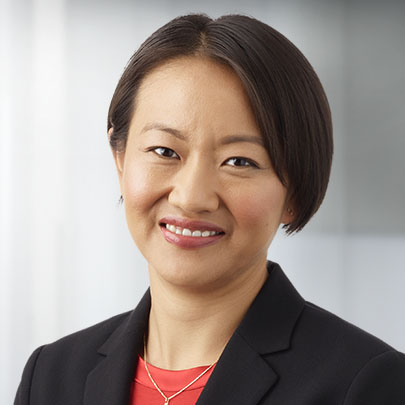 Alethea Au is a member of Stikeman Elliott's Mergers & Acquisitions group. She has expertise on a wide range of issues in the area of M&A (including a focus on technology companies). Alethea has counselled corporate and private equity clients across various industries in complex matters related to mergers and acquisitions in respect of structuring, risk mitigation, divestitures, minority and majority investments, use of representation and warranty insurance and related transactional and transitional issues.
She is also a member of the firm's Technology and Outsourcing group with expertise in areas of information technology, including technology exploitation (including development and commercialization) and e-commerce, licensing, joint ventures, business process outsourcings, general corporate commercial and corporate governance matters. Her experience extends across different industries including financial services, insurance, retail, telecommunications and the provision of software and related services.