When Canada became one of the first jurisdictions in the world to legalize cannabis for recreational use in the autumn of 2018, the federal government introduced a mandatory review of the legislation to be initiated in three years. The issues at play during this critical examination of the Cannabis Act and its impact on the country are critical. The federal government has health and safety concerns while stakeholders in the cannabis industry hope for an easing of regulations, the opportunity to offer more products to consumers, and a more efficient market. As the review gets underway this fall, we asked four attorneys from Dentons – Eric Foster, Stuart Ruffolo, Emeleigh Moulton, and Kimberly Burns – to give us their insights on the Cannabis Act at 3 years old, and what changes it faces in light of industry pressure points and federal government priorities.
What have been some of the most important effects – both anticipated and unintended – that resulted from the Cannabis Act's enaction three years ago?
Canada ushered in a new era of federally legal adult-use cannabis with the coming into force of the Cannabis Act (Canada) (the "Act") on October 17, 2018. As only the second country to legalize recreational cannabis (after Uruguay), the Act established a comprehensive legal and regulatory framework for controlling the production, distribution, sale and possession of cannabis in Canada.
The Act had the immediate effect of creating a new, albeit highly regulated, industry which has captured the imaginations of Canadians across the country. However, the effects of the Act were felt long before the coming into force of the Act. For example, in the years leading up to the legalization of adult-use cannabis there was a rapid proliferation of companies applying for and being granted licenses to cultivate, process and sell cannabis. These companies were making headlines on a daily basis as a result of high-profile financing and going public activities, accompanied by significant price volatility. Moreover, the Act only sought to regulate the production and sale of cannabis at the federal level and each province and territory was responsible for determining the regulations for the distribution of cannabis in their particular jurisdiction. This led to a period of significant confusion and uncertainty as each province and territory established a bespoke regulatory framework. Many industry stakeholders and lawyers shudder at the memories of Ontario cannabis retail lottery!
Although the federal legalization of cannabis in Canada, by many accounts, has been successful, industry stakeholders still face many of the headwinds that are typical in heavily regulated industries. The first opportunity to make meaningful changes to Canada's cannabis regulatory regime commenced in October 2021, after several years of rapid industry maturation. The recommendations coming from the Minister's review must be tabled in Parliament within 18 months of the initiation of the review (i.e., no later than April 17, 2023). Accordingly, there is significant industry anticipation that amendments will be made to the Act that will take into account many of the lessons learned following a three year period of rapid industry maturation.
What are some of the complaints that the cannabis industry has with the existing legislation? What changes would they like to see made?
Cannabis industry stakeholders have identified may perceived issues with the existing legislation. While opinions will vary significantly based on a stakeholder's particular role in the industry (i.e., cultivation, resale, medical, etc.) there are several concerns that are consistently raised by a broad spectrum of industry participants. These issues include:
lack of defined service standards and timelines within the industry;
variability in lab testing results due to lack of standardized lab testing procedures;
extreme cost impact and administrative burden of the excise stamp regime;
regulatory burdens of the promotional provisions of the Act;
inconsistent retailer requirements across Canadian jurisdictions;
the need to support cultivators and retailers who want to transition from the legacy (i.e., illicit) market to the regulated market;
increasing environmental sustainability by establishing incentives for the use of sustainable and recyclable packaging; and
improving the accessibility and quality of medical cannabis in response to an increased demand for recreational cannabis.
Although some of the concerns noted above cannot be directly addressed through amendments to the Act, stakeholders have identified the following key changes that could be made to the Act to help the industry continue to grow, while preserving the federal government's health and safety objective:
A. The amendment of certain restrictions on marketing and promotion that prevent the brand development and preclude cannabis companies from better educating Canadians about cannabis products.
The marketing and promotional restrictions of the Act and the regulations relating to packaging of cannabis products are overly restrictive and prevent cannabis companies from developing a distinct brand and engaging with their consumers and patients. As a result, most products appear bland, indistinctive, and unappealing to consumers who ultimately decide to not engage with those products and turn to the illicit market. Amending and relaxing certain marketing, promotional and packaging restrictions will allow the regulated market to better engage with their consumers and build a distinct brand. Industry stakeholders believe it is essential that cannabis companies have reasonable freedom of choice with respect to how they want to promote and design their products, as is the case in almost every other consumer packaged goods industry.
B. Increasing the limit amount of THC in edibles and other concentrated cannabis products.
The current THC limit of concentrated cannabis products set out by the Act and regulations thereunder is significantly below the desired dose for certain recreational and medicinal users. For more experienced consumers or those dealing with chronic pain and other medical needs, the limit is low and can even be below a prescribed dose. Achieving the desired dose can often require purchasing an increased number of products, which becomes unaffordable. Producers also suffer from this limit as they are required to produce several times more product, leading to increased packaging costs and the use of single-use plastics.
C. Implementing legislative timelines to provide clear, defined service standards.
As there are currently no defined service standards and timelines under the Act. This has resulted in severe business and economic impacts on many industry participants, and continues to prevent their ability to get products to market or implement operational efficiencies in a timely manner. Clearer service standards should be defined for the licence application process, for transactions that require Health Canada approval (such as licence transfers) and for approvals in respect of the import and export of cannabis product.
D. Implementing standardized lab testing to improve product consistency.
There is a lack of consistency in validation procedures among analytical testing labs and in delivering lab-testing results. Currently, there is no set industry standard set out under the Act or in the Cannabis Regulations. Instead, each testing laboratory is responsible for developing its own standards. In addition, cannabinoid information on cannabis labels is not consistent across different classes of cannabis (i.e., labelling requirements for concentration vs. quantity of THC and CBD), making it difficult for consumers to understand the comparability of products from two different classes of cannabis. Industry stakeholder believe there should be a standardized form of analysis, validation procedures and proficiency testing programs, as well as an enhanced framework regarding labelling requirements across different cannabis classes.
E. Developing a national excise stamp.
Government issued stamps (excise stamps) confirm that the producer has paid the federal excise tax to the Canada Revenue Agency and allows consumers to confirm that the cannabis product they are purchasing has been legally produced. The current excise stamp regime (under the Excise Act) requires these stamps to be applied manually and each time the product enters a new jurisdiction (replacing any existing stamp). This requirement is in addition to the excise tax that producers have paid, which already accounts for up to approximately 30-35% of the selling price of the product. The current excise stamp process is inefficient and creates both an administrative and economic burden to producers, especially for those companies that sell their products across Canada. A national excise stamp would meaningfully reduce this burden.
F. Reducing the sixty-day listing process to bring new products to market to thirty-days.
A licence holder must provide the Minister with a written notice at least sixty days before making a new cannabis product available for sale. There is also no requirement for Health Canada under the Act to respond, which means companies may not even receive comments in respect of their product. As a result, the listing process has become inefficient and considerably expensive for producers while they must wait sixty days to often receive no formal reply. Reducing the listing process to thirty days and including a requirement that Health Canada must advise producers of any comments or issues within that timeframe would have a material beneficial impact on producers, especially for "craft producers".
There have been campaigns for certain substances that are currently regulated by the Act – such as CBD – to be excluded from its purview or more loosely controlled. What would that mean for the cannabis industry and for consumers?
Currently, CBD is regulated in the same manner under the Act as THC, since both CBD and THC (and other non psychoactive cannabinoids) fall within the definition of "cannabis". Practically speaking, this means that CBD products can only be produced by licensed cannabis producers and can only be sold by licensed cannabis retailers. The potential impact of loosening the regulations on the production and distribution of CBD products would depend on how Canada ultimately decides to regulate the substance.
In Canada, hemp is regulated by the Industrial Hemp Regulations (the "IHRs") under the Act. The IHRs govern the production and sale of hemp and hemp derivatives. Accordingly, the federal government could choose to loosen regulations on hemp-derived CBD by excluding hemp-derived CBD from the definition of "cannabis" in the Act and permitting the processing of the flowering heads, leaves and branches of the hemp plant. This approach would be consistent with the regulatory regime in the United States (where cannabis remains federally illegal). With this type of change, the production of hemp would continue to be regulated as it is today under the IHRs and claims about the beneficial effects of CBD on certain diseases and health conditions would continue to be regulated by Canada's Food and Drugs Act. However, the act of processing the hemp to extract the CBD and the ultimate sale of CBD products would not be limited to licensed cannabis producers and retailers.
A change in the regulation of CBD could lead to the establishment of an entirely new market in Canada, where CBD products would become widely available and accessible by consumers in virtually any physical or online retail establishment. While CBD product market share would no longer be concentrated with traditionally licensed cannabis producers and retailers, the CBD market itself could grow significantly as a result of increased distribution channels and accessibility, similar to what has happened in the United States over the last several years.
If existing cannabis regulations are loosened, what products and revenues streams will be the next targets for the industry?
The cannabis infused consumables industry is still in its infancy and currently faces a number of regulatory barriers, including possession limits and restrictions on the potency of products. As a result, cannabis infused consumables have become costly, suppressing consumers' interest in purchasing these cannabis products from the legal market and having a chilling effect on cannabis companies' interest from producing or selling this segment of cannabis products.
However, despite these barriers, we believe that the demand for and sale of cannabis infused consumables will grow as regulations ease, the awareness of the benefits of cannabis becomes more widespread, the popularity of CBD surges, and societal acceptance of cannabis escalates.
Cannabis infused beverages, in particular, have gained some popularity among adult customers for recreational use. Not only do cannabis beverages offer the traditional effects of cannabis to consumers, they are also a healthier alternative to the consumption of THC and CBD compared to other cannabis infused consumables, such as baked goods and confections. Consequently, cannabis infused beverages have become a key competitor in the alcoholic beverages market given their ability to replicate an intoxicating effect.
Additionally, there is significant industry demand to permit the operation of cannabis lounges which would operate in a manner similar to a local bar or coffee shop while providing a safe environment for the public to use and enjoy cannabis products. As regulations loosen, we expect there will be increased consumer demand for cannabis consumption lounges and which will further help legitimize the use of the cannabis and social acceptance thereof.
One of the main complaints over the present state of the cannabis industry is that it is predominantly owned and operated by white men. Does the federal government or its provincial counterparts have the ability to introduce more equity into this sector?
Last year the Centre on Drug Policy Evaluation published a brief examining race and gender of executives and directors at 222 businesses, including 185 licenced producers, in Canada's legal cannabis industry. The project found 14% of examined leadership positions were occupied by women and 16% by non-white persons, including both director and executive roles. This figure is underwhelming, for example, when compared to 23.4% of board seats held by women among all TSX-listed companies and 33.2% of board seats held by women among S&P/TSX 60 companies.
Unfortunately, it remains significantly easier to identify this disparity than to change it. The gender diversity disclosure requirements introduced by the Canadian Securities Administrators (the CSA) in 2014 for reporting issuers, and the race, disability, and gender diversity disclosure requirements introduced in 2020 for Canadian federally incorporated companies have not driven increased rates of change to diversity on boards or in executive positions. A study released in April 2021 by the Conference Board of Canada concluded that "there is no compelling evidence" the CSA's 2014 disclosure requirements accelerated the rate of entry of women to corporate boards. We do not expect any level of government to introduce diversity initiatives specifically for the cannabis industry in the near future. Appetite for formal diversity quotas, a policy adopted in some form by 27 of 36 OECD countries with measurable results increasing diversity, has not gained much traction in Canada.
A potentially palatable tool to increase diversity in the cannabis industry is to follow the examples of certain U.S. states such as California, Massachusetts, and Illinois, and create a social equity program ("SEP") that eases entry into the cannabis industry for members of disadvantaged groups. Taking Massachusetts for example, individuals who meet the requirements of that state's Cannabis Control Commission's SEP benefit from waived application fees for licensing, expedited licence review, free technical assistance and training, exclusive access periods for resale and delivery licence-types, and more. While such a program may have a limited impact on the many established companies in the Canadian cannabis market and it may not prevent the loss of diversity as a business scale, it is a less controversial mechanism that government could adopt to begin to address diversity issues.
What are the potential outcomes of the statutory review? Do you anticipate that any changes will be made to the Cannabis Act, or do you believe the government will largely stand pat?
Cannabis sector stakeholders have big expectations for the federal government's review. While we expect that certain amendments will be proposed to address the multitude of concerns with the current legislation, we are not anticipating sweeping changes to the regulatory framework. While efforts have been made to encourage the federal government to approach cannabis regulation with at least some focus on an economic mandate, the federal government has given primary responsibility for the Act to Health Canada. Accordingly, the federal government will likely continue to prioritize health and safety objectives and take a measured and cautious approach to the loosening of certain provisions as the industry continues to mature.
Public advocacy and education will continue to play an important role in the process, particularly with respect to any proposed amendments to the marketing and promotion regime and the limits on cannabinoid content. Ultimately, cannabis industry stakeholders will need to patient and appreciate that cannabis legislation is likely to evolve over the course of many years as the industry matures and plays an increasingly important role in the Canadian economy.
The authors would like to thank Conner Wylie, articling student at Dentons' Vancouver office, for his valuable research and contributions to the article.
***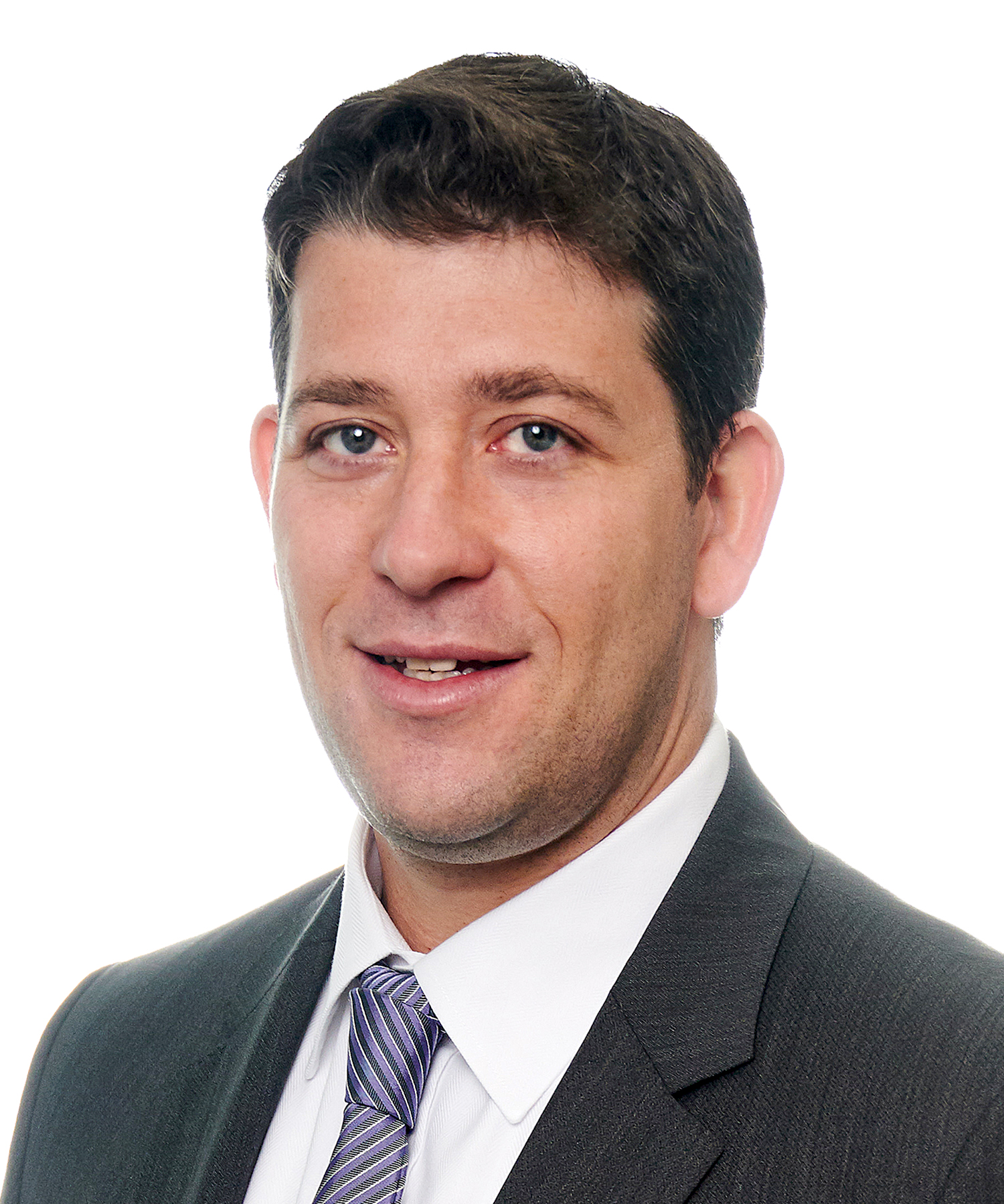 Eric Foster is a partner in Dentons' Toronto office and his practice focuses on corporate finance, mergers and acquisitions (public and private), regulatory compliance, cannabis law and emerging companies. He is also the head of Dentons' Canadian cannabis practice and is recognized as one of Canada's leading cannabis lawyers.
Eric routinely acts as counsel to both public and private issuers and securities dealers, with a particular focus on the cannabis, mining, life sciences, real estate and technology sectors. He has acted on several of the largest and most well-publicized transactions in the cannabis industry and has experience with complex commercial agreements for cannabis industry participants including cannabis licensing, royalty, supply, consulting and celebrity partnership agreements.
***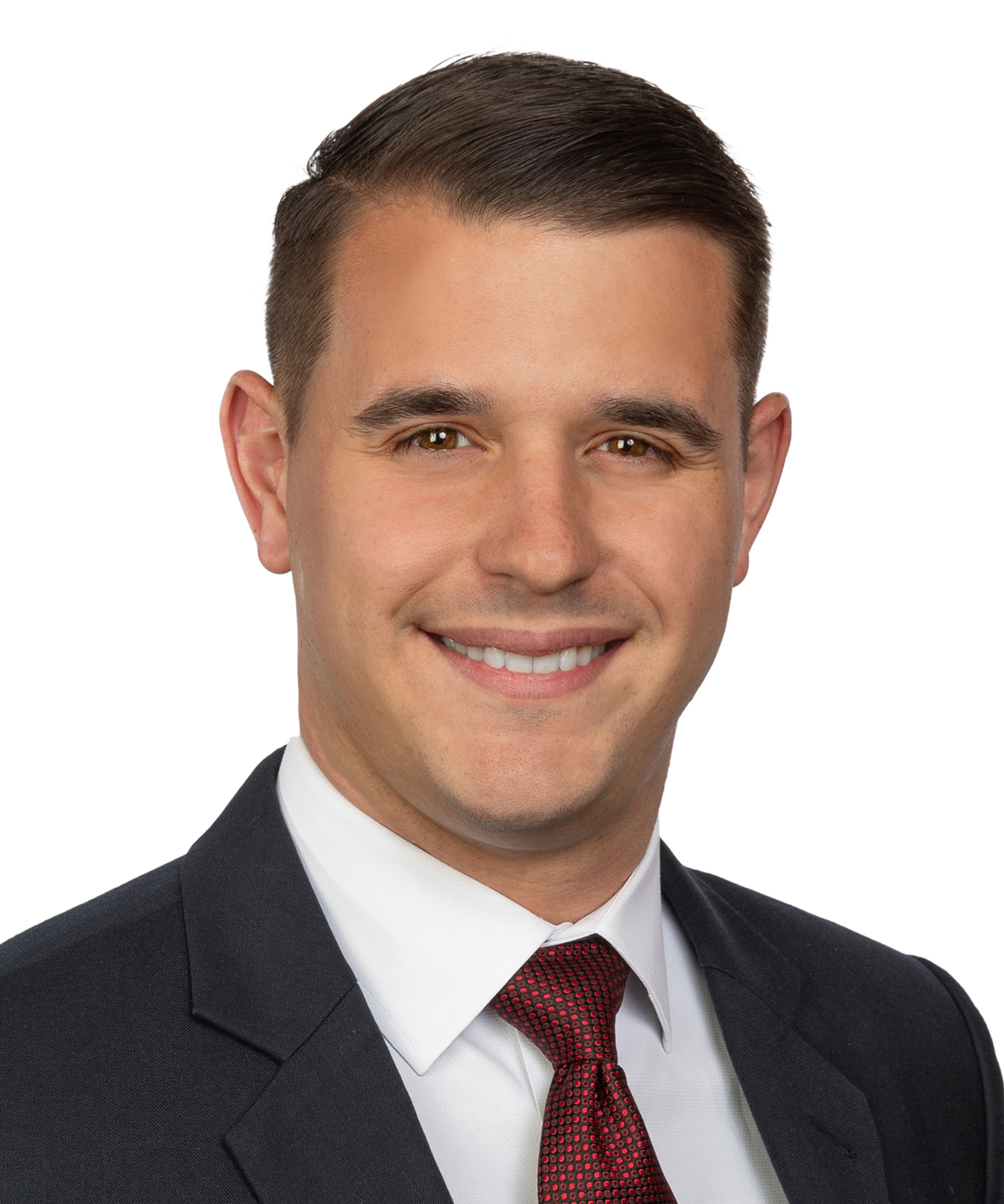 Stuart Ruffolo is an associate in Dentons' Corporate group. His practice focuses on securities and corporate finance, mergers and acquisitions, general corporate and commercial matters, as well as venture technology and emerging growth companies. He has extensive experience with cannabis industry regulatory law and has experience across a wide-range of industry sectors including cannabis, healthcare, life sciences, technology, financial services, private equity, mining and energy.
Stuart advises on a variety of private and public transactions, including acquisitions, IPOs, secondary offerings, private placements and other forms of equity and debt financing. He acts for both public and private issuers and securities dealers and has advised companies listed on all major Canadian stock exchanges.
Stuart also provides advice on public company disclosure, corporate governance, takeovers, corporate structuring, cross-border transactions and on both complex and routine commercial agreements.
***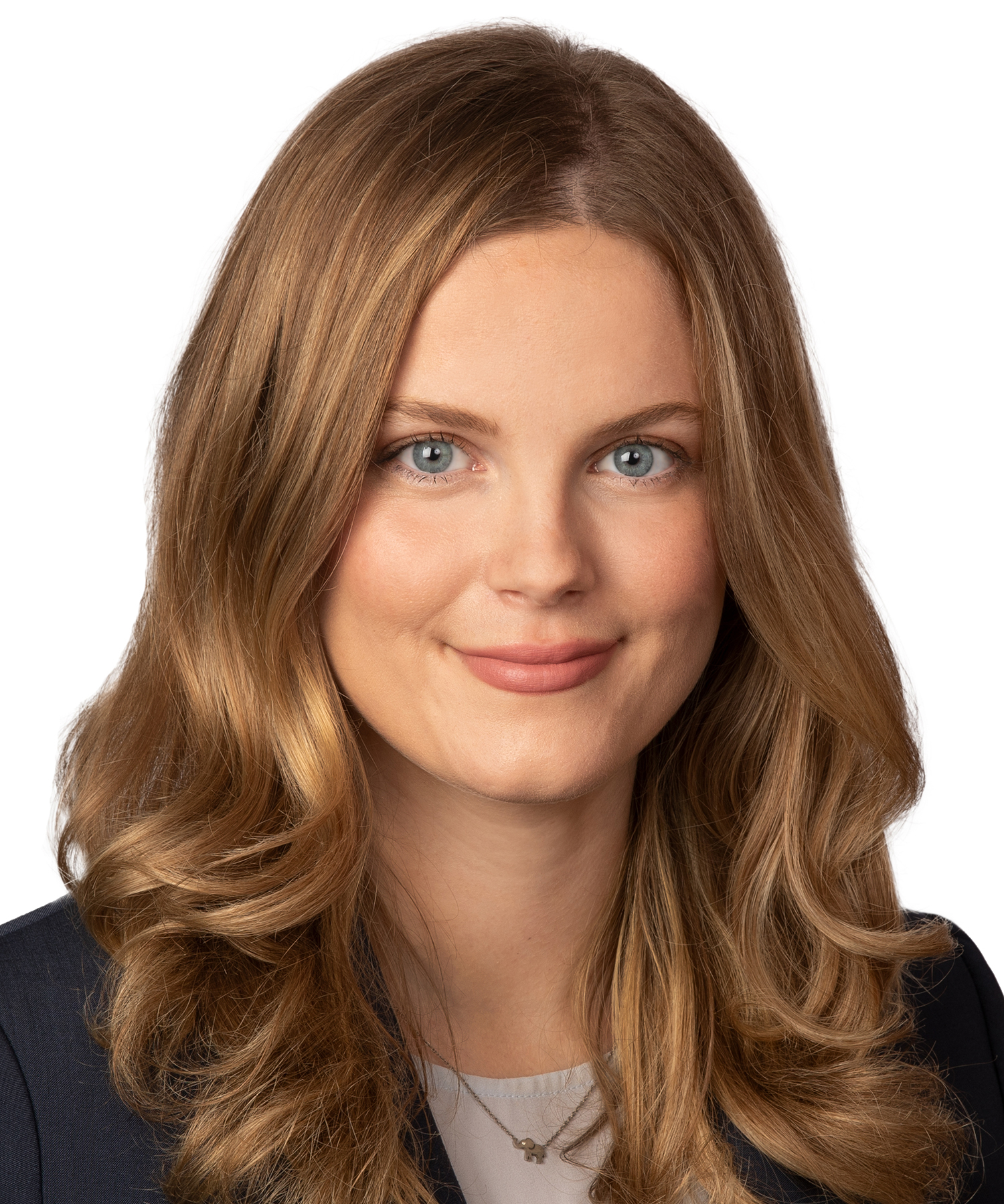 Emeleigh Moulton (She/Her/Hers) is an associate in Dentons' Toronto office and a member of the Corporate group. Her practice focuses on securities, mergers & acquisitions, corporate finance, and general corporate and commercial matters. Emeleigh advises and has experience working with clients in various industries including cannabis, technology, healthcare, insurance, mining, and energy.
***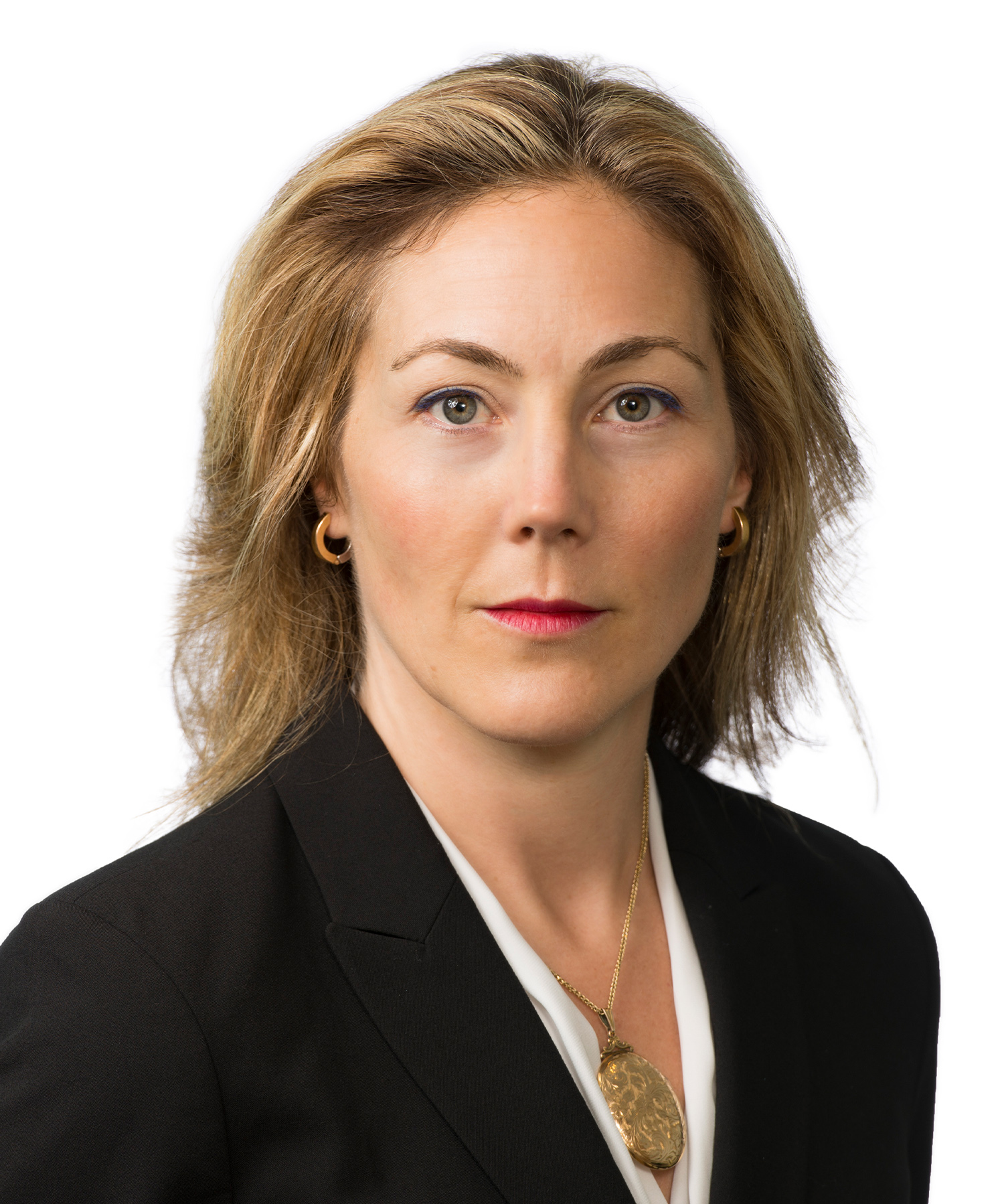 Kimberly Burns is a Partner in Dentons' Vancouver office and is a member of the firm's Corporate group. Kimberly's deal team is at the forefront of new developments related to Canada's provincial and national industry for cannabis and psychedelics, and she is one of the country's most seasoned legal advisors to global cannabis companies seeking guidance on public and private strategic acquisitions and regulatory matters.
Her clients range from large public cannabis companies to private targeted industry players, and from regulated licensed producers to non-plant touching intellectual property aggregators. Kimberly has extensive experience advising clients on public and private mergers and acquisitions, commercial agreements, corporate governance, international structuring, and partnering agreements.