On July 1, 2021, global firm Clyde & Co merged with Vancouver construction, insurance, and professional disputes-oriented firm SHK Law Corporation. This marked the first expansion of the firm into the BC market, and provides an intriguing case study into the diplomacy, logistics, and decision-making that goes into a law-firm merger. We asked Craig Wallace, the managing partner of the firm's Vancouver office and senior partner Don Smith for their perspectives into the whole process from the prelude to the present day.
Agreeing to a merger of law firms – and to be subsumed into a global entity like Clyde & Co – is not the easiest decision to make. Before we agreed, there were several decisions that we had to make before we were comfortable with making our choice. In our case, the first step was to determine how the decision should be made. We concluded that we did not want to merge over the objection of the existing partners of the firm, so we determined that all partners had to be in favour of the merger. Obviously, the motivations and goals of partners will vary, and it was therefore a lengthy process to evaluate the merger so that each partner was satisfied that it was advantageous.
Coupled with that, it was critical for us to understand what level of autonomy our office would retain. A key question was how our core philosophies as legal practitioners aligned with Clyde & Co's other Canadian offices together with the firm's overall global approach. This could only be done after many conversations with those other offices and our future partners.
Merged Not Submerged
As with any transaction, there are pros and cons that both parties must grapple with. The major disadvantage to a merger is, of course, conflicts. By merging our local boutique firm with an international one, we had to deal with a number of competing interests and necessarily had to evaluate the chance that these ongoing tensions could prevent growth. In the end, any move of this type is a leap of faith. One has to believe that the benefits in terms of access to international markets, the pooling of resources, and the elevation of the firm's profile will outweigh the downside of any conflicts.
Another concern going into a merger of this scope is the spectre of the administrative hurdles noted above. As part of the risk assessment, it is a must that the benefits of the agreement – namely, the opportunity to leverage the scope of the global firm – greatly outweigh these obstacles. Contrary to the idea that the quality of services and knowledge could be lost or diluted by being subsumed into a larger, more globally-oriented firm, we would suggest that not only can this expertise be maintained, but it also presents an opportunity to expand on that prowess and open the practice to numerous related areas.
Leadership, Management, and Integration
Connecting our boutique firm with a global firm has been overwhelmingly positive from the perspective of our junior lawyers and employees. The access to resources to assist associates with the development of their careers has been greatly enhanced. Furthermore, the opportunity to work with lawyers in other offices and to network with them at firm events has been a huge benefit for them. Similarly, a stronger and deeper resource pool has proven to be a great advantage for our support staff.
The main reason that we feel we were able to reap the benefits without suffering from too many impediments is down to communication. The single key priority when going through a process like this – especially when integrating teams – is communicating with everyone in the firm as soon as possible. This should happen as soon as the due diligence steps have been taken and should address why a merger makes sense and what positive impact it will bring to all team members. If that communication is improperly handled or unduly delayed, it can certainly impact retention of team members. You have to be as honest and open as the business parameters of the merger details allow.
Adaptation and Accommodation
A merger probably has a greater effect on junior lawyers than on more senior practitioners who have established practices. Although there are opportunities for senior lawyers to thrive through the connections made via a merger, the potential impact on a young career is probably greater because it is a less well-established and has more years to run. Similarly, it may be easier for younger lawyers to alter the trajectory of their careers to take advantage of the opportunities presented by the merger.
While adaptation is a necessary consequence of any significant change, lawyers should be well prepared for it: in every transition through one's practice and in every file some element of adjustment is required. Despite the upheaval of the merger process, from our point of view there has been no undue burden on our practitioners that is worth singling out. Indeed, as mentioned, one of the most significant outcomes of the merger is the opportunity to broaden practice areas, deepen knowledge bases and expand expertise. Any opportunity costs are far outweighed by the gains available to those willing to grasp them.
Looking Back
We have received an overwhelmingly positive reaction from our clients in the aftermath of the merger, and similarly, the reaction of the new firm's clients to its expanding reach and expertise was also encouraging. There has been virtually no downside from the perspective of client relations and our reputation in our areas of expertise. We believe this is because if the merger is properly managed and communicated, clients will not be concerned because they are ultimately dealing with individuals performing the same work. If anything, this gives the client further comfort with additional resources to draw upon as matters dictate.
However, it must be admittedly that not everything with the merger went as smoothly as we might have hoped. We did not anticipate the number of IT problems associated with the merging of electronic platforms. Merging during a pandemic definitely exacerbated this, because having people unable to travel to assist our staff definitely dragged things out. It was two or three months before our systems really started to move again.
While we did anticipate some issues with the consolidation of the electronic platforms, we did not foresee that there would be a slightly longer lag-time in addressing these technical issues. While no-one should expect seamlessness in a transition such as this, a major lesson that we have learned is to be prepared for a few bumps in the road and to be flexible in how these are resolved. These issues are inevitable and you simply need to remind yourself that you did the due diligence in the first instance and there was a reason why this path was chosen. Trust your instinct and move forward.
If the opportunity presents, take the time to do a proper investigation in the first instance, meet with as many people as possible, and satisfy yourself that there is a profound symmetry in approach. Do the work up front and the rest will fall into place.
***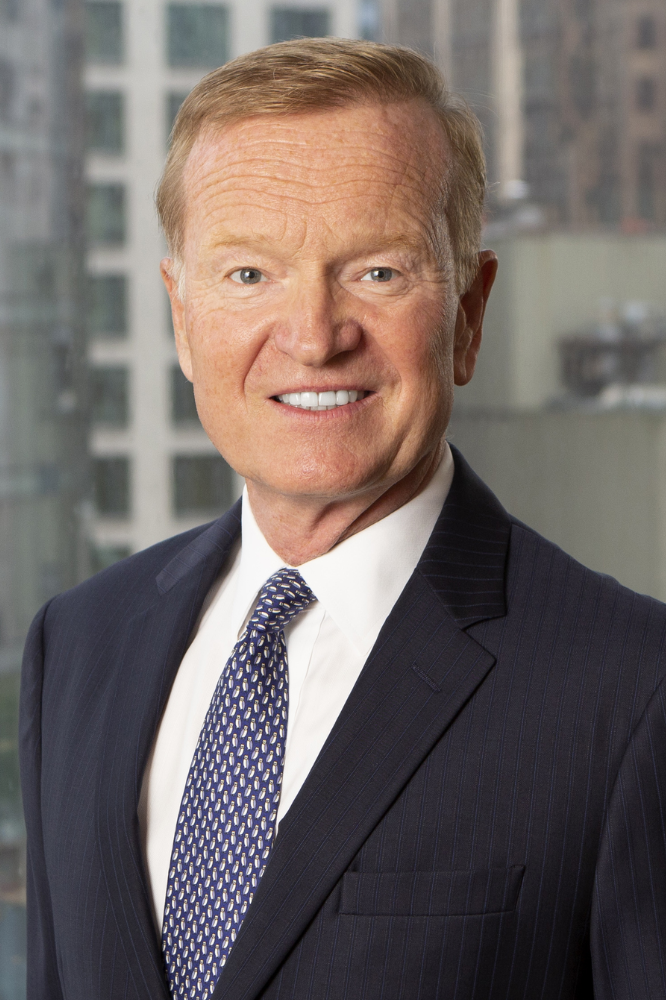 Craig Wallace is the office managing partner of Clyde & Co in Vancouver. With over 35 years of experience, Craig's practice is focused on commercial, construction, professional liability and insurance, which sees him acting as counsel for design professionals, construction managers, owners, contractors and their insurers in all manner of disputes.
Craig's background as a Professional Engineer enables him to provide knowledgeable and cost-effective representation to these parties in complex technical cases. His broad commercial litigation practice includes cases involving bonding, builders liens, product liability, directors' and officers' liability and shareholder disputes. Craig also frequently represents insurers in coverage disputes.
Craig is a regular lecturer on the legal aspects of construction and the design professions at seminars for the construction industry, the design professions and professional associations. He is also an adjunct professor in the Civil Engineering Department at the University of British Columbia, where he teaches a course on law for engineers and geoscientists.
***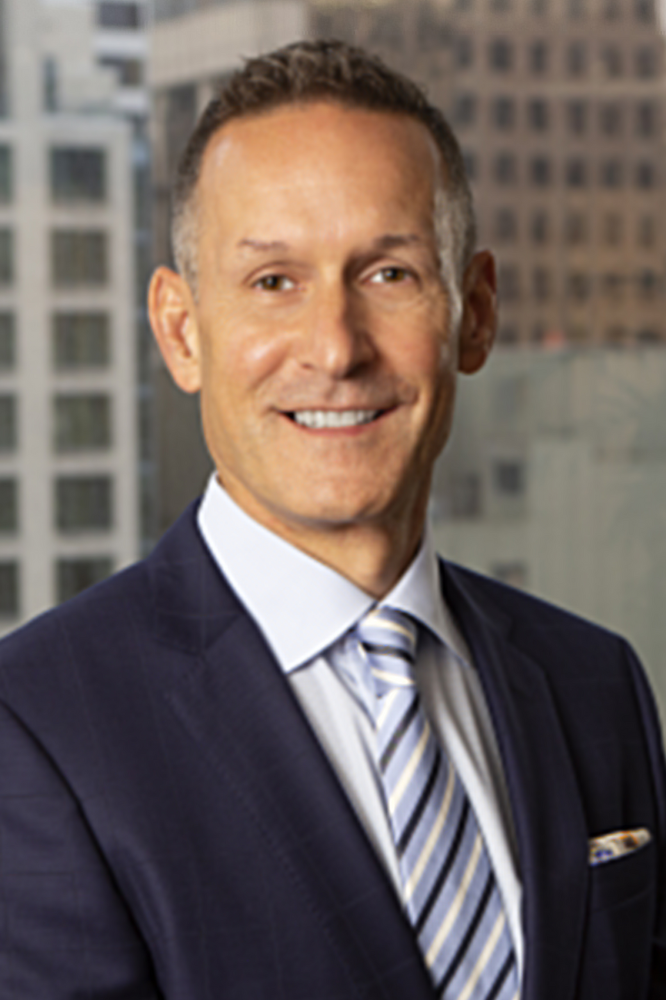 Don Smith is a partner at Clyde & Co. Don's litigation and dispute resolution practice is concentrated on construction claims, directors' and officers' liability, defence of municipalities, product liability, and defence for property and liability insurers in complex multi-party claims.
Don routinely acts for construction design professionals; his construction practice includes negotiation and drafting of various types of construction documents on behalf of owners and general contractors as well as dispute resolution and litigation involving tendering, procurement and builders liens.
Don also acts as insurance coverage counsel. He is a trusted advisor in the industry, regularly providing opinions on the interpretation of policy wording with practical and clear recommendations.