For decades, the subject of sports betting has been a taboo across North America's major sports leagues. Widely banned in the United States, it has been severely curtailed in Canada to the frustration of many bettors and gamblers. However, recent years have seen a sea-change in the attitudes that both sporting associations and government legislations had long held towards the practice. Instead of a threat to sporting integrity it is seen as a revenue stream, and its potential perils have been outstripped by the tantalizing possibilities of greater engagement between fans and their teams. As a result, Canada has now legalized single-event sports gambling nationwide and Ontario has created the country's first private market for online betting. We asked Cameron MacDonald and Galen Flaherty of Borden Ladner Gervais LLP to explain to us how iGaming and the new betting market will operate, and what Ontario's moves will mean for sports bettors nationwide.
How has legislation over the past year paved the way for the introduction of online gaming and fewer restrictions on internet gambling?
Although Canadians have been able to place sports wagers through their provincial lottery corporations for decades, the language of the Criminal Code has restricted those wagers to "parlay" bets. A parlay bet requires a bettor to make at least two wagers at the same time and tie the results of those bets together. In other words, if both bets win, the bettor wins; if either bet loses, the bettor loses. The Criminal Code's requirement for Canadian bettors to parlay their wagers has severely hampered consumer choice. For example, Canadians looking to simply wager on the winner of the Saturday night hockey game were unable to do so unless they tied that wager to the result of an additional bet. As a result, bettors turned to the so-called "grey market" to place their bets, where single-event sports wagering has been common — though unregulated — for decades.
Fortunately, the long-standing prohibition against single-event sports wagering in Canada was recently lifted with the passage of Bill C-218, which contained amendments to the Criminal Code and was declared into force on August 27, 2021. Prior to Bill C-218, the Criminal Code had prohibited "bookmaking, pool selling or the making or recording of bets … on any race or fight, or on a single event or athletic contest" [emphasis added]. Bill C-218 removed this prohibition against wagers on a single event or athletic contest, decriminalizing single-event sports wagering across Canada.
The importance of Bill C-218 cannot be overstated. It represents an unprecedented expansion of choice for Canadian bettors and places regulated Canadian gaming operators in a far more competitive position relative to their grey market counterparts.
The passage of Bill C-218 has been vital to the development of Ontario's new iGaming market. On April 4, 2022, Ontario became the first province to run a private market for online betting, with predictions that it will be one of the biggest gaming markets in North America. The success of this market would have been dramatically curtailed had prospective internet gaming operators only been able to offer parlay bets to Ontarians. Instead, in addition to digital casino products, operators will be able to offer a wide array of single event wagers, including in-game wagers, bets on fantasy sports, eSports and novelty events — thereby maximizing consumer choice and creating a competitive advantage over the grey market.
What is the impetus behind this legalization push, and why is it happening now? Is this part of a wider pattern of North American markets permitting more gambling and gaming activities, or is there another motive? What benchmarks will the province be looking for when trying to assess whether or not its initiative has been a success?
The decriminalization of single-event sports betting and the launch of Ontario's new iGaming market have almost certainly been propelled by the rapid expansion of sports betting across the United States. The immense popularity of regulated sports wagering in the U.S. has increased pressure on Canadian legislators and regulators to modernize Canadian gaming laws and expand our domestic internet gaming markets.
In May 2018, the U.S. Supreme Court declared the Professional and Amateur Sports Protection Act (PASPA), a federal law prohibiting states from authorizing sports gambling, unconstitutional. In effect, the PASPA decision cleared the way for each state to legalize and regulate sports gambling and, as a corollary, expand the selection of internet gaming products offered to citizens.
Since 2018, dozens of states have legalized sports wagering, giving rise to a multi-billion dollar industry. As reported by Bloomberg, in June 2018 the aggregate amount wagered by U.S. sports gamblers was US$310 million a month. As of October 2021, this number had increased 20-fold to US$7 billion a month. When the New York State Gaming Commission approved four sports-betting companies (Draft Kings Inc., FanDuel, Caesars Sportsbook and Rush Street Interactive Inc.) to start accepting mobile and online wagers in New York as of Jan. 8, 2022, the Toronto Star reports that 6.8 million wagers were placed in the first 12 hours; by the end of the weekend, over 17 million individual bets had been accepted.
For Ontario, the success of the New York and Michigan sports wagering markets is of particular importance, given the close proximity of many Ontario casinos to the U.S. border. Further, the staggering numbers demonstrate the vast amounts of tax revenue that can be generated by an expanded and regulated internet gaming market.
The Government of Ontario has clearly recognized this economic potential with its competitive and responsible model for expanding internet gaming in Ontario. Ontario's open licensing model does not cap the number of internet gaming operators permitted to register with the Alcohol and Gaming Commission of Ontario (AGCO). This is a first-of-its-kind model in North America. States such as New York and Michigan rely on a "tethered" model, where each online sports book must partner with a land-based gaming operator. The success of Ontario's new iGaming market relies on this open-ended licensing model, which should attract and register more internet gaming operators than other comparable North American jurisdictions. Thus far, the results have been promising, as the AGCO has confirmed that at least thirty prospective operators have applied for registration.
How do you anticipate Ontario's actions will influence the rest of Canada?
Although Ontario's approach to internet gaming is the most ambitious to date, recently several other provinces have taken steps to expand their own regulated internet gaming markets. In Saskatchewan, the Federation of Sovereign Indigenous Nations and the province signed a Gaming Framework Agreement to make the Saskatchewan Indian Gaming Authority (SIGA) the provincial operator of online gambling. SIGA will determine who the service provider for the new platform will be by a request for proposal process, with the expectation that Saskatchewan residents will be able to play casino games and bet on sports via their phones, tablets and computers in 2022.
In Alberta, Alberta Gaming, Liquor & Cannabis (AGLC) announced on Dec. 10, 2021, that it is welcoming bids via the Alberta Purchasing Connection from prospective vendors wishing to enter the province's sports betting market. The AGLC has issued a request for proposals for two operators to provide retail and online sports betting options with mobile extensions, in hopes that such products will be available to consumers by the end of 2022.
Ultimately, the success of Ontario's new iGaming market will be closely monitored by other provinces as they re-examine their internet gaming models to best capitalize on growing demand.
What are some of the concerns that have been raised about this push towards iGaming? What is the potential fallout from iGaming legalization on these groups and businesses?
Although the launch of Ontario's market was met with much enthusiasm across the industry, some land-based operators and First Nations communities have expressed concerns regarding the new market's broader economic impact and a lack of accommodation of interests.
At least one existing land-based operator has publicly vocalized concerns that the new iGaming market will lead to substantial losses in profits and jobs at brick-and-mortar casinos across the province. Not all land-based operators share this opinion, however, with critics arguing that a more open market for online gaming will actually benefit existing land-based operators by prompting job creation in the technology and innovation sectors. Many are of the view that this new iGaming market in Ontario will serve as the rising tide to help lift all ships in this sector.
Separately, several First Nations communities have argued that Ontario took a unilateral approach in interpreting the conduct and manage provisions of the Criminal Code when establishing iGaming Ontario. Such concerns have led the Shawanaga First Nation to announce its support for the creation of an independent First Nations gaming authority to operate within the province of Ontario.
The creation of such a gaming authority would not be unprecedented. The Mohawk Territory of Kahnawake has independently operated the Kahnawake Gaming Commission (KGC) since 1997. Prospective domestic and international operators view licences issued by KGC as a viable way to offer certain gaming products to Canadians, with global gaming powerhouse Entain's recent C$300-million acquisition of Deis Ltd. offering proof. Deis owns Sports Interaction, a sportsbook wholly owned by the Mohawk Council of Kahnawake and regulated and licensed by the KGC.
Recent statements made by representatives of the KGC indicate that there are ongoing discussions with the government of Ontario regarding KGC being officially recognized as a valid licensing jurisdiction in Canada. It appears that the advent of Ontario's new iGaming market may serve as a catalyst for federal and provincial governments to explicitly address the jurisdictional authority of the KGC and any new independent First Nations gaming authorities.
What steps do prospective operators and suppliers need to complete to enter the new iGaming market?
All prospective operators and gaming-related suppliers will be required to register with the AGCO to participate in Ontario's new iGaming market. Registration is not required for non-gaming related suppliers, which includes suppliers not directly related to the playing of a lottery scheme or the operation of a gaming site.
The AGCO published its iGaming operator application guide in August 2021, followed by its iGaming supplier application guide in September of that year. These guides include a detailed list of the information and supporting documentation applicants must submit for the AGCO to process their registration applications. Among other things, applicants will need to be aware of:
i) disclosure obligations, including entity-level disclosure and governing documents;
ii) potential investigation costs incurred during government background checks; and
iii) the expectation that prospective operators and suppliers cease all unregulated online gaming activity in order to participate in the new iGaming market.
In order to be fully registered, operators will also need to enter into an operating agreement with iGaming Ontario, the new conduct and manage entity for internet gaming that is a subsidiary of the AGCO.
To become an operator, an applicant must pay a non-refundable regulatory fee of C$100,000 annually per gaming site. The initial fee is payable at the time of application. Applicants may select a one-year or two-year term, with fees corresponding with the term selected. Prior to processing, applicants may be required to pay any reasonable costs associated with AGCO's investigation into their application, if required. This amount would be in addition to the regulatory fee.
A gaming-related supplier may be required to pay a regulatory fee ranging from C$3,000 to C$15,000, depending on how the AGCO classifies the supplier.
How can businesses looking to enter this market maximize their reach and differentiate themselves from their competitors? Are there lessons to be learned from the opening of Ontario's cannabis retail market?
When Ontario's retail cannabis market opened, retailers were effectively starting from square one from a branding perspective. The opening of the retail cannabis market led to the overnight creation of new products, labels and entire companies designed to capitalize on a nascent market.
The new iGaming market is different in that many of its participants will be brands familiar to Ontarians, who may have been using the sports betting products of these operators for many years via the grey market. Although this will provide a head start for more established brands, we expect to see substantial investments in marketing and advertising by all participants in the market.
Notably, under the Registrar's Standards for Internet Gaming, registered operators are not allowed to publicly advertise inducements, bonuses and credits as a means of attracting Ontarians to their sites. This restriction takes away a key means for many operators to differentiate themselves from competitors in the new market.
We expect that registered operators will seek to increase brand awareness and retain customers through creative sponsorship and affiliate marketing arrangements with sports teams, sports leagues and various media entities. Further, each operator will look to provide a uniquely Canadian array of betting options.
We expect a very competitive market as both known and previously unknown brands seek to capture the attention of Ontario bettors.
***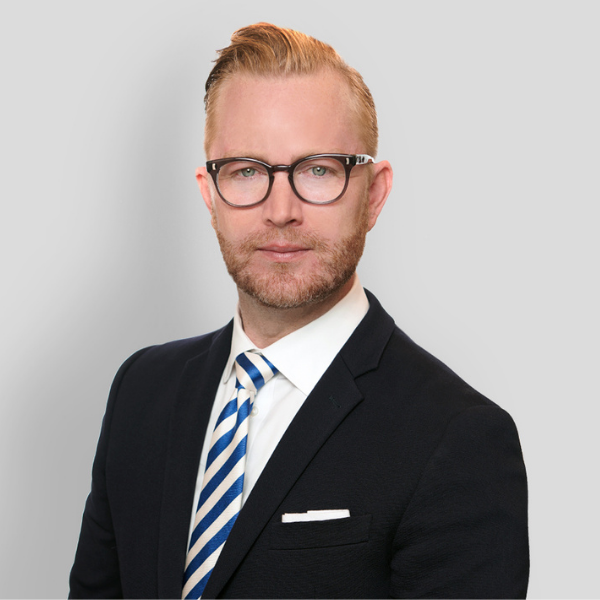 Cameron MacDonald is Partner and Co-Chair of BLG's national Sports & Gaming Law Group.
Cameron advises public and private clients in a wide range of industries, including those seeking disruptive change through technology. He practices corporate and securities law with clients ranging from emerging and high growth companies to large multinational companies and financial institutions listed on Canadian and foreign stock exchanges.
BLG's national cross-disciplinary team of experts in gaming and sports law are at the forefront of the laws and regulations impacting Canada's rapidly-evolving sports and sports wagering, eSports, iGaming, and gambling industries.
***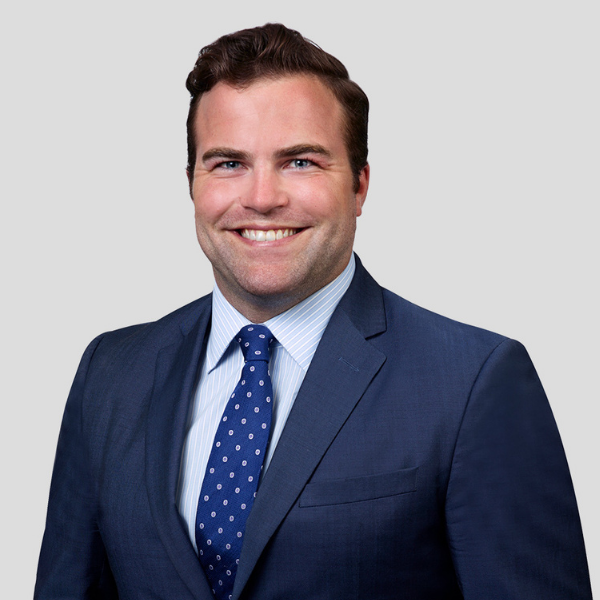 Galen Flaherty is an associate focusing on corporate and securities law, with an emphasis on corporate finance, the investment management industry and sports & gaming law.
Prior to joining BLG, Galen worked for a specialized fixed income manager and Canada's Minister of Foreign Affairs.
BLG's national cross-disciplinary team of experts in gaming and sports law are at the forefront of the laws and regulations impacting Canada's rapidly-evolving sports and sports wagering, eSports, iGaming, and gambling industries.