The Ontario Superior Court of Justice recently released a decision, Incognito v. Skyservice Business Aviation Inc., 2022 ONSC 1795 ("Skyservice"), in which it struck out a Plaintiff's claim for vicarious liability against her employer, Skyservice Business Aviation Inc. (the "Employer") in connection with workplace sexual harassment allegations by the Plaintiff against another employee.
Skyservice affirms that sexual harassment is not an independent tort and does not give rise to a stand-alone civil cause of action, and further that an employer cannot be found vicariously liable for such claims. In considering the interaction between the Ontario Human Rights Code (the "Code") and the common law, Skyservice specifically upheld that the Code precludes individuals from bringing civil claims in respect of matters dealt with under the Code.
Legislative Background – Human Rights Code & Civil Remedies
By way of further background, starting with the Supreme Court of Canada's decision in Seneca College v. Bhadauria,1981 CanLII 29 (SCC) ("Bhadauria"), Canadian courts have consistently enforced the Code to preclude plaintiffs from pursuing common law remedies, in part on the basis that the Code already contains comprehensive enforcement schemes for violations of its substantive terms.[1]
The above is embedded in Section 46.1 of the Code, which permits a plaintiff to seek a civil remedy in court with respect to a breach of the Code, but only where the claim is tied to a non-Code based cause of action. In other words, to seek a civil remedy for breach of the Code, the cause of action cannot be based solely on the infringement of a Code-based right. For example, an employee may bring a workplace sexual harassment claim as a component of a wrongful dismissal claim, but cannot bring a civil claim for workplace sexual harassment on its own. Section 7 of the Code prohibits sexual harassment or sexual solicitation in the workplace and complaints for breaches of Section 7, on their own, should be brought before the Ontario Human Rights Tribunal.
Notably, Section 46.3 of the Code also expressly excludes a company from being held vicariously liable for acts of workplace sexual harassment by its officers, agents, or employees. As such, complaints of workplace sexual harassment must be brought against the individual who committed the alleged wrongdoing in order to disclose a proper cause of action.
Learn more about most common types of workplace investigations in Canada.
Facts in Skyservice and the Parties' Positions
The Plaintiff in Skyservice was a long service employee of the Employer. She alleged that she had been subject to sexual assault and sexual harassment by an executive of the Employer over a period of many years, in connection with which she made the following civil claims: (1) as against the individual, damages for sexual assault and sexual harassment; and (2) as against the Employer, damages for vicarious liability for sexual assault and sexual harassment.
In regard to her claim against the Employer, the Plaintiff alleged that it had failed to provide her with a safe work environment, did not have an appropriate code of conduct, and ignored her complaints about the executive's conduct.
In response to the above, the Employer brought a motion to strike out the claim of vicarious liability for sexual harassment on the basis that it did not disclose a civil cause of action. The Employer took the position that sexual harassment is not a recognized tort in Ontario, that the Court's jurisdiction to determine damages arising from sexual harassment was ousted by the Code, and that in any event, it could not be vicariously liable for the executive's alleged sexual harassment of the Plaintiff in accordance with Section 46.3 of the Code.
The Plaintiff submitted that her claim for sexual harassment was permissible since she was relying on the action to increase the amount of damages she was seeking for the tort of sexual assault (which was not disputed as being a valid cause of action). The Plaintiff also submitted that previous case law indicated that there may be the potential for a properly conceived tort of sexual harassment in the event that there was a compelling policy rationale to do so, and argued that the "Me Too" movement offered such a rationale. The Plaintiff relied on the Ontario Court of Appeal's Merrifield v. Canada (Attorney General) decision ("Merrifield"), which declined to recognize a tort of civil harassment (not sexual harassment) but did not foreclose the development of such a tort in the appropriate context (for further discussion of Merrifield see our 2019 blog post).
To read more about the Courts rationale to strike out the plaintiff's motion go to Stikeman.com
***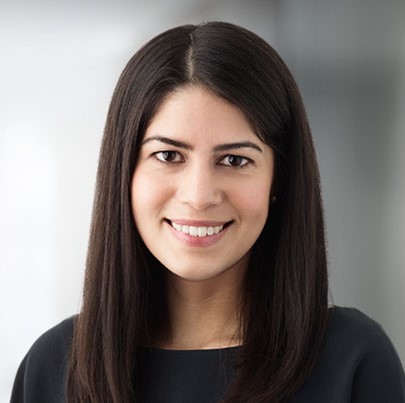 Tamara Ticoll is counsel in the Employment & Labour Group. Tamara advises and represents employers in all areas of employment and labour law including wrongful dismissals, human rights, employment standards, occupational health and safety matters and workplace policies and investigations.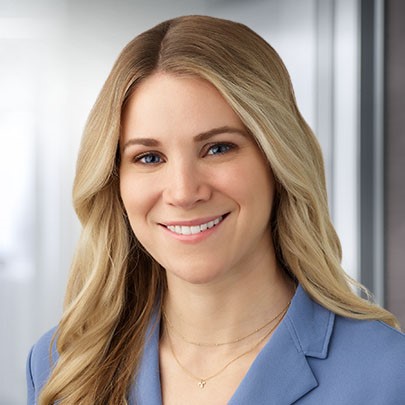 Emily McRae is an associate in the Employment & Labour Group. Her practice extends to all areas of employment and labour law, including employment standards, investigations, human rights, terminations, and employment matters relevant to corporate transactions. Emily has experience representing clients in administrative tribunals, arbitrations and during collective bargaining.