As perceptions towards psychedelics shift from opposition to cautious optimism, there are many questions and uncertainties that remain. Where do patients stand in the ever-shifting landscape of government regulation? How can investors have confidence in a market that is still tightly controlled? Is Canada on the road to psychedelics legalization, and if so are we inching or racing towards it? In their second article for the Lexpert Legal Insights series, Sherri Altshuler and Jeffrey Merk, co-Practice Group leaders of Aird & Berlis' Capital Markets Group and co-Chairs of the Life Sciences Group, offer their thoughts on how Canada's legal and regulatory regimes have evolved over the last year, and what these developments mean for both patients and investors.
How has Health Canada's approach to psychedelics evolved over the last few years? Does its current policy towards them mark a new era for controlled substances as medicinal remedies, or has its significance been overstated?
Taken as a whole, we believe that decisions made by Health Canada and the Minister of Health with respect to psychedelic substances, such as the amendments to the Special Access Program (SAP) described below, represent a gradual shift towards liberalization in a measured way that reflects continued research and scientific advancement with these substances, rather than a larger shift in policy to make them generally available. We recognize that individual decisions made by Health Canada and the Minister of Health may appear as a large policy shift, but we think that the overall approach to psychedelics taken by Health Canada and the Minister of Health has been quite conservative and inefficient to provide meaningful access.
There are currently three primary ways to gain legal access to psilocybin in Canada: obtain an exemption from the Minister of Health under ss. 56(1) of the Controlled Drugs and Substances Act (Canada) (the "CDSA"), obtain an authorization through the Special Access Program or enrol in a clinical trial.
The current Canadian government's granting of exemptions for the use of psychedelics, such as s. 56 exemption under the CDSA, remains consistent with what we described in our previous article. It is also consistent with prior decisions by Health Canada on making controlled substances available to Canadians as research evolves on safety and efficacy. For example, prior to the Cannabis Act (Canada) coming into force on October 17, 2018, Health Canada had been granting s. 56 exemptions for the use of cannabis by health-care practitioners in certain medical-use circumstances. Similar to cannabis, this method of access has its limitations, including that it is time consuming.
Health Canada and the Minister of Health have cautiously and on a case-by-case basis made these substances available to a carefully selected group of Canadians in a way that advances Heath Canada's goals of regulating specific products and controlled substances, and supporting innovation and information sharing in Canada's health system to help Canadians maintain and improve their health.
Looking forward, we expect that Health Canada and the Minister of Health will continue to apply rigorous standards to additional substances, whether psychedelics or otherwise, as clinical evidence and other forms of research provide records of safety and efficacy for the treatment of various medical conditions.
What is the Special Access Program and what is its significance for both patients and the biomedical industry? Does it mark a significant shift in the legal status of psychedelics in Canada, or is it an incremental change at best?
Health Canada's SAP allows health-care professionals to access non-marketed drugs not yet authorized for sale in Canada. Special access is given for emergencies or when conventional therapies have failed, are unavailable or are unsuitable to treat a patient. Under the SAP, the Minister of Health can issue letters of authorization following a request from a health-care professional (typically a licensed physician) for access to restricted drugs that generally do not have approved medical uses and that are not otherwise available for the treatment of their patients.
In order to obtain such a letter of authorization, patients must have a serious or life-threatening condition where conventional treatments have failed, are unsuitable or are not available in Canada. The SAP imposes obligations on the health-care professional who makes this type of request, including that patients must be well-informed of the possible risks of the applicable drug and that the decision to prescribe the drug must be supported by credible evidence found in medical literature or provided by the manufacturer. The SAP was initially created to provide access to cancer drugs not available in Canada. In contrast, psilocybin and similar drugs are available in Canada, but access to them for medical purposes is slow and highly restricted.
In January 2022, an amendment to Health Canada's Special Access Program came into effect which now allows physicians to request patient access to psychoactive substances – like MDMA and psilocybin – for psychedelic-assisted therapy. Decisions continue to be made on a case-by-case basis and will be reserved for serious treatment-resistant or life-threatening conditions (which are not defined terms) in instances where other therapies have failed, are unsuitable or are not available in Canada.
The SAP amendments specifically note that the changes "will not create large-scale access to restricted drugs and they do not signal an intent towards the decriminalization or legalization of restricted drugs." In this way, we believe that the SAP represents a continued, gradual recognition by Health Canada and the Minister of Health that psychedelics have a place in the treatment of certain patients whose needs are currently not being met by the drugs and other forms of treatment available to their health-care providers. We think of the SAP amendment as a progressive but small move in the right direction towards the more broad-scale approval of psychedelics in Canada in the medicinal context.
How does Health Canada determine which patients or medical conditions qualify for the SAP? What are the steps in the approval process and how long do applicants need to wait?
The SAP amendments are explicit in stating that letters of authorization will only be granted on a case-by-case basis and inherent in the way in which the SAP is worded is clear discretion to grant access to the program. For example, as of now there is no clear guidance on what constitutes serious or life-threatening conditions, but our expectation is that common sense will continue to be applied and evidenced-based support for the use of psychedelic substances will allow for an increase in accessibility to these substances. Unfortunately, to date, authorizations have been slow to be issued and we are told that they are also inconsistently awarded.
Practically speaking, patients who are looking to access psychedelics through the SAP will need to either ask their health-care providers to make a request on their behalf or, more likely, seek out the assistance of a practitioner or other organization to make that request on their behalf. Organizations such as TheraPsil and other non-profit organizations have successfully made these types of requests on behalf of various individuals and certain Canadian publicly listed companies have also offered their assistance in helping patients obtain access to psychedelics through the SAP.
In considering requests from patients for access to these restricted drugs under the SAP, Health Canada has prepared a standardized request form that is submitted as part of the SAP application process. These request forms ask for detailed information about the practitioner, the drug and manufacturer, the patient, the clinical rationale for the request and the patient, including why the requested drug makes it the best choice for the patient and prior treatments. This information can then be used by the Minister of Health to consider both the restricted drug and its proposed application, such as the safety and efficacy for the proposed use of the requested substance, and the patient's individual circumstances, such as the patient's current condition and the patient's clinical status.
If a patient's request for access to psychedelics under the SAP is approved, that patient and their practitioner will need to obtain a supply of the approved psychedelic substance from a Health Canada licensed supplier. Health Canada has issued a notice that clarifies that psilocybin mushrooms used in clinical trials, or as a drug requested through the SAP, must be manufactured according to applicable Good Manufacturing Practices ("GMP"). As a corollary to the patient approval process under the SAP, the SAP also includes a manufacturer approval process whereby manufacturers are permitted to manufacture and sell restricted drugs that have not been generally authorized for sale in Canada. In order for their products to be available through the SAP, these manufacturers will need to produce their respective products according to applicable GMP.
Approaching applications in this way has the potential to add administrative burden, time delays and inconsistent outcomes for patients applying for access under the SAP, in that significant amounts of time will need to be spent for each patient with each application being considered individually. TheraPsil, together with a group of patients and one medical professional, filed a claim against Health Canada to allow medical access to psilocybin-assisted therapy. The claim filed takes a position similar to court cases aimed at legalizing access to cannabis for medical purposes by stating that psilocybin access is a constitutional right under Section 7 of the Canadian Charter of Rights and Freedoms. According to TheraPsil, more than 150 patients have received no response from Health Canada regarding their applications under the SAP and there is a growing waiting list of more than 800 people seeking assistance from TheraPsil to access psilocybin.
Has the psychedelics market become more attractive for investors as regulations have been liberalized, or do you see a hesitance to commit capital to a sector with such an uncertain future and timescale?
We think that the liberalization of Canadian regulations and access to psychedelics in the medicinal context will eventually be attractive to investors for a variety of reasons, including that such liberalization can increase accessibility, potentially lower costs of conducting research and ultimately serve a patient market. In much the same way as other types of investors in the life sciences sector take a longer-term view on the development of other types of drugs, we believe that sophisticated investors looking at the long-term benefit of psychedelics think positively about the early liberalization of regulations, but ultimately that has had less of an impact on their immediate investment activities. That is in part because the cost of developing a U.S. Food and Drug Administration ("FDA") approved drug is substantial with median capitalized research and investments to develop such a drug estimated at approximately US$1 billion.
Proponents of access to psilocybin for medical purposes find a pathway to challenge the current system of access through our courts. This approach is similar to the court challenges which resulted in access to cannabis for medical purposes on the basis of a constitutional right under Section 7 of The Canadian Charter of Rights and Freedoms. In fact, Canada's first legislative framework for medical cannabis was created in response to a charter challenge in 2000 with the landmark R. v. Parker case. The recent lawsuit against the Canadian government for medical access to psilocybin-assisted therapy follows a similar rationale.
How does this compare to what you saw in the past during the build-up to cannabis legalization? Are comparisons between cannabis and psychedelics in an investment context fair, or overly simplistic?
In terms of the legal and regulatory landscape, generally speaking, psychedelics companies are regulated by a number of intersecting federal and provincial laws, as well as professional organizations, such as the College of Physicians and Surgeons. Cannabis companies are, generally speaking, regulated by a more limited number of federal and provincial laws, including the Cannabis Act, which emerged as a campaign promise by the Trudeau government after several court challenges and pieces of legislation provided access to cannabis for medical purposes to varying degrees.
In terms of business plans, companies in the two industries are quite different. For example, in the psychedelics industry, many companies have raised significant amounts of capital for drug development, clinical research and related activities to develop intellectual property portfolios to ultimately serve the medicinal needs of patients. Particularly in the buildup to cannabis legislation, for example, many well-known Canadian companies raised significant amounts of capital to build greenhouses and secure growing capacity for large amounts of cannabis for the recreational market, while continuing to serve the medicinal market. Even those psychedelics companies who are developing real property portfolios through a network of treatment clinics have typically done so with a slower pace than what was often seen with cannabis companies. These differences are being noted, not to be critical of the historical practices of cannabis companies, but to highlight the differences in the way in which cannabis companies and psychedelics companies are deploying capital to fulfil their business plans.
In speaking with industry participants and those who are considering entering the psychedelics industry, we believe that Canada's international reputation for regulating its drug industry inspires confidence in these groups. Specifically, by regulating all aspects of the psychedelics industry, including the manufacture, disbursement and patient use of these substances – particularly when coupled with Canada's adherence to international treaties and similar obligations – those involved with or becoming involved with the psychedelics industry take significant comfort from such regulation and gain confidence that businesses in the space are operating lawfully.
There has been a surge of startup activity in psychedelics over the last couple of years, which has helped increase investment. What insights can you offer to newly established firms to increase their attractiveness to investors? Are there any niches left to be carved out, or does the market face a glut of new businesses with similar offerings? From an investor's point of view, what positive indicators and/or red flags should they be alert for when narrowing down potential targets for investment?
In our experience, like many other burgeoning industries, some psychedelics companies that were able to raise significant amounts of capital a few years ago would be unable to raise capital today in current market conditions. Sophisticated investors and others seeking to invest in psychedelics companies are now looking more critically at business plans and management teams. The result is that many companies trying to raise capital for psychedelic endeavours have found the current environment to be particularly challenging, particularly when those companies move beyond early rounds of financing, such as a "founders' round" and a "friends and family round."
This is particularly true for companies who are looking to enter saturated areas of the psychedelics industry, likely because there are listed companies who either exclusively or partially operate in a crowded space that others are now looking to replicate, just without the "first-mover" advantage. For example, there are a number of companies conducting research and development activities on some of the more commonly known psychedelic substances, such as psilocybin, MDMA and DMT. Starting a drug discovery company based on those substances could encounter significant funding challenges absent novel intellectual property and a talented and experienced team in place. Early-stage companies exploring other psychedelic substances could find more success in their capital-raising endeavours, as could other innovative companies in the psychedelics industry, such as those applying technology to support psychedelics research and development.
Many of the criteria that make any company a quality company able to obtain investment hold true for psychedelics companies – a sound business plan, a heavy focus on the creation and protection of defensible intellectual property, and an experienced management team in the life sciences or pharmaceutical industry. A company raising significant funds in the sector or a public listing should be prepared to demonstrate to bankers and regulators how each touchpoint of the business has the necessary approvals/licences and is being conducted lawfully in accordance with the laws of the jurisdiction in which it is operating. From an investor's point of view, psychedelics companies that do not have those elements should be a "red flag."
Do you have any other insights on the evolution and development of the psychedelics market in Canada or its future?
In terms of the legal and regulatory landscape for psychedelics in Canada, we continue to believe that Health Canada and the Minister of Health will gradually move toward increased liberalized access to psychedelics for medicinal purposes in the near to medium term or will be forced to do so through successful court challenges. We think that continued research and scientific advancement with psychedelic substances demonstrating effective treatment with relatively few negative side effects will provide the scientific support for Health Canada and the Minister of Health to broaden access for patients in need of alternative medicines. This research, when combined with the efforts of the broader psychedelics industry in making that research known to Health Canada and the Minister of Health, will eventually lead to medicinal access to psychedelics for therapeutic use.
In terms of the business landscape for psychedelics companies, we have seen some merger and acquisition activity among the public and privately listed psychedelics companies and expect that to continue while access to capital is limited and the industry matures.
Find out about the biggest mergers and acquisitions in Canada in this article.
***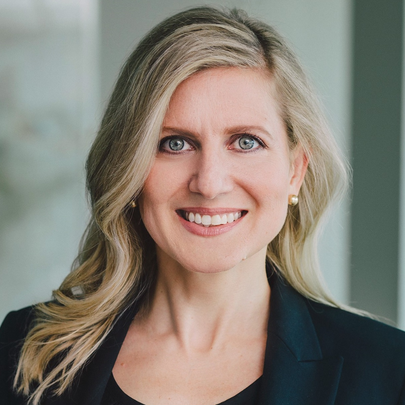 Sherri Altshuler is co-Practice Group Leader of the firm's Capital Markets Group, co-Chair of the Cannabis Group and Life Sciences Group, and a member of the Corporate/Commercial, Mining, Capital Pool Company and Startups Groups. Her practice is focused on mergers, acquisitions, corporate reorganizations, public and private financings and ongoing corporate and commercial matters. She has developed specialized expertise in capital markets transactions in the REIT, cannabis, technology, psychedelics and mining sectors, including with respect to board governance, securities and financing matters.
***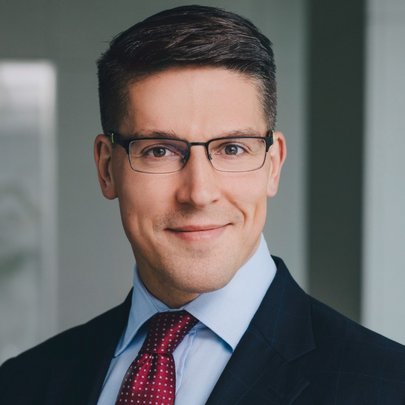 Jeffrey Merk is co-Practice Group Leader of the firm's Capital Markets Group and co-Chair of the Life Sciences Group. He is also a member of the firm's Corporate/Commercial, Mergers & Acquisitions/Private Equity and International Groups, as well as the Cannabis and Mines & Minerals Groups. He practises corporate law with an emphasis on public and private financings, mergers and acquisitions, corporate governance and ongoing general corporate and commercial activities. Jeffrey's experience includes numerous cross-border securities offerings (public and private), acting for U.S. buyers of Canadian entities or assets; acting for U.S. financiers of acquisitions in Canada; acting for Canadian sellers to U.S. buyers, and acting as Canadian counsel in connection with large, internationally-led transactions. He frequently advises mining, private equity, industrial, cannabis and psychedelics clients.