"…And then COVID hit…"
For nearly three years this phrase seemed to be on everyone's lips. The COVID-19 virus hit the world in March of 2020, and it impacted everyone, and everything. Most of us who eventually caught the virus recovered from it in a matter of days, a week or two at most. However, there are some people who experience lingering effects that do not resolve, even when they recover from the initial infection. These "long COVID" sufferers may turn out to be some of the hardest hit of all of us.
The government of Canada, in the form of Public Health Canada and Statistics Canada are collaborating in a study of the effects of the post-COVID-19 condition, or "Long COVID." On October 20, 2022, the initial results of a study involving a random sample of Canadians was published. A survey was sent to 100,000 Canadians. At this point, the survey has reported that 14.8% of adults with a confirmed or suspected COVID-19 infection, experienced long-term symptoms. Almost half (47.3%) experienced symptoms for a year or longer, and 21.3% said that their symptoms often or always limited their daily activities. Among adults with long-term symptoms who were employed or attending school, approximately three-quarters (74.1%) missed some work or school due to their symptoms. On average, they missed 20 days.[1]
It appears that the post-COVID-19 condition is or will become a significant source of disability insurance claims in Canada. Here are some of the things you need to know about Long-COVID and disability insurance:
Disability Insurance
When a person becomes disabled from working, there are several schemes under which they may be paid while unable to work. The first is paid sick leave from the employer. The Employment Standards Act of Ontario provides for a minimum of 3 sick days per year for each employee.[2]
If there is coverage under a short-term disability insurance policy, the claimant will be paid a percentage of their salary while they are unable to work at their job. Typically, this is between 65% and 100% of their salary, for a defined period of time. Most short-term disability policies (STD), pay up to 3 months to 6 months of an employee being unable to return to work.
Long-term disability policies (LTD) have an "exclusionary period" at the start of the disability. This is usually either 3, 4 or 6 months. Often, this is coordinated with the period of the STD policy. If the claimant is still unable to work towards the end of the STD coverage period, they may be eligible for LTD. LTD policies usually pay between 50% and 70% of the claimant's salary.
To qualify for LTD, the claimant must meet the test for disability as defined in the insurance contract. The exact wording is subject to the specifics of the contract, but a typical definition might be "substantially unable to perform the essential tasks of his/her own employment". The insurer can require proof of this inability, in the form of medical records or other documentation. If the medical information is not adequate, the insurer is also allowed to require that the claimant be evaluated by a physician of the insurer's choosing, again, subject to the terms of the contract. Failure to attend these examinations can result in a withholding or stoppage of benefits until the claimant complies.
Many LTD policies apply the above "own employment" test for a defined period, typically 2 years or 104 weeks. To be considered disabled after that period, the claimant must prove that they are completely unable to perform any occupation for which they are reasonably suited by education, training, or experience. This is often the point at which insurance claims are denied.
Some of the hardest conditions to prove in this context are conditions for which there is no objective medical test. Although there are tests available for the COVID-19 infection, there is no recognized medical test for Long-COVID or the post-COVID-19 condition.
This may pose a challenge for those unable to return to work without confirmation of an official diagnosis.
Definition of Long COVID
Long COVID, also known as the post-COVID-19 condition, is a group of long-term symptoms that some people experience after they have suffered from COVID-19. While most people who contract COVID-19 fully recover in a matter of days or weeks, some people develop a variety of long-term effects. The WHO definition of the post-COVID-19 condition is:
Post-COVID-19 condition occurs in individuals with a history of probable or confirmed SARS-CoV-2 infection, usually 3 months from the onset of COVID-19 with symptoms that last for at least 2 months and cannot be explained by an alternative diagnosis. Common symptoms include fatigue, shortness of breath, cognitive dysfunction but also others … which generally have an impact on everyday functioning. Symptoms may be new onset, following initial recovery from an acute COVID-19 episode, or persist from the initial illness. Symptoms may also fluctuate or relapse over time. A separate definition may be applicable for children.[3]
About 20% of people who suffer from COVID-19 go on to develop one or more long-term symptoms. According to the WHO, approximately one in four people who have suffered from COVID-19 experience symptoms for 4 weeks or longer, and one in 10 experience symptoms for 12 weeks or longer. Often, these symptoms may be mild, but in some cases can be debilitating. There may be a percentage of those who suffer from post-COVID-19 condition who will not be able to return to work for an extended period.
People who suffer from post-COVID-19 condition fall into several groups. These are based on their initial experience of COVID-19 infection, and on their subsequent symptoms. The most severely affected are those who experienced hospitalization, especially who may have required ICU care for extended periods. Many of these patients suffer from organ damage, especially to the heart and lungs. These people unfortunately, may never recover to their full capabilities. If they are unable to return to work, they will likely have objective medical records which will assist them in obtaining their disability insurance benefits.
Those who suffered a milder form of the illness, but have gone on to suffer from chronic fatigue, inflammatory symptoms, and cognitive dysfunction, are likely to face more obstacles in meeting the test for LTD. They often become very frustrated with their own lack of progress, which adds psychological symptoms to their ongoing list of challenges. This frustration and sense of hopelessness can also be exacerbated by their insurer's denial of benefits.
Denial of Disability Benefits
The denial of benefits under a disability insurance policy usually is provided as a form letter to the claimant, explaining that the insurer does not have enough medical evidence of the insured disability to provide, or to continue providing benefits. Upon the submission of further medical evidence, there will usually be information regarding an internal appeals process to have the insurer reconsider the decision.
If there is medical evidence which had not been submitted or considered, this internal appeal process occasionally results in a change in the decision. However, in most cases, the internal appeal may not be successful in obtaining or reinstating benefits. It is often seen as a delaying tactic by the insurer, in the hopes that the claimant will either recover sufficiently to return to work, or eventually exhaust all their resources and abandon the process. It is often more productive to go directly to a lawsuit against the insurer.
The basis for a claim against the insurer is that a contract of insurance places the insurer in a situation where they owe a very high level of responsibility to their insured. A contract for disability insurance is held to be a peace of mind contract, as stated in Fidler v. Sun Life Assurance Co. of Canada, [4]
"…The bargain was that in return for the payment of premiums, the insurer would pay the plaintiff benefits in the case of disability. This is not a mere commercial contract. It is rather a contract for benefits that are both tangible, such as payments, and intangible, such as knowledge of income security in the event of disability. "
Thus, if the insurer has been unreasonable in denying or delaying payment of the benefits due to the claimant, the lawsuit can include not only the benefits due, but damages for the losses caused by withholding of benefits, such as damages for mental distress, for which medical evidence is usually required. If the insurer's conduct can be seen to be arbitrary, high-handed, or vindictive, there may also be the possibility of punitive damages.
Proving the Disability Claim
In terms of disability insurance, the evidence that the claimant cannot work is usually found in the form of medical records. Claimants often submit their doctor's records and are puzzled (or outraged) when the insurer does not accept them as proof of disability.
The family doctor, and other treating physicians will have kept notes of their care of the claimant. However, these notes are kept for the purpose of medical treatment and not with the intention of applying a legal test to their descriptions of the person's illness and treatment. Many medical practitioners use the SOAP format for keeping records, dividing their notes into Subjective, Objective, Assessment, and Plan. They will include the patient's complaints as Subjective, their own examination findings under Objective, medical tests as Assessments, and treatment and follow-up under Plan[5].
In order to make their doctor's records as effective as possible in documenting the disability that they are experiencing, claimants can frame their complaints in terms of not only their perceived pain, but in terms of limitations on actions and activities. In addition to the subjective notes being focused on limitations, this may bring the doctor to comment on these limitations in their notes regarding objective findings as well. This can help the doctor's notes be more useful in providing the evidence of disability needed to establish that the claimant is unable to work, or unable to return to work.
Long COVID is likely to be the subject of many disability claims. As these claims work their way through the structure of STD, LTD, and "any occupation" coverage, the caselaw will begin to develop with regards to long COVID and disability. It is beginning to look like there will be a percentage of people who will suffer for years after their initial infection, and possibly for the rest of their lives. It remains to be seen how their suffering will be defined and recognized within the disability insurance context.
***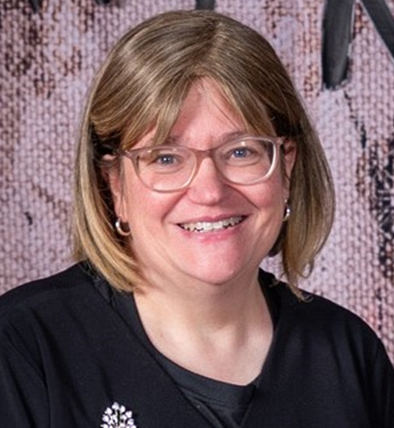 Laya Witty
Laya has devoted her entire career to representing injured people and their claims. While a student at Osgoode Hall Law School, she provided research and litigation support to a personal injury boutique firm. She then completed her articles at a prominent Toronto firm and progressed to leading the litigation department in a larger personal injury firm. Laya's practice is focused on litigation against insurance companies, both in Tort and Accident Benefits claims.
Over the course of more than a decade, Laya has represented clients at many proceedings in the Superior Court of Ontario, Financial Services Commission of Ontario (now the Financial Services Regulatory Authority of Ontario), and the Licensing Appeals Tribunal. She has successfully settled several large cases.
Laya brings her passion for advocating for the individual to her work at Singer Kwinter. Whether she is representing a client against their own insurance company or against another party, she is always focused on the experience of the person, their story, their losses, and their needs. She is committed to helping her clients and achieving the best possible results for them.
Laya was called to the Bar in 2012. She is an active volunteer, respected speaker, and teacher in her community.
---