As the world has become ever more interconnected through technology, globalization and shared experiences brought on by the COVID-19 pandemic, an inevitable consequence has been the increasingly cross-border nature of many class action lawsuits. From privacy concerns and data protection to the legalization of cannabis and the negligence of care home operators, national borders represent increasingly small barriers to class actions in the digital age. We spoke to litigators Matthew Fleming and Marina Sampson of Dentons to discover more about the changing nature of cross-border class actions.
Do you foresee a rise in international privacy class actions due to the popularity of apps such as TikTok?
Yes, very likely. In the United States, privacy-related class actions targeting popular user applications have risen over the years. That said, one of the main reasons for this appears to be the Biometric Information Privacy Act ("BIPA") in the State of Illinois, where many of these class actions are brought. The Illinois BIPA allows individuals to file a lawsuit when there is a breach of the statute. If more states start to enact legislation similar to the BIPA (to protect the personal information collected by these applications), these types of class actions may become more prevalent. In Canada, we are also aware of class actions brought against companies who use biometric data.
With a view to other popular apps, such as Facebook and Snapchat, the hot-button class action issue appears to be collection of biometric data for facial recognition software, in the case of Facebook and its "filter" feature in the case of Snapchat. Given the intense popularity of these apps, plus the pervasiveness of phones in the hands of increasingly younger children, and the desire to balance their privacy with their use of phones, we expect that this type of class action will increase.
Staying on this point, how do you see data breaches and data protection issues affecting cross-border suits going forward?
In an interesting twist on benefits and burdens, Zoom is facing several class action lawsuits alleging privacy breaches. Going forward, the more that we are forced to rely on leaders in web conferencing and video communications, the more that they appear to be susceptible to class actions that challenge their privacy practices. In other words, their very success has elevated their litigation risk. The battleground in these class actions is damages. It is hard to prove that the use of personal information caused damages.
As for the effects of this type of data breach issue on cross border lawsuits, we expect that the key issues will remain many of those that we deal with now, including: managing the timing of proceedings in various jurisdictions, being aware of the cross-border impacts of settlement and/or global settlements, managing competing or parallel regulatory proceedings and privilege issues that may arise.
Does this mean that the rise in online shopping will lead to more frequent actions against online retailers?
In brief, there does not appear to be a strict correlation between increased online shopping and increased class actions against retailers. That said, due to COVID-19, price gouging class actions have increased against online retailers.
How has the legalization of cannabis in Canada affected cross-border class action litigation?
The growth of the cannabis industry in Canada has resulted in a corresponding growth in class actions against cannabis companies in Canada and the U.S. As is often the case, there have been more claims launched in the U.S. than in Canada against cannabis industry issuers. The frothy activity in the market leading up to legalization in Canada, and subsequent decline in share prices for many companies after legalization, has attracted the attention of class counsel on both sides of the border. In particular, there have been several securities class actions launched in the U.S. based on allegations of misrepresentations in financial statements, undisclosed related party transactions and benefits for corporate insiders, exaggerated asset valuations, and various breaches of regulatory requirements.
While the active U.S. plaintiff's class action bar has been more aggressive to date than class counsel in Canada, plaintiffs have also launched claims here. These include high profile lawsuits against companies that are alleged to have been growing unlicensed cannabis (contrary to the company's public disclosure that it was in compliance with applicable law) or that recalled its medical cannabis products due to the presence of unauthorized pesticides in the products. More recently, a unique claim was commenced against various cannabis companies alleging that their products did not include the advertised amount of THC or CBD, allegedly depriving the consumer of the desired effects of using the products. As the industry continues to mature and legalization efforts in the U.S. gain momentum, one can expect that cannabis companies will continue to face a high degree of scrutiny from potential plaintiffs in both Canada and the U.S.
Has the COVID-19 pandemic affected the coordination of class action suits between the US and Canada?
The virtually unprecedented global shutdown caused by the COVID-19 pandemic has not stopped class actions from being commenced against a variety of companies where their relationships with consumers or customers have been disrupted by the pandemic. Ticket cancellation claims involving the travel and entertainment industries, claims against long-term care and senior's facilities, and claims against insurance companies for rejecting coverage for business interruption, have been especially prevalent.
It is not clear to what extent class counsel in the U.S. and Canada may be coordinating where the same or similar allegations are made in claims against the same defendants on both sides of the border. However, defence counsel for clients will typically work collaboratively in defending these types of actions as the exposure for defendants in the U.S. is usually greater than in Canada given the larger U.S. market. This has not changed as a result of the pandemic and is expected to continue.
To the extent claims are settled in one jurisdiction, the question may arise as to whether the members of the class in the other jurisdiction are bound by the settlement. In the event a settlement in the U.S., for example, purports to extend to and bind the class members in the Canadian action, it may serve as a basis to stay the claim in Canada. Canadian courts will recognize U.S. settlements where appropriate safeguards exist for Canadian class members.
What steps can companies and insurers take to minimize their exposure to class action suits across jurisdictions?
To the extent companies enter into direct agreements with consumers or employees, for example, and wish to minimize exposure to class actions in multiple jurisdictions, they may seek to include forum selection clauses which identify a specific province or state in which all claims should be heard and determined. In this respect, insurance companies have an advantage as their relationship with insureds is largely governed by contract. Forum selection clauses may be effective where companies have contractual relationships but will obviously afford little protection where the claims are based on extra-contractual claims in negligence or other tort claims.
Companies and insurers may also consider whether an arbitration clause in their contracts may serve to minimize their exposure to class actions; however, consumer protection legislation in certain Canadian jurisdictions do not permit such clauses and even where they are not prohibited, Canadian case law has established that they will not be enforced where they are considered to be unconscionable. Courts faced with arbitration clauses will first consider whether there is inequality of bargaining power between the parties. If so, courts will then consider whether the plaintiff entered into an improvident bargain, with the result that the arbitration clause will not be enforced. This will likely occur where, for example, the cost to the plaintiff of arbitrating the dispute will be disproportionate to any amount that could be recovered in the arbitration.
What do recent rulings in both the US and Canada on mandatory arbitration in class actions mean for Canadians?
The Supreme Court of Canada and the US Supreme Court have been supportive of the use of arbitration clauses, including clauses that waive class action claims. The recent Heller decision from the Supreme Court of Canada, where a mandatory arbitration clause was found to be invalid and unconscionable, may at first appear to be a departure from this. But it really is not. In this case, the Supreme Court reiterated its view that courts should respect party autonomy in selecting arbitration as their preferred dispute resolution procedure, being cost-effective and efficient. However, when arbitration is "realistically unattainable" because an arbitration clause "amounts to no dispute resolution mechanism at all", a stay in favour of arbitration should not be granted. As a result of this decision, Canadians should feel assured that while arbitration clauses will be upheld, unconscionable arbitration clauses will not be enforced. The hot button issue in the US right now following a recent US Supreme Court decision, is the inability to compel class arbitration, when the agreement does not clearly provide for it.
Do you have any other insights regarding class actions and the cross-border landscape post/during COVID?
COVID-19-related class actions on both sides of the border were the class action story of 2020. From business interruption insurance to education institutions and whether they should be reducing tuition costs to account for the migration to online versus in class learning, to long-term care homes and allegations of negligence due to outbreaks and deaths of residents, to airlines and flight cancellations and whether the entitlement is a voucher or a full refund. These same class actions, brought in reaction to the pandemic, may be decided in a post pandemic legal climate and may continue to shift the cross-border landscape as a result.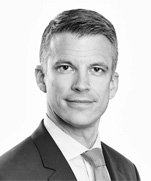 Matthew Fleming is a partner in the Litigation and Dispute Resolution Group of Dentons' Toronto office. He has represented manufacturers, producers, professional service firms, financial institutions and technology companies in several product liability, consumer protection, securities and competition class actions throughout Canada.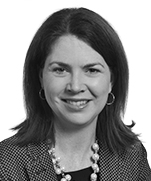 Marina Sampson is a partner in the Litigation and Alternative Dispute Resolution practice group at Dentons Canada LLP. She is an experienced class action lawyer and represents clients across industries, including e-commerce, retail, long-term care, transportation (rail), electricity and food and beverage. She has defended product liability, competition, consumer protection, environmental and negligence class actions for her clients.