The relationship between employees and their employers has changed since the COVID-19 pandemic. The push and pull between working from home and returning to the office is only a part of it. The percentage of employers who are unionized in the private sector may not have increased, but their demands have. Meanwhile, persistent inflation continues to hit both sides. To get a better understanding of the workplace issues affecting today's workplace, Lexpert sat down with Lorenzo Lisi, partner at Aird & Berlis, one of Canada's premier business law firms.
Given that many employees are still partially working from home, has "off-duty conduct" of employees become a bigger issue when it comes to discipline and performance management?
Generally, what an employee does "off-duty" is their own business. However, when an employee's actions can negatively affect the employer's reputation and/or operations, there may be a basis for discipline or termination, such as where conduct or controversial/offensive remarks might tarnish an employer's brand. This is more prevalent today, as the line between "work" and "outside work" has blurred due to social media and the fact that many employees are likely more active on such platforms while at work and during their off-duty hours. While strictly off-duty actions will be subject to an examination of privacy issues (i.e., what an employer can and cannot access), employees who make themselves visible in the community, particularly on social media, may have restrictions on what they can do and say in their off-duty hours.
Some recent cases such as Pohl v. Hudson's Bay Company demonstrate that it doesn't take as much as one might think to be liable for bad faith awards. What should employees who are being dismissed be aware of in terms of their rights? What about employers?
While there is no clear set of factors that will determine if the treatment of an employee, particularly on the termination of employment, rises to the level of "bad faith," there has been a growing judicial trend by the courts to make it clear that employers in Canada are expected to abide by a standard of good faith. In HBC, the court focused on the conduct of HBC in both dealing with and ultimately terminating Mr. Pohl's employment. Mr. Pohl was a long-term employee (28 years) who was offered a different job with lower compensation. Accepting would have resulted in him giving up any common-law notice on termination and he was not provided with an opportunity to seek legal advice. On termination, HBC withheld his Record of Employment; attempted to pay out his statutory entitlements as a continuance, rather than a lump sum; and escorted him out of the office, despite the fact that the termination was due to restructuring. And while there was no one factor that was determined as being in "bad faith," the entirety of the treatment led to additional damages of $55,000 and demonstrates a clear judicial direction that employers must understand that the treatment of an employee on termination – the most vulnerable time in an employee's work life – may, in fact, lead to an award of additional monies.
Rising inflation has obviously had an effect on workers and their pay. Some have attributed the rise in unionization to the effects of inflation. Is that correct? What are some other causes and effects of this increased unionization?
While the overall rate of private sector unionization in Canada has remained relatively stable, the COVID-19 pandemic as well as inflationary pressures have impacted employers in a number of ways. The concerns over worker health and rights arising from COVID-19 has certainly empowered unions to seek greater representation amongst workers, particularly in the service economy. This trend is echoed in the United States, where the historical decrease in unionization has been challenged by concerted organizing initiatives (in some cases with respect to high-profile employers, such as Starbucks). Equally, unionized employers (including governments) have seen wage and benefit demands across Canada skyrocket given the persistence of inflationary pressures. Collective agreement negotiations have become more focused on monetary issues, and settlements have reflected concern over the impact of inflation and the increasingly greater gap between the cost of living and longer-term wages. As inflation begins to ease, the long-term impact is yet to be seen, but the additional cost on employers (who also face rising supplier costs due to inflation) may have a future impact on economic growth and job creation.
What are the most important workplace trends you have noticed in the last year?
The interplay between working from home and the requirement to return to the office has clearly been an ongoing trend since the economy emerged from the COVID-19 pandemic. This tension, coupled with ongoing concerns about employee mental health, has created a whole new level of administration for employers, specifically the request to continue to work from home which is often accompanied by generic medical support to do so. Employers are increasingly being required to accommodate such requests while engaging in the procedural and substantive process of ensuring that accommodation, where appropriate, is implemented. The prevailing issue for employers is striking the balance between "preference" to remain at home versus the medical necessity to do so and, even where supported medically, determining how long this kind of accommodation will be required.
Coupled with the difficulty of attracting and retaining employee talent in a very competitive market, employers are struggling with the increasing demands and complications of "repatriating" the workforce. In many ways, this tension may ease with time and a more accessible labour market but, in the short term, managing these requests coupled with the need to staff quickly and efficiently has created a whole new level of administration and management for Canadian employers.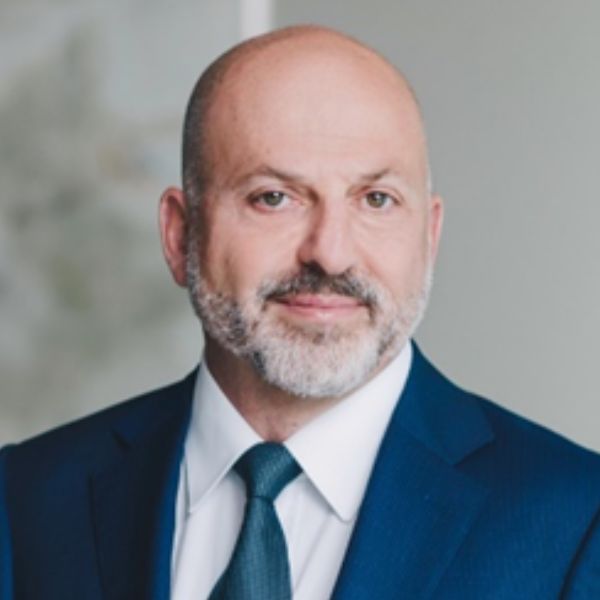 Lorenzo Lisi is Leader of the firm's Workplace Law Group. He has practised exclusively in the area of labour and employment law for more than 30 years, representing employers on all areas touching labour and employment law, both provincially and federally. Lorenzo has developed a practical, business-oriented approach and has built a long list of loyal clients who depend on him for direct solutions, risk analysis and strategic advice. Cognizant of the time pressures and deadlines most employers experience in today's workplace, he combines focused, calm and proactive advice with exceptional client service, while remaining approachable to all levels of the organization.