Recognizing the problem
In the 2023 edition of the World Economic Forum Global Risks Report, natural disasters and extreme weather events were ranked second and fourth on a two-year horizon. On a ten-year horizon, the same report ranks the following environmental risks: (i) failure to mitigate climate change; (ii) failure of climate-change adaptation; (iii) natural disasters and extreme weather events; and (iv) biodiversity loss and ecosystem collapse in the first four spots of risks likely to have severe impacts on economies and societies. Most if not all of these risks will translate into material financial risks for businesses and pension funds which invest in such businesses.
In that context, it is difficult to understand why pension committee members and pension trustees would not want to be proactive in managing, mitigating, and understanding such environmental risks given the long investment time horizon of most Canadian pension funds.
Add to this mix the federal government's target of achieving Net-Zero emissions by 2050 recently inscribed in the Canadian Net-Zero Emissions Accountability Act, and the common acknowledgement that humanity needs to halve greenhouse-gas emissions and reverse nature loss by 2030 to avoid catastrophic consequences and you have strong incentives to drive change in all sectors of the Canadian economy as all industry players will need to change their modus operandi to achieve such goals.
Setting Up Proper Governance: Who is responsible for what
A good start is setting up the proper governance and determining who at the Board and the executive team level is responsible for supervising the new task of evaluating climate risks and opportunities, and nature-related dependencies, impacts, risks and opportunities on pension fund investment returns and portfolio construction. Offering training to trustees and pension committee members on climate change and loss of biodiversity issues, the two topics being recognized as interconnected, is also imperative to provide them with the knowledge required to ask the right and important questions to management, outside service providers and portfolio managers. Providing trustees and pension committee members with a grasp of the various disclosure and risk management frameworks used to provide active and past plan participants and regulators with an understanding on the effect of such risks, opportunities and dependencies is also key.
Location-specific Solutions
Recognizing that the impacts and dependencies on nature of an organization are always location-specific, considering nature-related risks will mean that pension funds need to determine in which sector/geographies are the pension fund assets allocated and what potential interaction with nature do the pension fund asset classes and financial products have. This is a departure from the "traditional" approach taken to address climate change which by nature has a global reach. Once the risk assessment phase has been completed and the climate and nature scenario analysis exercise has been finalized and a determination that material financial risks can result to the pension fund assets from the physical, transitional and reputational risks associated with global warming and dependencies on nature, actions must be taken and specific metrics and targets should be set. These targets should be aligned with a net-zero by 2050 and a 30x30 pledgei pathway.
Learn more about climate change laws in Canada and where the Net-Zero Emissions started with this article.
With respect to biodiversity, two types of assessment metrics can be used: (i) exposure metrics which are generally based on nature-related dependencies and impacts identified during the risk evaluation phase; and (ii) magnitude metrics which can be used to assess the financial implications to the pension fund assets and portfolio of nature-related risks and opportunities. With respect to setting nature-related targets, Canadian pension funds may want to rely on the upcoming targets for nature being developed by the Science Based Target Network ("SBTN") scheduled for publication during the first quarter of 2023 and which will initially address only freshwater and land impacts.
Guidance for Setting Nature-based Targets
Alternatively, Canadian pension funds may rely on the Initial Guidance for Business published in 2020 by SBTN which provides guidance on the process of setting science-based targets for nature using the methodology developed by the SBTN which is comprised of the following five steps: (1) assess; (2) interpret & prioritize; (3) measure, set and disclose; (4) act; and (5) track.
As they have done since the publication in June 2017 of the Task Force on Climate-related Financial Disclosures ("TCFD") Recommendations, Canadian pension fund's trustees will need to become acquainted with the risk management and disclosure framework being developed since 2021 by the Taskforce on Nature-related Financial Disclosure ("TNFD") to report and act on evolving nature-related risks and opportunities. Happily, the TNFD designers have worked "outward" from the existing TCFD framework and tried to maximize consistency with the TCFD guidance and promoted integrated disclosure of climate and nature-related financial risks.
Biodiversity and Fiduciary Duties
Without such a strategy in place, pension committee members and trustees run the risk of breaching their fiduciary duties, failing to act in the beneficiaries' best interests and missing to address intergenerational considerations in the plan management. Climate change and the interconnected loss of biodiversity poses significant financial risks that could affect the pay-out of pension beneficiary obligations over time and generations of beneficiaries.
It is also good governance and a sound long-term strategy to be transparent about this entire process. Plan sponsors, current contributors, and beneficiaries of pension funds have an interest in how plans identify and respond to material ESG risks and opportunities which includes among others, climate change and loss of biodiversity. This approach is confirmed by the June 2022 proposed ESG Guidelines from the Canadian Association of Pension Supervisory Authorities ("CAPSA"). In addition, the models of risk management and disclosure developed by the TCFD and the TNFD have or will likely become, respectively, gold standards in their respective domain. Hopefully, both frameworks will at one point merge or be emulated by the new disclosure standards proposed by the International Sustainability Standard Board.
Over the past few years, climate change has received a lot of attention and for good reason. The recent COP 15 summit held in Montreal, which dealt with the loss of biodiversity and natural capital, as well as the acknowledgement by some members of the financial community that climate change and biodiversity loss are intertwined, have increased the awareness of biodiversity's importance. It makes good business sense to protect nature since half of the world's GDP is derived from it. In 2023, trustees and pension committee members will need to assess whether the pension fund investment portfolio is impacted not only by climate change, but also by the loss of biodiversity. They will also need to determine if the pension fund investment strategy is aligned with Canada's targets of safeguarding 30% of land and water by 2030 and achieving a net-zero economy by the middle of this century.
***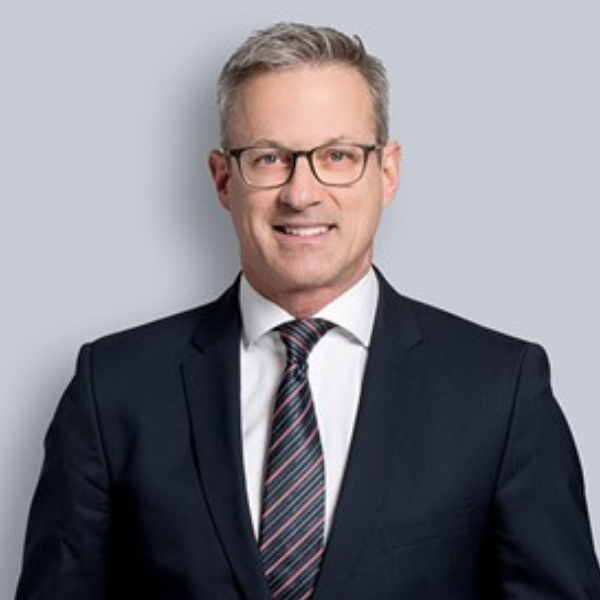 Bruno Caron is the co-chair of the firm's ESG and Carbon Finance Group. He is a commercial lawyer whose practice is focused on capital markets and public and private M&A transactions. He has been recognized in Canada's Best Lawyers list in the category of Mergers and Acquisitions since 2021.
Bruno has a particular interest with all aspects of ESG and with respect to sustainable financing as a mean to mitigate and adapt to climate change and the disclosure rules applicable to the risks associated with climate change and the loss of biodiversity. In 2020, Bruno was named on the Canadian Climate Governance Experts Panel of the Canada Climate Law Initiative and as such he is frequently called to present to board or directors and trustees of pension fund on governance issues related to climate change.
---
i An agreement to safeguard 30% of land and water by 2030 to halt and prevent biodiversity loss. This is now known as the Kunming-Montreal Global Biodiversity Framework.