New, collaborative procurement models have been gaining appeal in Canadian infrastructure in recent years. At the same time, the market continues to grapple with uncertainties, from labour shortages, COVID-related delays, and volatile commodity prices to supply-chain issues.
Historically, infrastructure procurement in public-private partnerships (P3s) has involved fixed prices and fixed schedules, says Mark Platteel, partner at Gowling WLG. Bidders commit early in a competitive procurement. He says they commit before they know about third-party and land-site risk or before they have design development at an advanced stage or engage with permit issuers.
"That's caused challenges in the market. It's caused some contractors to lose money and back out of the market. It has caused what I call a culture of dispute, where there are significant disputes on major public infrastructure projects on both the transit side and the social infrastructure side."
In the last five years, these concerns among contractors and developers about overpricing and assuming risk have led to an interest in new procurement models, says Platteel, a member of Gowling's real estate and financial services department and the infrastructure and construction industry group.
Two of the new procuring models appearing in the Canadian infrastructure scene are the alliance model and the progressive design-build model, also known as collaborative models.
"There has been a huge increase in interest in those," says Ilan Dunsky, partner at Dentons and national co-chair of the firm's infrastructure and public-private partnership group. While only a handful of such projects have been tendered so far, he says some of Canada's most significant projects are inviting bids under a collaborative model.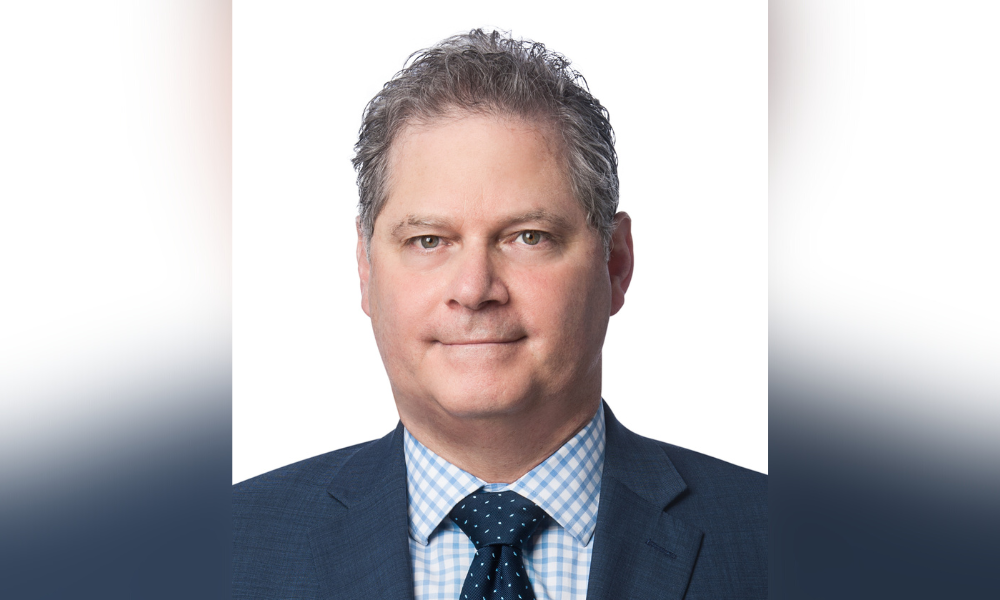 Ilan Dunsky
These include Metrolinx's and Infrastructure Ontario's GO Transit Regional Express Rail, a significant portion of which was tendered collaboratively. The $562-million enhancement to Union Station in Toronto, scheduled for completion in fall 2025, was planned via the alliance model. The federal government is also working on a high-frequency rail line to run from Toronto to Quebec City via Ottawa and Montreal, which they are tendering according to a collaborative model.
"That's a trend that we'll probably see continue, especially for projects that are as large in scope and cost as rail development projects, whether that's subways or regional rail networks," says Christine Ferguson, counsel at Borden Ladner Gervais LLP in Toronto, whose practice focuses on developing and financing of infrastructure projects.
Like a regular P3, the progressive design-build process begins with a pre-qualification stage and then a request-for-proposal phase, with the bidder-consultation process, says Dunsky. But, unlike a traditional P3, the progressive design-build includes an additional layer. The public authority hires the contractor, and they spend 18 to 24 months developing the design, rather than the public authority completing the design on its own and assigning a fixed price.
He says the contractor submits the final proposal at the end of that 18-to-24-month period. The public authority can then take it or leave it, "and at that point, it becomes a fixed-price bid." The parties sign the project agreement, after which the project progresses as a regular P3.
"The big difference is that the P3 proponent has actually done the design."
"An alliance contract takes this collaborative model further," says Dunsky. In the alliance model, the parties collaborate on the design and the construction phase, and there is no fixed price. The other unique feature of the alliance model is that parties can waive their right to sue each other. "When we have a dispute, we're going to settle the dispute through negotiations. You can't sue me, and I can't sue you. That takes a big hammer out of the hands of both parties, but, in particular, the authority."
The alliance model originated in the UK in the early 90s, used for British Petroleum's North Sea gas and oil development projects, according to an article Dunsky wrote with Bianca Arrelle-Petit for the Chamber of Commerce of Metropolitan Montreal. The model was later adopted in Australia for the Wandoo project, an underwater drilling undertaking, and has since been used frequently in the Australian market, said the article.
While there have only been a few alliance projects in Canada, there have been many progressive design builds, "including some of the biggest projects in the country now," says Dunsky.
There has been significant spending on infrastructure in the last few years in BC and Alberta, says Charlene Hiller, a partner at Bennett Jones LLP in Vancouver. But in BC, a worker and skills deficit is bringing about one-bidder procurements and "a lot of procurement alternatives," she says.
"There's a huge labour shortage," says Hiller, who practises law related to capital projects, construction and infrastructure, procurement, and service delivery. "We have a lot of retirements, which also means that the level of seniority in these projects is dropping in age."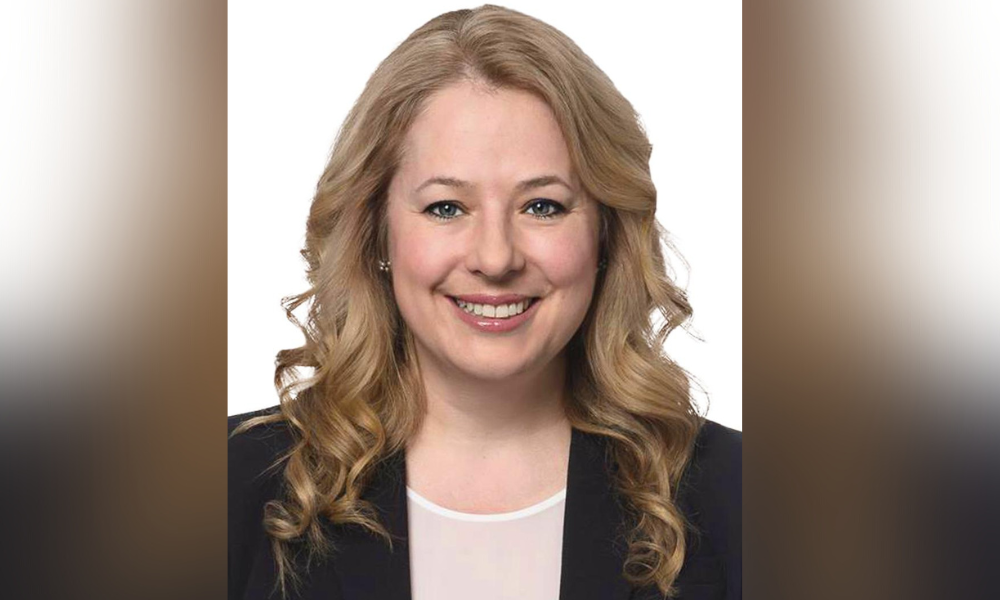 Charlene Hiller
She says that lawyers are looking at alliance and progressive design-build models to adapt to a not-so-hot market with fewer bidders.
She adds that the tight labour market and declining seniority on projects are just some of the factors creating delays. There has also been an increase in COVID-delay claims; steel supply is depleted, partly due to the war in Ukraine; and there are increased costs and notices of delay due to climate change.
"We had those floods in BC last summer. We've had fires," says Hiller. "Sounds very biblical, but it all causes quite a bit of delay. Climate change is becoming a real issue for projects in BC."
She says delays and labour shortages increase costs for contractors, who then bid accordingly.
Procuring authorities are dealing with a market that cannot handle all the projects on offer, says Platteel. Contractors are challenging procuring authorities to change the procurement model, he says.
"There are very few contractors who can handle some of the big projects, particularly in the social infrastructure space, but also in the transit space."
"Procuring authorities are, frankly, needing to be responsive to some of these contractor and developer demands to move to a more progressive model," says Platteel. "Because they are otherwise finding themselves with not enough bidders, or bidders dropping out."
In David Little's 25-year practice, he has seen trends similar to those occurring now – occasional spikes in inflation, labour shortages in various parts of the country – but now, the "pace of change is so high," he says. Little is a partner at Bennett Jones, whose practice focuses on construction and infrastructure, procurement, P3s, development, and service delivery.
"We've got the pandemic. We've got supply-chain disruption. We've got the impact of climate change, like floods.… Now the costs are so unpredictable and clearly rising," Little says. How do we take infrastructure procurement – a long process – and match it up with things changing in a much shorter timeframe?
The infrastructure market was already contending with commodity prices, inflation, supply-chain issues and COVID, and the war in Ukraine exacerbated those problems, says Jamie Templeton, partner and co-head of the projects and infrastructure group at Stikeman Elliott LLP.
On COVID, he and his colleagues have negotiated supervening event relief structures with the various provinces. Those are easy to implement, he says, "essentially, you're just looking for extra time-relief for your contractors and the lenders that are supporting these contractors."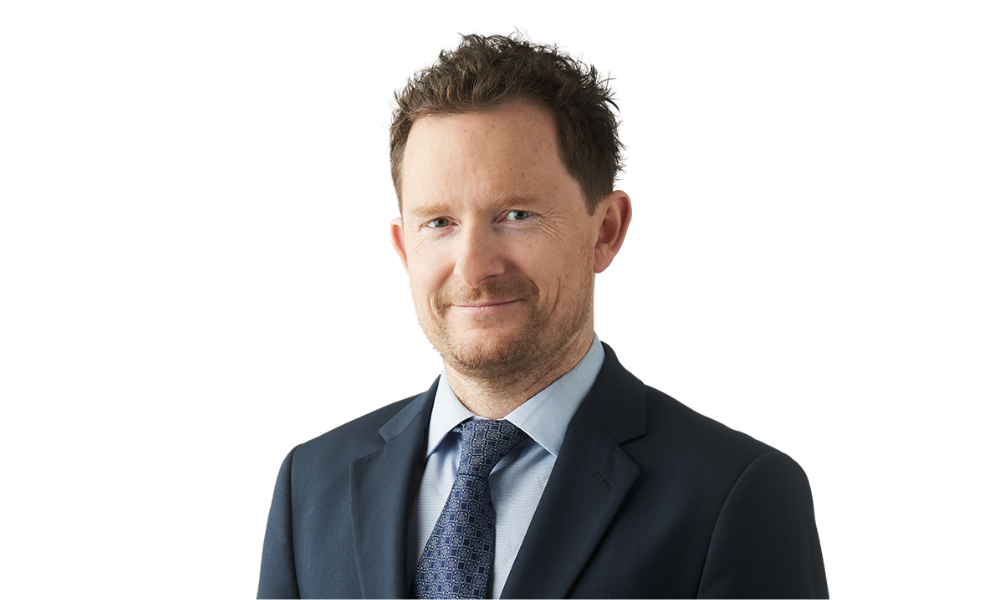 Jamie Templeton
"But the supply-chain one is a trickier one because it's not just time." Erratic commodity prices continue to create "huge issues" for projects when consortiums are under fixed-price, date-certain contracts. It is difficult for contractors to hedge some of the exposure from commodities such as steel.
"The commodity prices at the moment – across the board – have just gone bonkers," he says.
On the other hand, adds Templeton, soaring commodity prices and the war in Ukraine may also contain a silver lining for Canadian liquid natural gas production.
"It's clear that Europe, finally, its hand's been forced in its need to turn away from Russia as a main importer of LNG."
This development raises the question of whether Canada will look to develop LNG projects on the east coast to export the gas to Europe, he says.
"The technological breakthroughs, the environmental crisis, the pandemic, the war in Europe, and the cyber-attacks on our soil remind us of the extent to which recent events are highly likely to transform our lifestyles, our values and, incidentally, our priorities in infrastructure," says Jean Patrick Dallaire, a construction lawyer at Langlois Lawyers LLP.
Soaring commodity prices from war in Ukraine
Energy: 50%
Metals and minerals: 15.8%
Base metals: 22.2%
Brent crude oil: 42%
European natural gas: 111%
U.S. natural gas: 35%
Aluminum: 37.5%
(World Bank)