My mom is a nurse. Growing up, I always respected the work she did in the many roles she held, as well as the impact she had on patients, their families, and the broader health care system. From a young age, I knew I would choose a profession that provided opportunities to make a difference in the lives of others.
In nursing, and now as a Plaintiff side lawyer, my direct focus is helping the individual. That said, ultimately, if you have a failing system, patient care suffers as providers are not able to provide optimal care. The synergy between nursing and the law gives opportunities to influence both patient care and the health care system.
My experiences as a nurse shaped my entire career trajectory. Upon graduation from nursing, I began working in a busy emergency department. Very quickly, I learned I had a passion for protecting patients rights and advocating for vulnerable individuals within a very complex health care system.
As a bedside nurse I had the ability to have a direct impact on each individual patient. I also knew I had a deeper mission to better understand policy and the over-arching system. Initially, I thought I could make the biggest change in patients lives by helping to shape the system from a policy perspective.
A voice for patients
However, after completing my Masters, I realized I missed the personal aspect of nursing and being a voice for my patients which led me to study Health Law and Medical Malpractice. This ultimately led to my current practice in Plaintiff side personal injury and medical malpractice.
There wasn't one specific event that inspired me to change careers, but a plethora of experiences and observations. My passion has been and will always be fighting for the rights of patients. As a nurse, I was able to be the voice of the patient from the bedside, but during my practice I was often faced with situations where systemic issues impacted patient care. Patient safety and broader policy issues have always and continue to be of great interest to me.
When I first began telling people that I was going to law school from nursing, people were often surprised, commenting on how different nursing was from the legal profession. However, from a knowledge perspective, as a nurse, you are dealing with legal issues such as consent and capacity, ethics, privacy and policy on a daily basis.
Establishing trust and practicing with empathy
In both spheres, you are often assisting an individual at the worst time of their lives. Therefore, the relationship you develop with both your client and your patient is paramount to your ability to assist them. The therapeutic nurse/patient relationship is very similar to the client/lawyer relationship which requires establishing trust and practicing with empathy. It is necessary that clients feel supported while navigating a foreign, complicated legal and healthcare system.
As such, law has a very important role to play in healthcare.
From a client perspective, the role of a lawyer is to advocate for your clients to ensure that their rights remain protected. Determining capacity is an excellent example of how a process strikes the balance for patient autonomy in their care and acting in the best interest of the patient. On a very broad level, there are governing agencies for different levels of health care including national, provincial, and local agencies that guide and oversee sectors of healthcare. Many of the governing bodies have important policies that ensures regulation and accountability. Lawyers are often hired directly by governing bodies such as the College of Nurses of Ontario (CNO) or the Canadian Physician Society of Ontario (CPSO) to review policies and practices. Legal counsel in collaboration with Registration Committees would do a thorough review of documents and documentation to determine if practice or inherent risks had any impact to patient outcomes. Lawyers may also be hired by health care providers to seek counsel and representation to complaints against them. In these roles, lawyers work to keep healthcare providers accountable and also providing protection through regulatory bodies.
The broader health care system is very complicated, with many interfaces such as: public health, community services, acute care hospitals, rehabilitation services and long-term care (to cite a few sectors). At the core of each is ensuring safe patient care in order to achieve the best possible outcomes. The legal system contributes to this in many ways. A very current issue is the expansion of private health care facilities within a publicly funded health care system. Access, equity and standards of care are just a few of the interfaces that will require in-depth consultation between many stakeholders. In this over-burdened system, the opportunity for this important interface is to help shape the future health care system – especially during this time of transformation post-pandemic.
***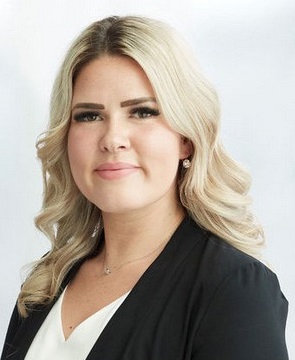 Lianna is an Associate at Neinstein Personal Injury Lawyers LLP. Prior to becoming a litigator, Lianna obtained a Bachelor of Science in Nursing and a Masters of Public Policy and Administration from Ryerson University. As a practicing Nurse, Lianna is known for her unique perspective on medical-legal issues and her strong analytical skills.
Lianna's legal education was focused on civil litigation and health law. She has served as a peer mentor for incoming law students and has been an active member of Pro Bono Students Canada and the Medical Malpractice and Professional Liability Association.
Lianna is currently a member of the Ontario Trial Lawyers Association and holds a Certificate in Health Law from Osgoode Hall Law Society.