Overview
When disgruntled complainants consider advancing oppression cases, they often ask the same question: can the director or directors be held personally liable? Often, the corporate feels personal - the actions complained of seem to be engineered by the individual director, or board of directors. The corporation presents as the innocent bystander caught up in the deeds and misdeeds of its directing minds.
When an alleged oppressive context arises in the context of terminated employees, those employees have various hurdles to overcome before successfully advancing an oppression case personally against directors. First, as a threshold issue, they must satisfy a court that they are properly "complainants" pursuant to the relevant statute. Second, they must establish conduct that was oppressive, unfairly prejudicial, or unfairly disregarded their interests. Finally, the directors must be personally implicated by actions that were made in bad faith or served their interests.
This article will explore the oppression remedy generally but with specific reference to and exploration of claims made by employees as against directors personally. Oppression cases are always highly contextual and cases involving employees or claims made directly against directors are no exception.
What is corporate oppression in the context of Canadian employment law? What tests need to be satisfied before it can be raised, and who can raise a claim?
Corporate oppression is when the directors (and the corporation) exercise or threaten to exercise their powers in a manner that is "oppressive or unfairly prejudicial to or that unfairly disregards the interests of any security holder, creditor, director or officer of the corporation" (s. 248 of the OBCA). The Canadian Business Corporations Act and all of the comparable provincial business corporations acts contain comparable the oppression remedy provisions.
The test for corporate oppression was outlined by the Supreme Court in Wilson v. Alharayeri. First, the complainant must identify the reasonably held expectations they claim to have been violated by the conduct at issue. Second, the complainant must show that these reasonable expectations were violated by corporate conduct that was oppressive or unfairly prejudicial to or that unfairly disregarded the interests of any security holder, creditor, director, or officer of the corporation. Factors useful in determining whether a reasonable expectation exists include: the nature of the corporation, the relationship between the parties, past practice, and the fair resolution of conflicting interests between corporate stakeholders. "Oppression" carries the sense of conduct that is coercive and abusive, and suggests bad faith. "Unfair prejudice" suggests a less culpable state of mind, that nevertheless results in unfair consequences. Finally, "unfair disregard" of interests extends the remedy to ignoring an interest as being of no importance, contrary to the stakeholders' reasonable expectations (see BCE Inc v 1976 Debentureholders; M. Koehnen, Oppression and Related Remedies (2004)).
In Canadian employment law, oppression claims arise most frequently in the context of wrongful dismissal claims. Wrongful dismissal alone will not usually justify a finding of oppression, and not every terminated employee is a "complainant" who has standing to bring a claim for oppression (see Abbasbayli v. Fiera Foods Company). In order to pursue an oppression remedy, applicants must establish that they fulfill the requirements to be a "complainant" (in Quebec, an applicant) which includes shareholders, security holders, executives, the Director under the CBCA and any other "appropriate" person.
Typically, oppression claims that are asserted in the context of wrongful dismissal are made by shareholder employees whose interests have been unfairly disregarded (see Walls v. Lewis (2009)). Claims have been asserted successfully by non-shareholder employees where a director's conduct has prevented the corporate employer from paying wages or wrongful dismissal damages (see Churchill v. Aero Auction Sales; Downtown Eatery (1993) Ltd. v. Ontario (2001)). Similarly, such a claim was permitted to proceed as part of a proposed class proceeding in Brigaitis v. IQT, Ltd. c.o.b. as IQT Solutions, where it was alleged that the directors had diverted funds for personal use before the corporation terminated the employment of employees, leaving insufficient funds to pay termination pay and other amounts (see Abbasbayli v. Fiera Foods Company).
What advice do you have for (ex-)employees or (ex-)shareholders considering applying for an oppression remedy? What are the major factors in the success or failure of an application?
Oppression claims are highly contextual and rooted in the facts. Therefore, major factors in the success of an application include strong evidence establishing the employees' reasonable expectations, an element of unfairness such as underhandedness, and the outright disregard of the interests of the complainant to the personal benefit of the directors. The courts are less likely to find that conduct has been oppressive if the directors prove they were acting in good faith and thought that the conduct or act involved was lawful, and they have not benefited personally from the oppression.
When can directors be held personally liable for oppression? Is there a national standard or do thresholds vary by jurisdiction?
The legal test for determining when directors can be held personally liable for oppression comes from the Ontario Court of Appeal decision in Budd v. Gentra Inc., and has since been applied and endorsed by courts across the country. First, the oppressive conduct must be properly attributable to the director because he or she is implicated in the oppression (e.g., the director must have exercised or failed to exercise his or her powers so as to effect the oppressive conduct); and secondly, the imposition of personal liability must be a fit remedy in all the circumstances. In Wilson v. Alharayeri the Supreme Court confirmed the Budd test and provided the following four principles that should guide a court in determining what is a "fit" remedy:
The oppression remedy request must in itself be a fair and fit way of dealing with the situation:

Frequently cited author Markus Koehnen, highlights five situations in which personal orders against directors might be appropriate: (1) where directors obtain a personal financial benefit from their conduct; (2) where directors have increased their control of the corporation by the oppressive conduct; (3) where directors have breached a personal duty they have as directors; (4) where directors have misused a corporate power; and (5) where a remedy against the corporation would prejudice other security holders (see Koehnen, at p. 201);
The presence of a personal benefit and bad faith remain hallmarks of conduct attracting personal liability, but like the other indicia, they do not constitute necessary conditions; and
Fairness requires an assessment on a case-by-case basis, having regard to the circumstances. For example, where there is a personal benefit but no finding of bad faith, fairness may require an order to be fashioned by considering the amount of the personal benefit.

The order should go no further than necessary to rectify the oppression.
The order may serve only to vindicate the reasonable expectations of security holders, creditors, directors, or officers in their capacity as corporate stakeholders.
The Court should consider the general corporate law context in exercising its remedial discretion under s. 241 of the CBCA. Director liability cannot be a surrogate for other forms of statutory or common law remedies, particularly where such other relief may be more fitting under the circumstances (see Wilson v. Alharayeri, p. 49-55).
How have courts and/or legislation contributed to the evolution of the oppression remedy? Are there any trends that you have noticed, or that you anticipate emerging in the future?
The courts have continued to bring more clarity to the oppression remedy by formulating clearer definitions of the elements of oppression and distinguishing the components of the analysis. For example, Courts have been more helpful in determining the standing as a complainant as separate from the merits of the oppression claim (see PricewaterhouseCoopers Inc v Perpetual Energy Inc).
Oppression remedies were originally designed to provide quick, summary relief in shareholder disputes proceeding by way of application. Overtime these proceedings have grown more complex, and the litigation surrounding some corresponded. With material facts in dispute and genuine issues of credibility, many Ontario courts have called for oppression claims to proceed by action (see Paulpillai v. Yusuf).
There has been some resistance to this approach given the costs associated with full blown trials. In Brooks v. Brooks, Justice Danyliuk of the Saskatchewan Court of Queen's Bench expressed strong views that oppression actions concerning smaller family businesses be decided in the most cost-effective manner and declared that for smaller family businesses the decided trend is to return to summary adjudications where possible. True to this principle, that court continues to seize opportunities to decide family business matters in a summary manner.
What are the defences for directors against a claim of corporate oppression? What advice would you have for individuals defending themselves against these accusations?
The business judgment rule will often protect the directors from challenges to whether they exercised the appropriate care and diligence in taking certain decisions. This rule was expressed by the Ontario Court of Appeal in Maple Leaf Foods Inc. v. Schneider Corp. and endorsed by the Supreme Court of Canada in Peoples Department Stores Inc. (Trustee of) v. Wise. The court may find that a decision of the directors or the corporation taken in good faith, objectively in the best interests of the corporation and after appropriate due diligence, unfairly disregarded the interests of a complainant under the oppression remedy. However, it is rare for directors to be held liable in such cases unless they, in some way, personally benefited from the unfair conduct or wilfully engaged in oppressive conduct.
Transparency is key. Directors successfully defended a claim for oppression where they established that they were clear about their positions with respect to the complainant's interests and tried to address the complainant's issues. The court found that the dispute was direct and that there were no behind-the-scenes machinations adversely affecting the complainants (see Khan v. 101275276 Saskatchewan Ltd.).
What are the remedies if a finding of oppression is made? How does this change if a director is held personally liable? How can these remedies be enforced?
One of the most significant aspects of the oppression remedy is the extremely broad and flexible relief available to successful claimants. Examples of statutory remedies include but are not limited to: an order restraining the conduct complained of, an order removing the directors, a compensation order, proprietary remedies, and orders against directors personally, including awarding costs against them. The courts have acknowledged that it may be appropriate to consider whether a defendant has consciously or deliberately acted outside his authority when fashioning an appropriate remedy.
In civil cases generally, the Supreme Court of Canada has established that punitive damages will be available when there has been "malicious, oppressive, and high-handed" misconduct (see Whiten v. Pilot Insurance Co). However, the Supreme Court of Canada cautioned that awards of punitive damages should only be made in "exceptional" cases to punish, deter, and denounce extreme conduct. (See Capital Corp v James and Capobianco v Paige). Even where punitive damages are not awarded, a finding of oppression is often used as a justification for costs on a scale higher than partial indemnity (See Ford Motor Co. of Canada v. Ontario (Municipal Employees Retirement Board); Piller Sausages & Delicatessens Ltd. v. Cobb International Corp; and Cox v. Aspen Veterinary Services Professional Corp).
Do you have any other insights on helping clients navigate the employment law landscape in this area post/during COVID?
The COVID-19 global pandemic crisis poses particular challenges for directors and corporations around the world. Boards and management must work together to implement contingency plans and implement new backup plans. They must make many tough decisions that this exceptionally difficult new situation requires while balancing the competing interests of the many stakeholders who will be affected by these decisions. To avoid oppression cases, directors should be as transparent and open as possible in the competing interests they must balance. Decisions that may, by necessity, unfairly disregard the interests of stakeholder or group of stakeholders, including employees, should be well-documented and reflect the directors applying their minds to the best interests of the company and exercising their judgement.
***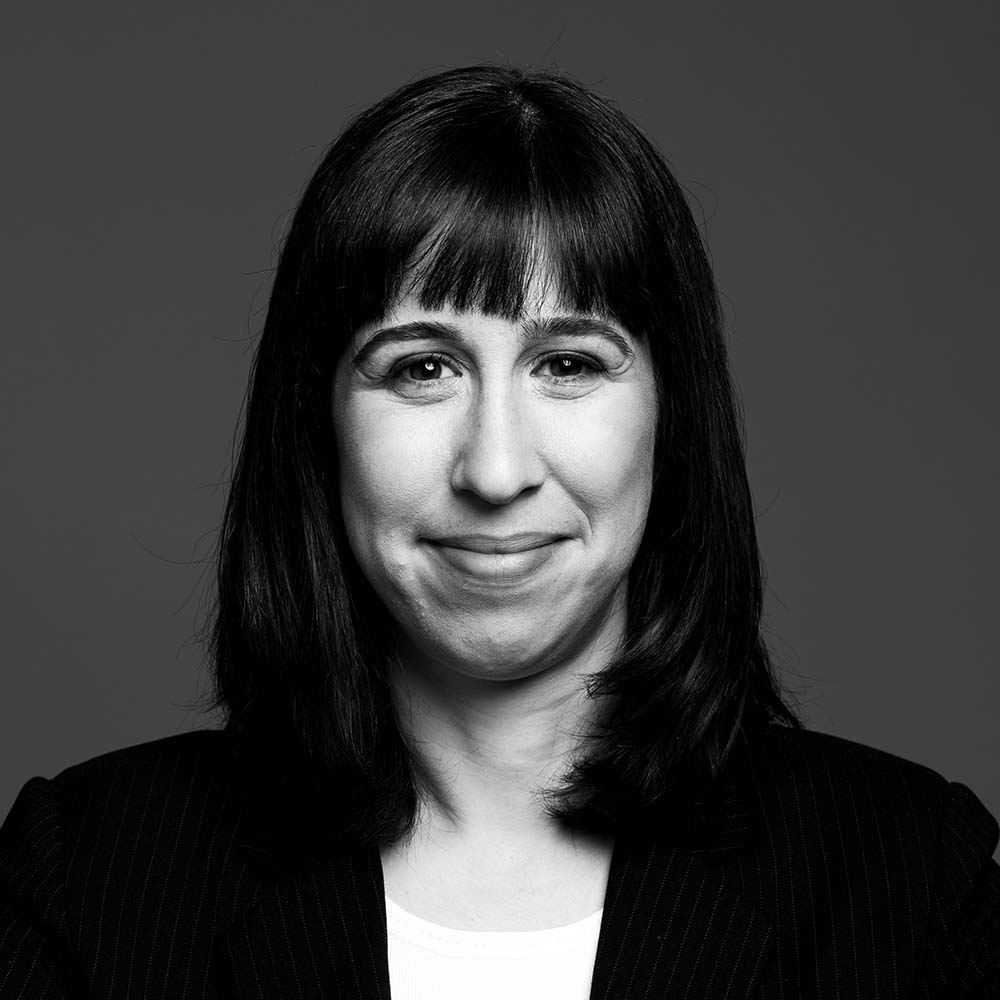 Dena N. Varah is a partner at Lenczner Slaght. Dena's practice has broad scope, encompassing corporate and commercial litigation, shareholder disputes and oppression claims, contract issues, professional negligence cases, class action defences, employment/wrongful dismissal matters and administrative and insurance law. She has often appeared in the Ontario Superior Court of Justice and the Ontario Court of Appeal, as well as before administrative tribunals and in private arbitrations.