Gambling has been one of the most tightly regulated activities in Canada since its legalization in 1969. Over the intervening decades, the gaming industry has evolved from traditional in-person methods to new platforms as the internet and cellular technology have come to dominate communications, transactions, and social interactions. Now, the gaming industry is undergoing a renaissance, spurred by new offerings such as esports, fantasy leagues, and social and cloud gaming, combined with a sea-change in the attitude of both the government and professional sports leagues. We asked Peter Czegledy, Co-chair of the Sports, Media and Entertainment and Chair of the Gaming practices at Aird & Berlis to run us through the post-pandemic gaming landscape, where the industry goes from here, and what it means for consumers now and in the future.
How has Canada's gaming industry expanded from the traditional methods of gambling to new platforms such as online and mobile phones? What are some of the challenges that the industry has faced in adapting to these opportunities, and what role have the federal and provincial governments had to play in regulating these new media?
The gambling industry has expanded from traditional methods of in-person gambling to newer platforms generally in step with other industries, beginning in the mid to late 1990s. How this change has developed is straightforward – the widespread adoption of the internet as a broadcast and narrowcast medium, and its suitability for commerce, made it a ready medium for the provision of gambling products and experiences.
The key challenges that government actors faced in responding to these circumstances were not dissimilar from those that they faced in any other online activity; in particular, the internet:
i) simplified cross-border activity;
ii) gave opportunities for participants to hide their identity in new ways;
iii) complicated the ability to monitor, validate, trace, regulate and tax transactions; and
iv) exponentially increased the potential speed and volume of transactions.
Canadian governments were not early adopters of online gambling and, as a consequence, a good deal of such activity initially occurred through unregulated channels. Beginning in 2004, that changed, and many of the provinces and territories now offer some form of regulated online gambling activity in their jurisdiction, generally through or under contract with provincial Crown corporations or similar entities. It is however only this year (in Ontario) that private industry has started to be provided the opportunity to compete on an even footing with such government entities as regulated operators.
Because gambling is fundamentally a prohibited activity under Canada's Criminal Code, it is permitted only under special exemptions to the general prohibition. Some of the key exemptions give the provinces significant rights and responsibilities and, therefore, unless such provisions are altered (which is unlikely in the near term), provincial governments are expected to continue to be involved in the industry for the foreseeable future. Other variables, such as the need to protect vulnerable people, the desire to maintain the integrity of the industry, and the revenue opportunity that gambling presents are also a strong basis for continued government involvement. How that involvement plays out, however, is still an evolving situation.
Is there still a future for in-person gambling or is the industry moving away from casinos and other physical locations?
In my view, gambling is an activity that will be present in whatever medium of human interaction is presently available. While gambling historically originated as in-person activity, the advent of technology has continually impacted and altered it. Accordingly, it is logical that as human activity progresses from in-person to online to fully virtual, and then on to each subsequent new medium of interaction, gambling will follow. This will likely include not only the gambling experience, but the underlying activity that is being gambled on as well. This does not mean that traditional in-person gambling venues will become extinct – but they will need to evolve in order to be competitive and to continue to attract customers in an increasingly more complex environment.
Which types of gaming have seen the biggest growth in recent years, and which stand to most increase their share of the market in the future? How has the pandemic changed gaming patterns, if at all?
Different types of gambling have risen to prominence over the last few years, including casino games, poker and, most recently, sports betting. Some may stand out more due to their media or social prominence, but that does not necessarily tell the complete story. In Canada, for example, lotteries are still very important, in terms of the revenue generated for governments and the breadth of player participation. But all of these gambling activities are fundamentally similar to those that existed 100 years ago, albeit in different formats and through different media. The bigger question may be what new gambling activity paradigms will evolve in the future.
The pandemic was very useful in providing some clues in this regard. With in-person and social interaction generally restricted and physical entertainment and leisure facilities shuttered, an early separation occurred in the gambling industry – with online businesses seeing their stock value skyrocket and in-person-based operators facing the opposite. Since then, beginning in 2022, the separation has diminished, but a focus on online business channels continues to have a lasting effect.
More importantly, the pandemic instilled a new level of comfort for individuals with all forms of virtual communication, transaction and exchange. It also altered our acceptance of flexible work models, increased our focus on both physical and mental well-being, promoted even greater reliance on at-distance technologies, and forced us to rethink supply chains. While many such changes likely would have occurred eventually over time, at a minimum, the pandemic served to accelerate them. Regardless, I would expect that these large-scale socio-cultural shifts will ultimately have a lasting impact on the gambling industry (along with others), effectively moving it towards more of a technology based, personalized, and virtually augmented experience.
How have fantasy sports providers sought to juggle the balance between sports gambling and maintaining the integrity of the events they cover?
It is important to appreciate the appropriate roles and obligations of participants in the industry. Maintaining the integrity of the underlying sporting activity is principally the responsibility of the athletes, the teams, the leagues, and the sporting commissions and sports regulatory authorities – not sports betting businesses. That is not to say that sports betting businesses don't have a role to play in that process – everyone does – but it is not a principal role by any stretch. Their critical function is to not facilitate illegitimate activity – for example, by accepting play from or on behalf of athletes – and to monitor, report and prohibit questionable activity. In modern-day sport, sports betting businesses will often work closely with sporting and regulatory authorities to ensure that they are not unwittingly acting as a platform to further illegitimate activity.
Maintaining the integrity of the underlying activity that is the subject of gambling will always be a concern in the gambling industry. However, specifically in relation to the sports industry, it is increasingly more difficult to undermine the integrity of a sport. To start with, the athletes earn so much money at the upper professional levels that extra financial gain is a far less attractive option than was ever the case earlier. Furthermore, a significant portion of such compensation is often independent from wages directly earned from participation in the sporting event, but stems from sponsorships and other business partnerships that are heavily based on an athlete's reputation as much as performance. These circumstances make the athlete much less receptive to bribery than might have been the case in the past.
At the same time, the gambling industry has vastly improved its ability to monitor and analyze both on-field events and betting patterns. Greater customer knowledge and electronic oversight, the use of larger databases, advanced analytics and artificial intelligence systems all contribute to a better ability to spot betting behaviours outside predicted expectations, raise warnings faster and shut down questionable transactions more speedily. The partnerships between owners, leagues and sporting authorities with sports betting businesses can help that process.
What are the most important factors that businesses should consider before entering the gaming sector and what are some red flags that should warn them away from certain operators or strategies?
Many investors or entrepreneurs see the recent expansion of the industry as an easy opportunity for financial profit, assume that the barriers to entry are low, and expect to be able to start up and operate a competitive, profitable business in no time. Unfortunately, they are often quickly disabused of such notions. It is a highly competitive industry with a significant regulatory compliance regime, a high cost of customer acquisition, often requiring a large capital outlay and necessitating serious technological capability. One must also contend with several well-heeled and established competing operators (in both the land-based and online sectors), many of whom have multinational experience. So my first words of caution to any new potential investor or entrant would be to not underestimate the challenges the industry presents. In addition, I have found that industry expertise and experience on both the operations and advisory side tend to be critical criteria for success. All that said, the industry has been growing and evolving at a remarkable rate, and, in my view, significant opportunities remain for new entrants, as well as new types of product and service offerings.
Why are social gaming and cloud gaming experiencing such a surge in popularity, and how does their international and online character affect how they are regulated?
Social gaming and traditional gambling are very different business models, although the latter has certainly started to borrow elements from the former. Social gaming's popularity, in large part, stems from a structure that offers the base activity without cost to the customer (social gaming operators instead typically make financial gains from a multitude of microtransactions that enhance the customer experience), a format that encourages social interaction, and a design that works well with a smartphone or similar device. Given those factors, it should not be surprising that social gaming has become spectacularly popular over the last number of years.
Cloud gaming is usually used as a reference to moving the processing and visualization of an activity from local hardware and software to allow it to be operated remotely. Most online gambling has used this model since the inception of that industry sector; accordingly, it has involved less of a structural shift than would be the case in something like the videogaming industry, where it completely upended the previous commercial paradigm. However, the more interesting development is the increasing recognition that land-based and cloud-facilitated online gambling have a lot to offer each other and need not be operated as independent and competing models – as witnessed by the investment that a number of land-based operators have made in online offerings, and that online operators have made in partnership with physical premises.
Indeed, the international nature of gambling products and services, particularly when offered through an online format, produces several jurisdictional issues. Gambling businesses can have a head office located in one jurisdiction, be licensed in another, have staff in another, servers in yet another and customers in several others. Potentially, the laws of some, all or none of those jurisdictions may apply to their activities. This pattern is not a unique predicament – it reflects the multi-jurisdictional and interconnected nature of the current world. However, there are unique elements to addressing these complex legal and regulatory situations in a gambling context – for which expert counsel are the best, if not the only, answer for industry participants.
Esports are one of the fastest growing forms of entertainment in the world and have one of the lower capital requirements for team ownership in the world of professional sports. How can an individual or business invest in a team or a league, and what are the potential benefits and risks of doing so?
This understanding of esports is certainly accurate – it is indeed a rapidly growing form of entertainment. Just as importantly, it attracts a demographic that is, on the whole, youthful, technologically literate, highly communicative, loyal and prepared to spend funds. It is also correct to say that the cost of acquisition of a typical esports franchise (keeping in mind that not all esports is run on a franchise model) is generally less than that of the price of a professional sports team in a first-tier national or international league of an established traditional sport (e.g. hockey, baseball, football, basketball, etc.). But I would argue that such pricing differential properly reflects the differences in brand awareness, size of the fan base, venue ownership, broadcasting fee allocation, merchandising sales history, event ticket sales history, etc. By example, you can't fairly compare the Toronto Defiant (an Overwatch League franchise) – a team that has been in existence for four years and playing a game that is six years old – to the Toronto Maple Leafs (an NHL franchise), a 105-year-old team that plays a game 150, or more, years old. However, it is clear that some parties are certainly betting on a steady converge of those valuations over time, even if the situations are not perfectly analogous. For example, nobody "owns" the game of hockey – but Activision Blizzard certainly owns the Overwatch game.
From an investment standpoint, many esports teams, just like in other professional sports, are privately owned. In those cases, unless a party can commit a very large amount of money, a direct investment opportunity is not feasible. However, some teams (or their corporate owners) are publicly listed and, in those cases, a fractional interest can be purchased readily in the open market. In connection with those cases, it would be inappropriate for me to seek to summarize the applicable "risk factors" related to such investments in a few short words (and suggest that a prospective investor set aside several hours of quality time with the applicable prospectus), but suffice to say that they include all of the factors that would normally apply to a sports business, along with several additional ones that reflect the unique nature of esports. As usual in the investment world, the attendant potential financial rewards reflect such risks.
Do you have any other insights into any part of the gaming industry in Canada that you feel would be valuable to our readers?
The gaming industry is a complex and quickly evolving industry in many regards – operationally, competitively, technologically and, not least of all, legally. That makes it an exceptional opportunity in many respects, but also one fraught with risk. Luckily (for the legal profession), this is an environment in which lawyers often thrive and are always a necessity.
***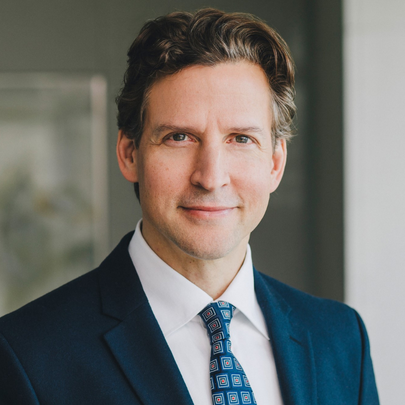 Peter Czegledy is a partner at Aird & Berlis and a member of the firm's Corporate/Commercial Group, as well as the Intellectual Property, Mergers & Acquisitions/Private Equity, Technology and Licensing Groups. He is Chair of the Gaming Group and co-Chair of the firm's Esports & Gaming Group and Sports, Media & Entertainment Group. He has substantial expertise in the area of gambling and gaming law, with experience both in the acquisition/establishment phase and as ongoing corporate counsel managing compliance with applicable regulatory regimes and advising on technological applications. He has acted in both private transactions and public procurements, and has represented a multitude of leading participants in the casino, track, i-gaming, mobile gambling and gaming and social gaming industries. For more information, please visit www.airdberlis.com.