Across the globe, sustainable and socially-responsible investments are increasingly growing in reach and influence. Of late, this focus has centered on ESG (Environmental Social and Governance) standards and measures for corporate performance.
ESG refers to three key factors used to evaluate companies and governments with respect to sustainability and ethical impact: environmental issues (including water quality, climate change and land use), social issues (including local community interests, human rights and consumer relations) and governance (including corporate management and leadership). In so doing, it enables investors to go beyond traditional financial analyses to include in their investment decision-making the impacts that a company's social activities, environmental performance and overall governance can have on its bottom line.
ESG standards offer investors a standardized approach for evaluating a company's commitment to sustainable development. In Canada, relations with, and support from, Indigenous Nations is key to achieving long-term sustainable development within Indigenous traditional territories. To that end, the Coalition for the Human Rights of Indigenous Peoples has noted that: "Indigenous peoples have long maintained ways of life and systems of law that embody principle and values which are now being described as 'sustainable development.'"
Concurrently, the Truth and Reconciliation Commission's Call to Actions includes a call on corporate entities to do their part in advancing reconciliation with Indigenous peoples, including by adopting the United Nations Declaration on the Rights of Indigenous Peoples (UNDRIP) as a reconciliation framework and to apply its principles, norms, and standards to corporate policy and core operational activities involving Indigenous peoples and their lands and resources.
Notwithstanding the important role that companies operating in Canada have in advancing reconciliation with Indigenous peoples, a recent 2022 review of Canadian ESG reporting conducted by PwC revealed that less than 30% of companies report policies to attract and retain Indigenous employees, managers and board directors, with an even smaller percentage (less than 20%) of the top Canadian companies currently disclosing an Indigenous Truth and Reconciliation action plan.
We sat down with Maya Stano and Jennifer King, Partners in Gowling WLG's Environmental Law Group and members of the firm's Environmental, Social and Governance (ESG) leadership team, to discuss the importance of integrating Indigenous rights recognition into ESG standards and reporting.
Could you begin by providing some context on Indigenous rights and their recognition under Canadian law?
Indigenous rights are inherent rights held by Indigenous peoples that flow from their occupation and continued use of their traditional territories since well before European contact. There is no single official overarching definition of what these rights are, and their scope and content will often vary amongst different Indigenous Nations. In a very general sense, they include (but are not limited to) rights to land and resources, rights to self-determination and self-government (including political and legal systems), rights to practice their cultures, customs, language and spiritual practices, and economic rights. Importantly, Indigenous rights are not granted by external sources, or solely in existence due to external recognition, but are a result of Indigenous peoples' occupation of their home territories since time immemorial.
Since European contact, many of these Indigenous rights have been infringed upon through settlement and colonial institutions, with attempts to abolish them through early policies of extinguishment. Rights extinguishment was initially accomplished through treaty negotiations, and later supported by discriminatory legislation that included prohibitions on Indigenous peoples from hiring legal counsel to further land claims. Following the repeal of this legislation in the 1950s, and other events through the ensuing decades, a surge of activism arose focused on the recognition of Indigenous rights, with increasing success both in the political realm and court decisions.
In 1982, the protection and affirmation of Aboriginal rights was enshrined in Section 35 of the Canadian Constitution, and further protected from derogation or abrogation by way of Section 25 of the Charter of Rights and Freedoms. Thereafter, we have seen a substantial evolution on the depth of understanding of the content and meaning of Aboriginal title and rights, along with the development of a legal regime for consultation and accommodation, and a legal test for Aboriginal title determination that was successfully applied by the Tŝilhqot'in Nation in the seminal 2014 Supreme Court of Canada decision.
In more recent years, the emphasis on the recognition and protection of Indigenous rights has continued to grow, including by way of the formal adoption of legislation to achieve the objectives of UNDRIP by the Governments of both British Columbia and Canada, active reviews of legislation underway in many Canadian jurisdictions to align with the rights recognition under UNDRIP, and a shift away from policies on right extinguishment towards policies focused on Indigenous rights recognition.
Is this shift towards Indigenous rights recognition in Canadian law and policy captured in ESG regimes?
We recently reviewed with our colleagues the extent to which the protection and recognition of Indigenous rights are captured in current ESG regimes. We initially focused on some of the main ESG standards currently in force – specifically, the Global Reporting Initiative (GRI), Sustainability Accounting Standards Board (SASB), Financial Stability Board's Task Force on Climate-related Financial Disclosures (TFCD) and Climate Disclosure Standards Board (CDSB) – which were also considered in a 2021 report commissioned by the First Nations Major Project Coalition (FNMPC).
Our review revealed some general interactions with matters set out in these ESG standards that may indirectly support Indigenous interests (for example, references to impacts of climate change on local communities, impacts to biodiversity undermining the livelihood and cultures of Indigenous communities, and focuses on resilient communities). As a distinct matter, however, Indigenous rights recognition is not substantively addressed in any of these standards.
GRI and SASB were the only ESG standards that directly accounted for Indigenous issues, but they both failed to provide guidance on the meaningful integration of Indigenous peoples and perspectives into organizational governance, operation, and decision-making processes. Further, while the GRI and SASB recognize some qualitative factors in their assessment of Indigenous issues, they focus on "consultation" and "due diligence" checkboxes as opposed to an integrated decision-making and relationship facilitating approach.
For example, by way of its topic-specific disclosure (GRI 411: Rights on Indigenous Peoples (2016)), GRI prioritizes Indigenous legal challenge metrics. Further, while GRI requires organizations to submit a managerial narrative that outlines their approach to protecting the rights of Indigenous peoples, the required disclosure does not include collaborative or integrational components. Similarly, SASB does not provide any substantial guidance on how to incorporate Indigenous rights into an organization's operations or procedures. While both standards reference UNDRIP, they engage with Indigenous rights on a relatively surficial level, without providing comprehensive guidance on inclusive operational and governance metrics.
Some advancements have been incorporated in the Global ESG Disclosure Standards for Investment Products (GEDSIP), which are a set of global standards for disclosing how an investment product considers ESG issues in its objectives, investment strategy, and stewardship activities. The GEDSIP framework requires consideration of impacts to Indigenous rights within the due diligence process, which mandates the avoidance of investments in enterprises or projects that "unlawfully infringe on the ownership or claimant rights of an Indigenous people as set forth by the United Nations Declaration of Rights of Indigenous Peoples."
There is also important work underway to enhance current ESG regimes. For example, following the mandate issued under the European Commission's 2021 Corporate Sustainability Reporting Directive, the European Financial Reporting Advisory Group (EFRAG) has released working papers in advance of its pending publication of final standards. In an exposure draft titled ESRS S3: Affected Communities, issued by EFRAG in April 2022, methods are set out for reporting organizations to use in identifying and managing the actual and potential impacts on particular rights of Indigenous communities. This draft also requires reporting organizations to explain how the views, interests, rights and expectation of materially affected local communities, including respect for their rights as Indigenous peoples (where applicable), inform its strategy and business model. Further, reporting organizations must explain "how the engagement includes a good faith negotiation with affected Indigenous Peoples to obtain free, prior, and informed consent where the undertaking affect the lands, territories, or resource that Indigenous Peoples customarily own, occupy, or otherwise use; or relocates them from land or territories subject to traditional ownership or under customary use or occupation; or affects or exploits their cultural, intellectual, religious and spiritual property."
How can Indigenous Rights recognition be effectively supported through ESG standards and frameworks?
As mentioned, current ESG standards either lack any express recognition of Indigenous rights, or limit attention on these important matters to relatively superficial requirements or negative considerations (i.e., the existence of legal actions brought by Indigenous Nations). Work underway to consolidate and develop more substantive standards presents an important opportunity to achieve greater Indigenous rights recognition and protection.
To ensure that this important work successfully achieves its goals, specific standards are required focussed on encouraging companies to meaningfully engage with Indigenous Nations as governing authorities – in compliance with their Indigenous laws and protocols.
Further, quantitative metrics should be implemented to provide investors with greater certainty on the activities undertaken by companies in regards to early, ongoing and meaningful engagement with Indigenous rights holders. Specific standards on the requirement for Indigenous consent are required, supported by clear guidance and policy, with regular reviews to ensure such consent is not only obtained at the outset of a project, but also maintained throughout operations.
Finally, with UNDRIP as the recognized framework for advancing reconciliation, and the clear call to action on corporate entities in fulfilling their role in reconciliation with Indigenous Nations in Canada, we support the growing number of practitioners, academics and leaders advocating for the expansion of "ESG" to "ESG+I", to enable investors to evaluate a company's advancement of Indigenous inclusion, rights recognition, and ultimately reconciliation. In addition to the content outlined above, such new ESG+I category should include standards promoting the indigenization of corporations, compliance with Indigenous laws, preferential hiring of Indigenous employees and contracting of Indigenous businesses, meaningful incorporating of traditional knowledge and support for Indigenous led-projects and Indigenous equity ownership, along with performance indicators tied to socio-economic goals set by the Indigenous community. In so doing, investors will gain a more fulsome understanding of a target company's sustainability and long-term viability, enhancing the certainty and long-term value of their investments.
***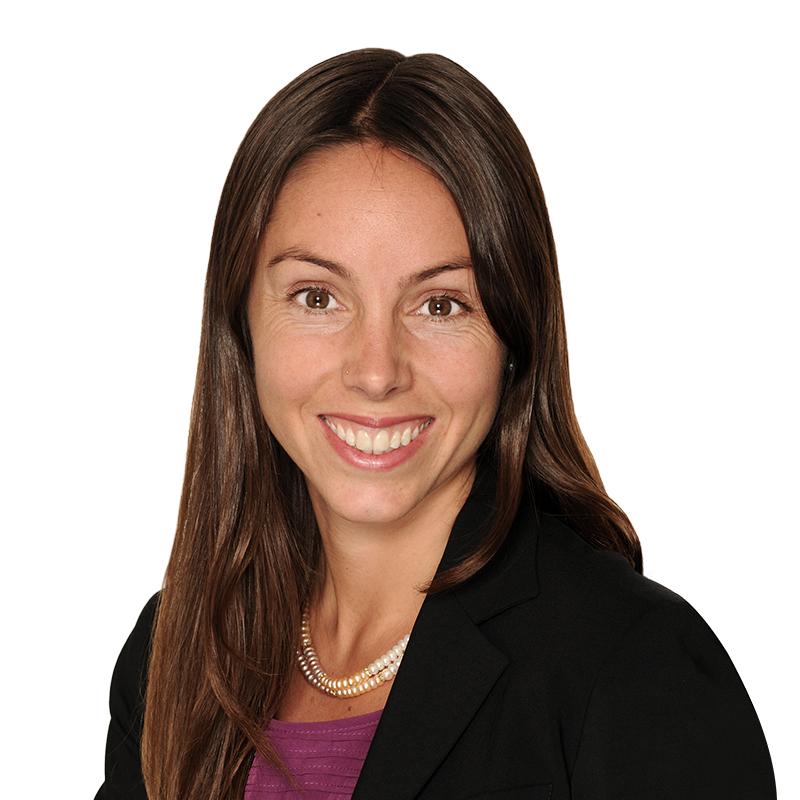 Maya Stano is a Vancouver-based partner whose practice focuses on environmental, Indigenous, natural resource, and construction law. Maya is a member of the Environmental, Indigenous, Business, Nuclear, Mining, and Construction Law practice groups, and a member of Gowling WLG's Hydrogen and ESG leadership teams.
Maya provides strategic regulatory advice and representation on matters including environmental impact assessments, natural resource development, major infrastructure projects, regulatory compliance, and ESG.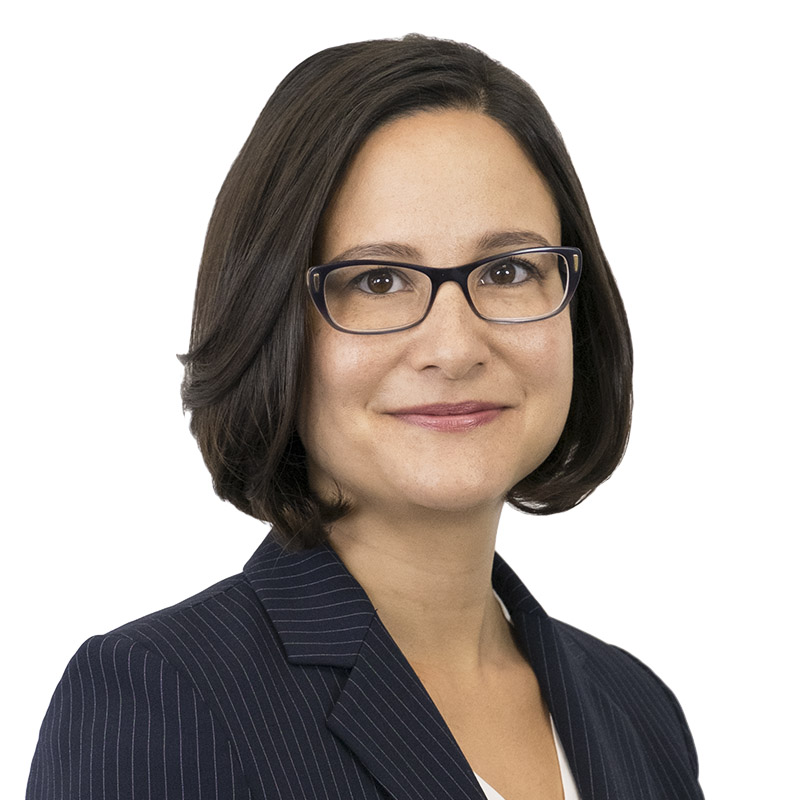 Jennifer King is a partner in Gowling WLG's Environmental Law Group with a national practice in environmental law and its intersections with Indigenous, constitutional, municipal, land use planning, and regulatory law.
Jennifer is a member of the firm's Canada North, Indigenous, Advocacy, Energy Sector, and Municipal Law Groups, and serves on the firm's Environmental, Social and Governance (ESG) leadership team. She is called to the bar in Ontario and Nunavut.
Jennifer provides strategic regulatory advice and representation on matters including environmental impact assessments, natural resource development, major infrastructure projects, and endangered species approvals, including in Canada's near and far north.