Disagreements between shareholders – or between shareholders and management – are a common occurrence in the corporate world. When conduct by a company or its directors is alleged to be unfair or prejudicial towards a stakeholder, the remedy of oppression is available. If the complaint is valid, courts have a wide discretion to deal with the misconduct. But what happens when fellow stakeholders and business partners are members of the same family? How do the interpersonal relationships and family dynamics affect these complex corporate proceedings? We asked Lars Brusven, a litigator at Lax O'Sullivan Lisus Gottlieb (LOLG) how these conflicts arise, how they are litigated, and how they can be avoided. Below is his thorough examination of corporate oppression in closely-held family companies.
How much of a role does the family business or ownership structure play in the nature, causes, and dispute-resolution avenues available to its shareholders? What particular elements of these businesses cause the most uncertainty when disagreements arise?
Unlike other companies, family-owned businesses tend to have fewer owners, take a more informal approach to management, and are less likely to operate under a shareholders' agreement. Most family-owned businesses do not have board committees, with board functions often performed on an ad hoc basis.
By their nature, family businesses are susceptible to becoming proxy battlegrounds in family disputes unrelated to the management or operation of the business. Oppression cases involving family-owned companies show that when family disputes arise, parents, siblings, or spouses will often turn to the family business to gain an upper hand on those with whom they are sparring—by removing or excluding family members from management, refusing to hold shareholder meetings, or by making unilateral or unfair management fee or dividend payments.
The single most common cause of uncertainty in family-owned business disputes is the absence of a shareholders' agreement or another written document detailing the parties' respective expectations and setting out agreed-upon dispute resolution mechanisms. While shareholders' agreements will rarely seem necessary between family members when times are good, when relationships sour, disputes in family-run businesses often become the most acrimonious and difficult oppression cases. In such cases, courts will often conclude that the dysfunction is so great that the only workable option is to wind up the business. Without a shareholders' agreement, family business owners expose themselves to these court-imposed remedies—even if the parties would have preferred to keep such options off the table.
What is the oppression remedy and what is its provenance within Canadian corporate law? When can it be invoked, who can apply to the courts for it, and what is the legal standard for courts to grant the application and make an order based on it?
The oppression remedy is the broadest and furthest-reaching shareholder remedy available in Canadian law. Consistent with the statutory language set out in provincial and federal legislation, courts interpret and apply the oppression remedy broadly, against any number of corporate stakeholders.
At its most basic, the oppression remedy functions by giving a "complainant" the right to bring a court proceeding against a corporation or other stakeholders, where conduct has occurred that is "oppressive", "unfairly prejudicial" or which unfairly disregards the interests of a shareholder, creditor, director, or officer. The oppression remedy is said to impose a general standard of fair conduct. When this standard has been breached, complainants may apply to court for an order rectifying the oppressive conduct. The court may make any order it deems appropriate, including awarding money damages, appointing a receiver, dissolving the corporation, forcing the acquisition of securities, or amending charter documents.
The oppression remedy first appeared in Canadian legislation in 1960, when it was introduced into the British Columbia Companies Act ("BCCA"). This was during a period in which the Canadian federal government and various provinces formed task forces to review and modernize federal and provincial corporate law. Although borrowed directly from England's legislation, British Columbia's early iteration of the oppression remedy was rarely used and was not replicated by other provinces or the federal government. The view at the time was that the oppression remedy promoted judicial interference in the affairs of private corporations.[1]
By the 1970s, however, views had evolved and amendments to the BCCA included more robust oppression remedy provisions, which were soon followed by federal legislation under the Canadian Business Corporations Act ("CBCA"). Although Ontario was a late-adopter of the oppression remedy—not introducing it into its provincial statute until 1980—the province ultimately adopted the most expansive approach, by expressly allowing oppression proceedings to be brought even in the face of threats, as opposed to actual misconduct.
The seminal case of Re BCE Inc. v. 1976 Debentures[2] sets out the framework for oppression remedy proceedings, as well as the appropriate factors to be considered by a court in its analysis. In BCE, the Supreme Court of Canada clarified that the focus must be on whether the evidence shows that a complainant had a reasonable expectation and, in turn, whether that reasonable expectation had been violated by conduct amounting to "oppression", "unfair prejudice" or "unfair disregard" of that expectation. The Court instructed that the analysis of any oppression complaint must account for "business realities, not merely narrow legalities".
The Court went on to observe that the reasonable expectations of stakeholders, which are the "cornerstone of the oppression remedy", are "objective and contextual" and should be assessed with reference to, among other things, general commercial practice, the nature of the corporation, the relationship between the parties, past practice, steps the complainant could have taken to protect him or herself, agreements or representations made by the parties, and the fair resolution of conflicting interests between corporate stakeholders.
How has the jurisprudence on the oppression remedy evolved over time, and how have recent cases refined and clarified the circumstances in which courts will look favourably upon such an application? How much emphasis do courts place on the particular circumstances of each case as opposed to broad legal precepts or past precedents?
The oppression remedy is a fluid area of the law. Although courts will always scrutinize the specific facts of each case when weighing the merits of an oppression complaint, the case law is constantly developing new principles in response to unique and complex cases that come before the courts.
For example, in 2017, the Supreme Court of Canada confirmed in Wilson v. Alharayeri[3] that the oppression relief can be ordered against directors in their personal capacities where the oppressive conduct resulted from a director exercising, or failing to exercise his or her powers, and where personal liability is an appropriate "fit" in the circumstances.
One year earlier, in Mennillo v. Intramodal Inc.[4], the Supreme Court of Canada considered whether a corporation's failure to comply with the strict formalities of the CBCA could be oppressive. The complainant was a minority shareholder. The corporation was run in a very informal manner—there was no shareholders' agreement and the corporation's affairs were seldom reduced to writing. Upon the minority shareholder's resignation as an officer and director, the corporation sold his shares to a third party. The corporation did not comply with the strict criteria under the CBCA when registering the share transfer. The plaintiff alleged oppressive conduct. The Supreme Court of Canada found that a breach of the technical requirements of the CBCA is not, on its own, a basis for seeking oppression remedy relief.
Recent cases in Ontario have included the Court of Appeal affirming, in 790668 Ontario Inc. v. D'Andrea Management Inc,[5] that the clean hands doctrine applies in oppression remedy proceedings when claims in equity are advanced.
More recently, the Court of Queen's Bench of Alberta had the opportunity to address the evolving area of law concerning duties of good faith and fair dealing in Haack v Secure Energy (Drilling Services) Inc.[6] In finding for the complainant, Justice Woolley confirmed that courts may make simultaneous findings of oppression and breaches of the duty of good faith and honest performance of contract where the misconduct extends—as is often the case—to the applicant's employment with the company.
What are some of elements specific to family-owned businesses that can complicate or otherwise materially affect the course of an oppression action?
The typical absence of a shareholders' agreement among owners in a family business is a specific feature that often complicates related oppression proceedings. The recent high profile Libfeld[7] case before the Ontario Superior Court's Commercial List offers a telling example. This family dispute revolved around the Conservatory Group, a real estate investment company founded by Theodore Libfeld, a Holocaust survivor, who immigrated to Canada from Poland in 1951. Theodore had four sons who eventually joined the business and became equal partners when Theodore died in 2000.
Despite being a financial success—with the company valued somewhere between $2.5 billion to $4 billion—the four brothers failed to adopt a shareholders' agreement or partnership agreement to govern their relationship as owners. By 2015, the brothers' relationship unravelled, leading to dysfunction and gridlock in the business. Although each of the brothers wanted to carry on the business, they did not wish to do so with each other.
One of the brothers, Mark, applied to wind up the family business. During the 21-day trial, each of the brothers led extensive evidence in support of their mutual allegations of oppression. Although the court ultimately made no finding of oppression, Justice McEwen concluded that the brothers' disputes had created "extreme and irreparable dysfunction" and the brothers could not continue carrying on business together. The primary issue to be decided was how to dissolve the company. Given the lack of a contractual agreement to guide how disputes among owners would be handled, the court was left to hear submissions from the parties and exercise its own discretion on the appropriate remedy.
The brothers divided into two camps in respect of how best to wind up the business. Two brothers, Sheldon and Jay, asked the court to direct a buy-sell remedy or, alternatively, a strategic buy out. The other two brothers, Mark and Corey, proposed that the business be divided into four distinct portions, with each brother being allocated one portion. Alternatively, they proposed a total liquidation, on condition that none of the brothers be permitted to purchase any of the assets.
Justice McEwen ultimately considered each proposed remedy and rejected them all, finding that each was designed to either unfairly favour the party requesting it, or was designed to unnecessarily prejudice the other parties. Instead, Justice McEwen ordered that the Conservatory Group be wound up and sold under the supervision of a court-appointed sales officer, with the brothers being permitted to participate in the sales process as potential purchasers. An important takeaway from the Libfeld case is the importance of entering into a shareholders' or partnership agreement early, before disputes arise. The Libfeld brothers did spend considerable time and resources consulting advisors for the purposes of putting a written agreement in place; however, this occurred only after early signs of conflict emerged, which ultimately proved to be an impediment to the brothers reaching a consensus.
Aside from issues flowing from a lack of a shareholders' agreement, other unique aspects of family businesses can complicate oppression proceedings. For example, conflict and gridlock will frequently arise when family members participate in the management of a business by mere virtue of their ownership, contrasted with other businesses which recruit leadership teams based on performance or qualifications.
Finally, co-owners in family businesses must stay mindful that close personal ties between shareholders may create fiduciary obligations that would not otherwise be present in other corporate settings. In Waxman,[8] the Ontario Court of Appeal upheld the trial judge's finding that a shareholder owed fiduciary duties to his brother, and that those duties continued throughout the share sale transaction between the brothers. The Court of Appeal held that a finding of a fiduciary relationship will always come down to the nature of the relationship between the individuals. Thus, shareholders in a family business face a unique additional risk of exposure to claims for breaches of fiduciaries duties where conflicts arise.
What insights can you offer to individual shareholders that may be considering filing an oppression claim? Are there any actions or due diligence that potential claimants should take before they initiate an action? Conversely, what steps can family companies take to be proactive and prevent such a dispute – or at least, a lawsuit – from occurring in the first place?
There are a number of considerations worth bearing in mind for a shareholder considering an oppression complaint in the context of a family business (or otherwise). First, one must remember that the oppression remedy is designed to rectify oppressive conduct—it cannot not be used by a shareholder who simply wishes to get out of a business. Courts will decline oppression remedy relief merely because the owners of a company could not reach an agreement as to how their interest would be divested.
Second, shareholders considering filing an oppression claim in respect of a family business should carefully consider what specific reasonable expectation was violated, along with what evidence is available to demonstrate that the expectation existed, was reasonable, and was in fact violated. Given the common lack of governing agreements between co-owners in family businesses, evidence of past practice becomes increasingly important for complainants seeking to establish the existence of a reasonable expectation.
Finally, as a matter of litigation strategy, a potential complainant may consider whether they are better served by marshalling evidence of oppressive conduct or, instead, focusing on demonstrating that irreparable deadlock exists. Courts have relied on the "just and equitable" language in section 207 of Ontario's Business Corporations Act in exercising their discretion to order a wind-up or alternative remedy where shareholder deadlock exists, but oppression has not necessarily been established. As such, an applicant may fare better by avoiding the temptation to launch personal recriminations against one's business partners and instead focus on demonstrating deadlock, and how the applicant's preferred remedy is minimally intrusive and is consistent with the parties' reasonable expectations. In cases of shareholder deadlock, courts have been willing to fashion a variety of creative remedies, including private or public auctions, taking a company public, various buy/sell arrangements, or a court-supervised valuation and buyout.
A number of preventative measures are also available for owners of family businesses wishing to minimize the risk of costly and time-consuming litigation down the road. First, it is critical to adopt formal and express measures for conducting the management and operation of a family business. There should always be a clear—and ideally, a written—understanding among the family members as to their respective roles, priority, and mechanism for payments to be made, and the circumstances in which those payments may be reviewed and adjusted. Co-owners in a family business may also consider retaining outside professional advisors to assist with the management, finances, or operations of the business. While hiring professional advisors to assist in the running of a small family business can be a significant investment, it brings to mind the old adage, "an ounce of prevention is worth a pound of cure."
Owners in a family business may also consider avoiding litigation altogether by directing their disputes to mediation, arbitration, or some combination of both. Private dispute resolution has the considerable benefit of avoiding a public airing of grievances among family members, which often involve personal and sensitive issues. Courts have confirmed that arbitration agreements are enforceable in the context of disputes involving oppression claims, and carefully worded arbitration clauses can ensure that an arbitrator has jurisdiction to order an expansive range of remedies.
Do you have any other insights into corporate oppression cases concerning family-owned businesses and/or the remedies and methods of resolution found in these disputes?
The informal way in which family businesses are structured and operated, and the greater risk of personal family disputes spilling into the business affairs, will almost always increase the complexity of the shareholder conflict, and the resultant difficulty in resolving it.
A review of the recent case law in this area demonstrates two important takeaways. First, the specific relationship between family members will inform the reasonable expectations and potential fiduciary obligations flowing between them as owners. Parties to an oppression proceeding concerning a family business are not arms-length parties and a court will not treat them that way. Often, the degree of familial dysfunction present in disputes by the time they go before the court are such that some form of winding up is the only workable outcome.
A second takeaway is that if stakeholders in a family business wish to retain some control over the potential remedies to be imposed by the court in the event of a dispute, they will be best served by adopting a preventative approach and drafting a shareholder agreement with comprehensive dispute resolution mechanisms. A clear roadmap to deal with disputes, divestment, or any number of such difficult issues in closely held family businesses will increase the prospect of a timely and focused resolution before a minor conflict devolves into intractable and otherwise avoidable, litigation.
***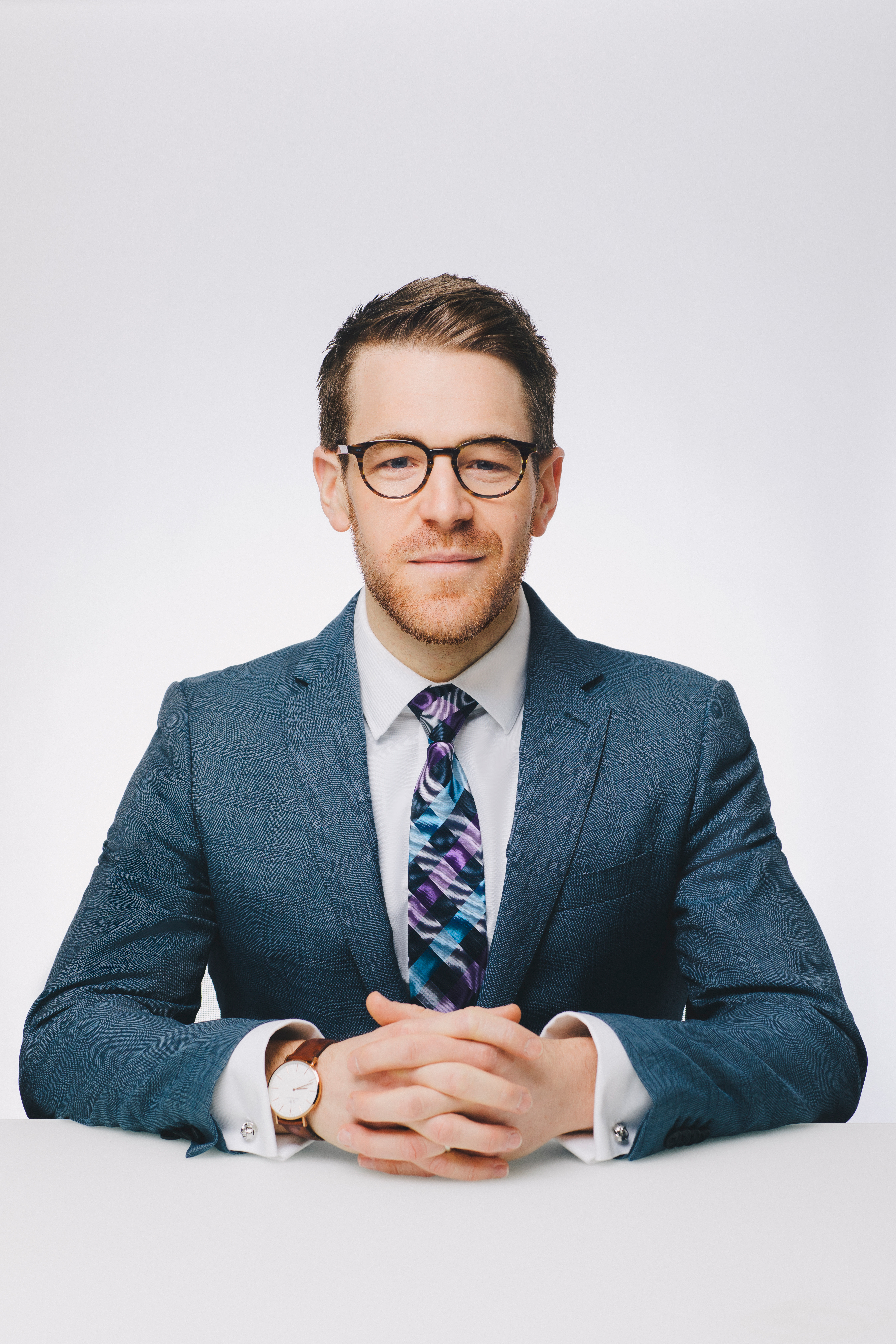 Lars Brusven is a litigator at Lax O'Sullivan Lisus Gottlieb LLP in Toronto. His practice includes commercial disputes, oppression remedy claims, professional liability matters, class actions, and appeals. Lars has represented clients before all levels of court in Ontario, the Federal Court of Canada, as well as numerous administrative tribunals and private arbitration panels.