Canadian intellectual property law has evolved considerably over the last few years, initiated in part by changes to summary procedures but increasingly carried forward by Canadian courts and new legal strategies. This pivot towards the use of early disposition instruments in place of longer and more expensive trials is having significant reverberations for IP holders and businesses. We asked intellectual property expert Andrew Moeser of Lenczner Slaght what caused this change and why – and what effects it will have on IP law now and in the future.
Why has the shift towards summary disposition occurred, and why now?
Most intellectual property litigation in Canada happens in Federal Court, where there are two mechanisms for early disposition: summary judgment and summary trial.

Summary judgment has been around for a long time. However, historically, the Federal Court and the Federal Court of Appeal ("FCA") had typically held that summary judgment is not the preferred means of resolving IP cases, which are often complex. This reluctance was particularly apparent in patent infringement cases, which are technical and usually involve expert evidence (see e.g., Suntec Environmental Inc v Trojan Technologies Inc, 2004 FCA 140). Summary judgment was usually only successful for procedural issues, such as cases turning on payment of filing fees.

In 2009, the Federal Courts Rules were amended to add a summary trial procedure, which was modelled on a mechanism that had been successfully used in British Columbia. Summary trial is brought by way of a motion with affidavit evidence, but after that, it is a highly flexible process. The Court can make any procedural order about the conduct of the summary trial – e.g., length, which witnesses will give live testimony, whether live testimony will consist of cross-examination only or include evidence-in-chief, etc. The motion can be brought at any time before the trial date is set, including prior to discovery. The rules empower the Court to grant judgment generally or on an issue, as long as "there is sufficient evidence for adjudication, regardless of the amounts involved, the complexities of the issues and the existence of conflicting evidence."

Despite the availability of the new summary trial procedure, it was used sparingly in its first few years.

As in many other areas of Canadian law, the Supreme Court of Canada's call for a "culture shift" in its 2014 Hryniak decision was a signal to IP lawyers to give greater consideration to summary procedures. However, unlike in some other areas, there was a bit of a lag in embracing this "culture shift" in the IP bar. Along with the relative newness of the summary trial procedure and the complex subject-matter of many IP cases, a 2015 decision (Manitoba v Canada, 2015 FCA 57) held that Hyrniak did not materially change the procedures or standard to be applied in summary judgment motions, which may have suggested to some lawyers that the Federal Court and FCA retained their historical aversion towards summary judgment.

In the last couple of years, there have been several new decisions where the Federal Court endorsed summary judgment and summary trial in appropriate IP cases, including in complex patent cases (see e.g., Gemak Trust v Jempak Corporation, 2020 FC 644; ViiV Healthcare Company v Gilead Sciences Canada, 2020 FC 486). Recently, the FCA weighed in and similarly endorsed summary judgment in a patent case (Canmar Foods Ltd v TA Foods Ltd, 2021 FCA 7). We may now see a positive feedback cycle where with each new decision lawyers are expanding the scope for summary procedures in IP cases, and it is likely that this trend will continue until the case law solidifies around the appropriate limits.

This in turn absolutely affects the options that IP lawyers should present to their clients. In many ways, this trend is consistent with the broader "culture change" we have seen in the legal profession post-Hryniak, where lawyers are reminded to consider whether a trial is required to resolve any case.
What are the wider implications, if any, of this trend for Canadian consumers?
Most IP litigation involves IP holders and businesses supplying goods and services, rather than Canadian consumers themselves. It is possible that summary disposition could lead to reduced transaction costs associated with IP enforcement, and those cost savings could be passed through to the consumer. For example, in a recent patent trial decision, the Federal Court commented that:
The trial lasted 21 days. Nevertheless, as these reasons will show, the case largely turns upon an issue of claims construction. Claims construction, we are often told, is a question of law, although some forms of evidence are admissible to assist in the process. Where more than 90% of the value of the claim depends on a question of law, the parties should contemplate bringing a motion for summary judgment or summary trial. Had the parties done so in this case, a considerable amount of judicial resources would have been saved, and each party's legal costs would have been substantially reduced. As I suspect that both parties will pass their litigation costs on to their customers, it is ultimately skaters and hockey players across Canada who will bear the burden of the parties' strategic choices. (Bauer Hockey Ltd. v. Sport Maska Inc. (CCM Hockey), 2020 FC 624)
There are also a couple of exceptions where consumers might see a more direct effect.
First, IP cases often affect the availability of a product or service in the marketplace. IP holders sometimes seek injunctions to prevent allegedly infringing competitors from selling their products, and later market entrants sometimes seek a determination on the validity of a competitor's patent or trademark before launching a product. Faster disposition of IP cases could lead to faster availability (or removal) of products in the marketplace.
Second, consumers themselves are sometimes involved in IP cases, such as in copyright infringement cases relating to online file-sharing. There have been some recent examples of copyright holders suing consumers, in some cases seeking to sue large numbers of consumers in so-called "reverse class actions". In theory, the increased availability of summary disposition could have a direct effect on consumers in these kinds of cases, and that effect could go either way – either the IP holder or allegedly infringing consumers could seek to make use of summary procedures.
Will this shift have any effect on cross-border transactions, or are its effects strictly limited to Canada?
This is a complicated question. IP rights are national in scope – e.g., inventors get a Canadian patent that provides exclusive rights in Canada and a separate US patent that provides exclusive rights in the US. But there are at least three ways where there could be a cross-border effect.
First, cross-border issues are sometimes raised in Canadian IP cases, such as where there is an international supply chain and export/import issues arise in the infringement analysis.
Second, this trend could bring Canada more in line with the US, where summary judgment has historically been more available in IP cases. That said, it is unlikely that summary motions will become quite so common in Canadian IP cases: among other reasons, our costs-shifting regime is a disincentive to bringing summary proceedings with a very low likelihood of success. Similarly, though it is not a summary disposition per se, the Canadian summary trial procedure could also be used to narrow the issues in dispute in patent cases through an early hearing relating to claims construction, which is similar to the Markman procedure in the US where patent claim terms are interpreted at an early stage.
Third, there are often parallel IP proceedings occurring in different jurisdictions, and parties typically employ sophisticated transnational litigation strategy. The availability of summary proceedings (and the opportunity to get a fast decision) potentially makes Canada a more important venue in such strategies.
Is the rise in summary disposition strictly limited to patent cases, or will it affect IP law in Canada on a wider scale?
It affects IP law in Canada on a wider scale. In fact, some of the earliest uses of the summary trial procedure were in trademark cases. As an example, in cases relating to counterfeit goods, sometimes the legal issues are relatively straightforward and there is no technical complexity, and the cases turn on contested facts and credibility issues. Credibility issues have traditionally been a substantial obstacle to summary judgment, but they can be addressed with live witnesses at a summary trial.
The more notable aspect of the recent trend is that summary disposition has been treated more favourably in patent cases as well. So the takeaway message is that there are no longer particular categories of IP cases that are (or are not) suitable for summary disposition; it is more about a case-by-case analysis of whether the facts and legal issues in any specific case lend themselves to either summary mechanism.
How will this trend affect small businesses and individuals seeking to protect their IP and patents?
Summary disposition can make it more cost-effective to pursue IP enforcement. The opposite side of the same coin is that summary disposition can also be a cost-effective tool for defendants to short-circuit weak IP infringement allegations.
Do you have any other insights on helping IP clients navigate the legal landscape post/during COVID?
The Federal Court is very much "open for business", and this includes scheduling and hearing motions for summary judgment and summary trial. In addition to the ongoing use of case management in IP cases, the Federal Court has been on the leading edge of courts using technology to keep cases moving ahead despite physical distancing restrictions and other public health measures. The Court has been conducting video hearings of contested matters, including video trials, almost since the beginning of the pandemic.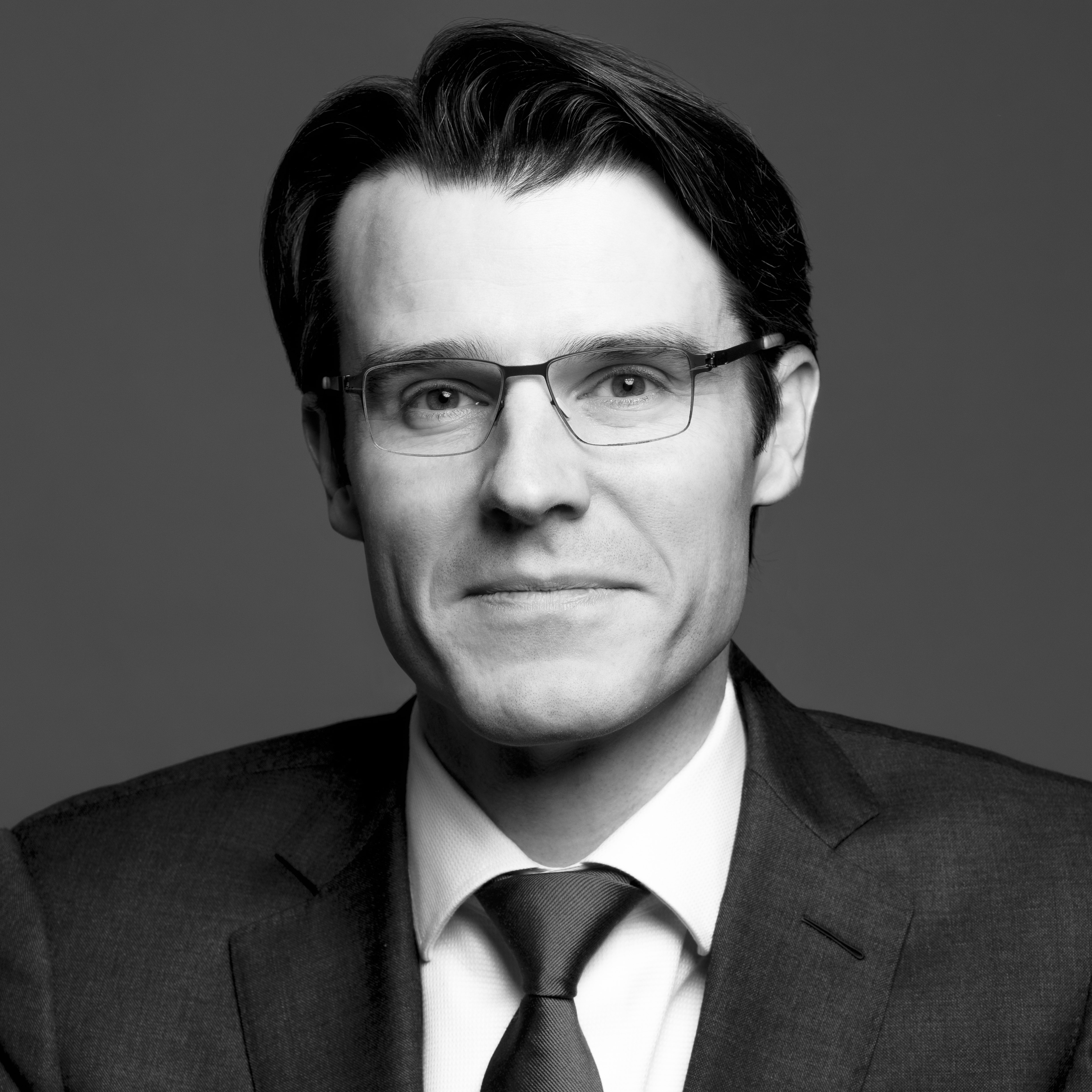 Andrew Moeser is a partner at Lenczner Slaght. Andrew's practice is primarily focused on intellectual property litigation, with particular experience in industries such as pharmaceutical and biologics, information technology, and oil and gas. Andrew also has experience in commercial litigation relating to environmental contamination, and in judicial reviews in regulated industries such as pharmaceuticals and renewable energy. Andrew has represented clients before all levels of court in Ontario, the Federal Court and Federal Court of Appeal, and the Alberta Court of Appeal. Possessing a master's degree in biology and having worked as a coordinator of a phase III clinical trial, Andrew is that combination of litigator and scientist that brings a deep understanding to the complex legal issues facing his clients.