In 1971, Mrs. Mireille Fortier-Dupuis underwent surgical resection of an abnormal lump in her right breast. Dr. Ray Lawson, a renowned surgeon in Montreal who was sought specifically for his skills and expertise, removed the tissue, performed a biopsy, and saw Mrs. Dupuis for a routine clinic follow-up before discharging her permanently from his care. Between 1971 and 1974, Mrs. Dupuis had no further concerns about her health.
Unfortunately, in the Fall of 1974, Mrs. Dupuis started to experience symptoms causing her medical team to consider a cancerous pathology. In April, 1975, she was informed that her medical records from the care she received from Dr. Lawson in 1971 had contained an alarming diagnosis: The biopsied tissue was, in fact, malignant. Mrs. Dupuis had been walking around with untreated breast cancer for four years.
Upon her eventual diagnosis in 1975, Mrs. Dupuis underwent further surgery, chemotherapy, and other treatments. She died in January, 1978. Before her passing, she authorized her testamentary executor to proceed with a lawsuit against Dr. Lawson alleging that his failures caused her premature death, as well as the pain, anxiety, hardship, and the loss of enjoyment of life she may have otherwise experienced. She, and ultimately her estate, claimed a total of $250,000.
At trial, Justice Deslongchamps concluded that Dr. Lawson had in fact breached the standard of care when he failed to inform Mrs. Dupuis of her cancer diagnosis and when he failed to follow-up on her condition. In assessing causation, he noted that the expert and statistical evidence from 1971 did not suggest a "relevant" difference in survival rates between patients who received treatment and those who did not, and therefore he found no causal link between the breach and Mrs. Dupuis' losses. Importantly, the trial judge did not directly consider whether the claims advanced were or should be characterized as a "loss of chance." Following a negative finding on causation, the court did not award any damages. A costs award was not made against the plaintiff given the exceptional circumstances of the case and the positive finding on standard of care. The trial decision was appealed.
A three-member Bench heard the appeal in 1988. Each judge provided reasons—two concurring and one dissenting. The concurring judges (Jaques J.A. and Moisan J.) explicitly characterized Mrs. Dupuis' claim as one for "loss of chance" and opined that it was a recognized and acceptable head of damage. Turning to the facts of the case, the judges felt it was clear that Mrs. Dupuis had definitively lost a chance to obtain the treatment that her condition required. Justice Jaques opined that the extent of the damage for that loss should be proportionate to the likelihood of success of the medical care. Since the medical science held out small hope for Mrs. Dupuis in the event she had been treated earlier, Justice Jaques estimated the proportionate value of the claim at $50,000.
While Justice Moisan agreed with the overall award of $50,000, his approach was somewhat different: The sum was meant to recognize both a loss of chance, which he defined more accurately as a loss of opportunity, as well as the independent psychological damage suffered by Mrs. Dupuis upon her learning that the cancer was not diagnosed in time and that things may have been different if it had been.
The third appellate judge, Justice Vallerand, disagreed with the application of the loss of chance analysis. He argued, instead, that the trial judge's finding had been appropriately based on probability—that remission or cure were not probable based on the medical evidence and therefore the damages were not compensable. In his view, the loss of chance theory altered the civil burden of proof from probability to mere possibility. Importantly, however, Justice Vallerand was willing to recognize the frustration and anguish that Mrs. Dupuis would have felt upon learning about the delay in her diagnosis; he approved an independent claim for psychological suffering valued at $5,000.
Dr. Lawson appealed to the Supreme Court of Canada (SCC) to comment on the loss of chance issue. In 1991, the SCC released its decision, carefully tracing the two principal schools of thought at that time: The first contemplated loss of chance simply as a type of damage, while the other was concerned that recognizing loss of chance claims undermined the essential element of causality in civil liability cases. The SCC decided that the loss of chance analysis should not apply in medical cases for the latter reason. The Court referenced its 1990 decision in Snell v Farrell, possibly to highlight that the robust and pragmatic approach to causation detailed in that decision could respond to the types of situations in which the loss of chance analysis might otherwise be attempted.
While denying the loss of chance analysis, the SCC accepted that if Mrs. Dupuis had received earlier treatment, she may have experienced an improved quality of life for some period of time. The SCC also accepted that Mrs. Dupuis suffered psychological distress from the knowledge that an earlier diagnosis could have been made and may have resulted in earlier treatment. The Court awarded $7,500 for the quality of life issue, and $10,000 for the psychological harm.[1]
For the past thirty-two (32) years, Laferriere has stood for the proposition that loss of chance is not compensable harm in medical negligence cases in Canada. While the bulk of the decision is dedicated to a careful review and the ultimate rejection of the loss of chance doctrine, it is what the SCC did recognize that deserves more attention: That the basic experience of medical harm impacts quality of life causes exceptional psychological distress, both of which can and should be specifically compensated.
Find out if can you sue doctors in Canada for negligence in this article.
As advocates, we have been led to believe that formal diagnoses, supported by documented medical evidence and opinion, are necessary to prove that our client has suffered psychological distress warranting compensation. I argue that our focus on this 'formality of pathology' is misplaced; the Supreme Court of Canada told us so in Laferriere. There is no reason to limit the recognition of medical trauma to delay-in-diagnosis cases.
For some, symptoms and experience of medical trauma may meet clinical criteria for more formal diagnoses, including post-traumatic stress disorder. For others, the trauma can manifest in more subtle, but equally disruptive ways: Fear of the health system; worry for loved ones; or generalized tension about health. Given the central importance and value placed on public healthcare in Canada, distrust in that system is a significant burden to carry. Expert evidence should not be required to establish that suffering harm in a system meant to protect you is an inherently traumatic experience with implications.
The Canadian Institute for Health Information recently published a report on preventable hospital-based harm in Canada. The data is sobering: 1 in 17, or roughly 6%, of hospital admissions result in preventable harm. The current reality of an overburdened, under-resourced healthcare system suggests an upward trend. While not all inflicted harm will be permanent or serious, the experience of harm will carry permanent weight for many. The staggering volume of harm-based incidents in the Canadian healthcare system is enough reason to seriously reconsider how we value those experiences and their impact.
I urge my peers to pick up on the gift long ago given to us by the SCC and to advance specific damages for psychological distress arising from medial trauma in every medical negligence case. In response to the defence that your client's psychological claim is 'unsubstantiated' without expert evidence, cite Laferriere. In taking a unified approach to this issue, perhaps we will reclaim the rightful narrative about medical harm: That it is a big deal.
***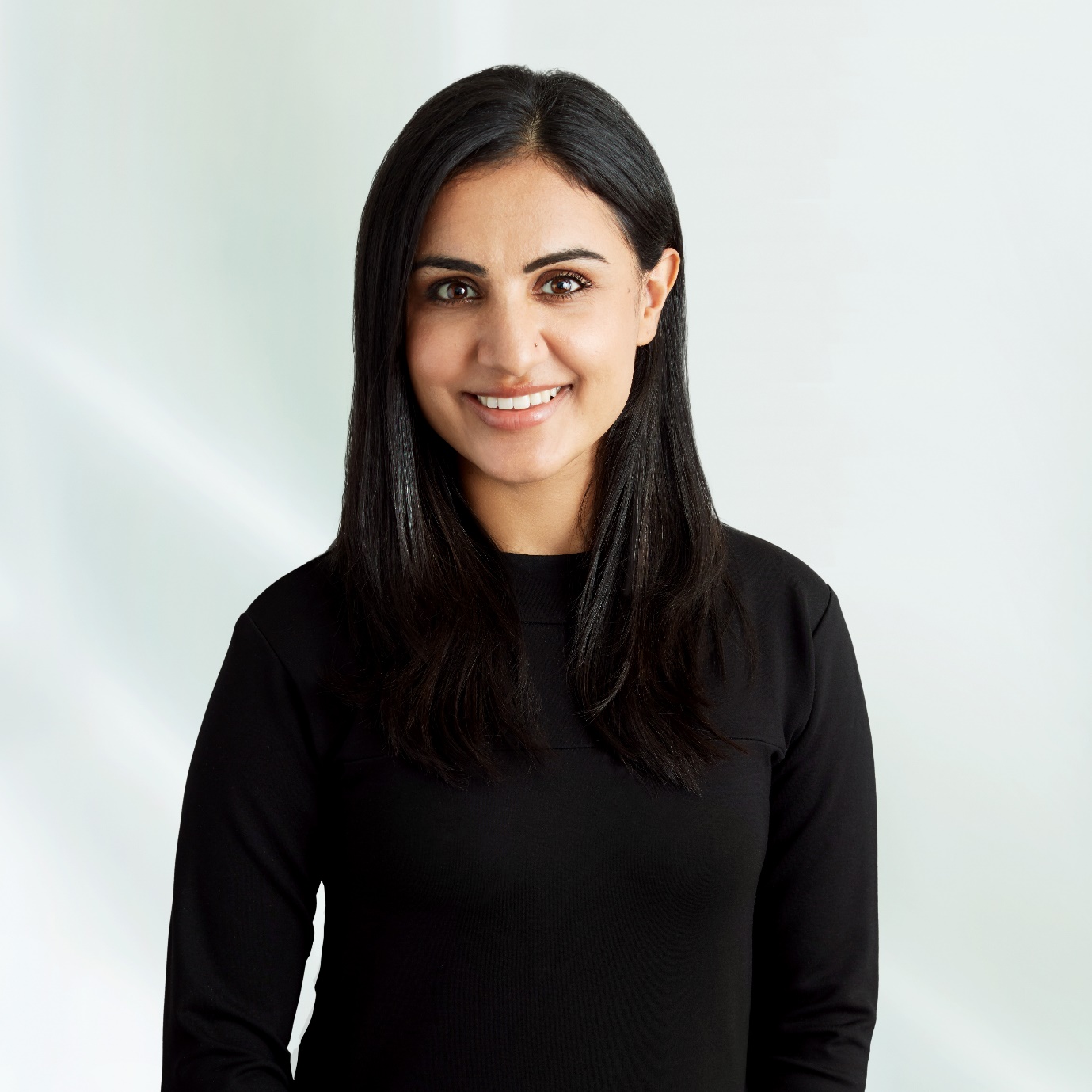 Sonia Nijjar is a lawyer in Toronto with a focus on medical malpractice at Neinstein LLP. She established and is currently the Director of her firm's Knowledge Management and Business Development department. Sonia is Chair of the Medical Malpractice section at the Ontario Trial Lawyers Association, a frequent speaker and author on medical-legal issues, and was recognized as a "One to Watch" lawyer by Best Lawyers Canada in 2021 and 2022.
---
[1] In 2022 dollars, the claim for compromised quality of life would be valued at approximately $13,800; for damages arising from psychological harm, the claim would be valued at approximately $18,375.