This article was written by Alix d'Anglejan-Chatillon and Ramandeep K. Grewal of Stikeman Elliott LLP.
Remaining amendments to certain Regulations made under the Proceeds of Crime (Money Laundering and Terrorist Financing Act) (PCMLTFA) that create or change obligations for its reporting entities (REs) came into force on June 1, 2021, including specific record-keeping and reporting obligations related to virtual currency transactions. FINTRAC has published a recent notice on the assessment of these obligations.
The first phase of amendments to the PCMLTFA came into force last year on June 1, 2020 and added regulatory obligations for businesses dealing in virtual currencies. These obligations include requirements for domestic and foreign persons and entities dealing in virtual currencies to register with the Financial Transactions and Reports Analysis Centre of Canada (FINTRAC) as "money services businesses" (MSBs), implement a full compliance program and report any transactions that they suspect may be related to money laundering or terrorist financing activity.
Large Virtual Currency Transactions
The second phase of the amendments recently came into force on June 1, 2021 and require REs to comply with obligations related to virtual currency transactions by submitting a Large Virtual Currency Transaction Report (LVCTR) to FINTRAC when they receive an amount of virtual currency equivalent to C$10,000 or more in a single transaction or over multiple transactions in a 24-hour period. FINTRAC has indicated a flexible transition period between June 1, 2021 and December 1, 2021 to provide REs with enough time to implement their LVCTR systems and meet their reporting obligations. As of June 1, 2021, REs must:
keep records of all reportable transactions;
complete the implementation of a LVCTR system as soon as possible prior to December 1, 2021; and,
submit all unreported large virtual currency transactions for the period of June 1, 2021 to November 30, 2021 as soon as possible and no later than March 31, 2022 using FINTRAC Upload or the FINTRAC web reporting system (F2R).
After December 1, 2021, REs are required to submit LVCTRs within five business days after the date on which the virtual currency amount is received.
International Electronic Fund Transfers
As of June 1, 2021, REs must submit an electronic funds transfer (EFT) report to FINTRAC when they either initiate or receive an international EFT of C$10,000 or more in a single transaction or over a 24-hour period. As REs transition their reporting systems to meet this requirement, FINTRAC expects that there may be instances of over or under-reporting for a period of time. In both situations a voluntary self-declaration of non-compliance (VSDONC) form must be submitted to FINTRAC.
Read more about the new anti-money laundering amendments on the Stikeman Elliott website here.
***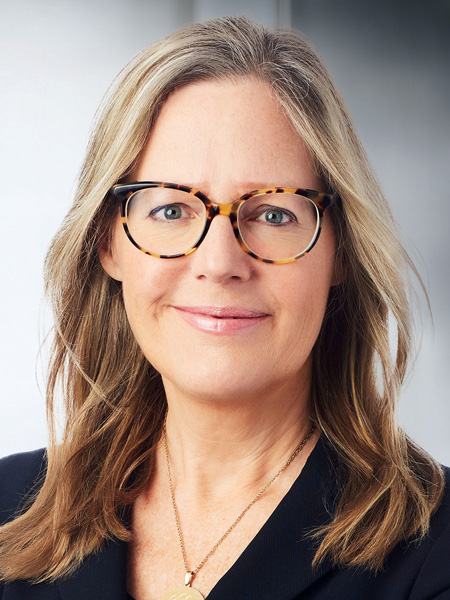 Alix d'Anglejan-Chatillon is a partner and co-head of the firm's Financial Products & Services Group. She practises principally in the areas of investment management, the regulation of capital markets and derivatives. Her clients include managers of North American-, European- and Asian-based investment funds, including private equity funds, hedge funds, venture capital funds, mutual funds and fund of funds, as well as other asset managers, broker-dealers, and commercial and investment banks. Alix also regularly advises on securities and derivatives regulatory matters relating to financial markets infrastructure and trading platforms, cryptoasset and blockchain technology and transactions, fintech solutions, and other emerging financial products and technologies.
***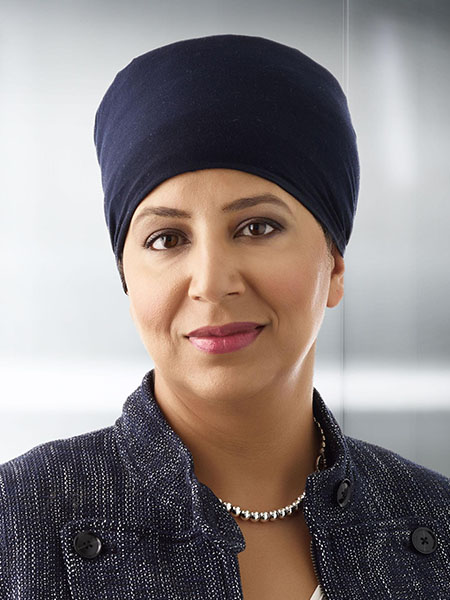 Raman Grewal is a partner in the Corporate Group. She practises principally in corporate finance and mergers & acquisitions, having expertise on a wide range of matters including domestic and international securities offerings, corporate governance and securities regulatory compliance. She has counselled Canadian and international issuers and underwriters on a wide range of capital markets transactions and securities regulatory matters, including boards of directors, public and private issuers, dealers, advisers, investment funds and asset managers. Raman has a lead role in training and educating practice group members about legal, regulatory and market developments through formal and informal education initiatives, including internal and external continuing legal education. Raman is a member of the Law Society of Ontario, the Canadian Bar Association and the American Bar Association. She is recognized in Chambers Canada 2021 as a leading lawyer in Capital Markets: Securitization, International Financial Law Review's IFLR1000: The Guide to the World's Leading Financial Law Firms 2021 as Highly Regarded in Capital Markets and The Canadian Legal Lexpert® Directory 2020 as a leading lawyer in Corporate Finance & Securities.