Legal disputes arising from infrastructure projects continue to veer more toward arbitration than litigation. Lawyers say these disputes are increasing in number, many of them are growing in size and complexity – and COVID remains a prominent factor in delays.
Internationally, arbitration has been the primary method of dispute resolution in infrastructure construction projects for decades, says Vasilis Pappas, head of the international arbitration practice group at Bennett Jones LLP. He says that the shift from litigation to arbitration has occurred more recently in Canada.
"We're seeing that the vast majority of large, complex construction disputes and infrastructure disputes are being resolved by way of arbitration rather than traditional court litigation, to the point where, I would say, it's actually quite unusual for a big construction dispute to go to court rather than arbitration these days."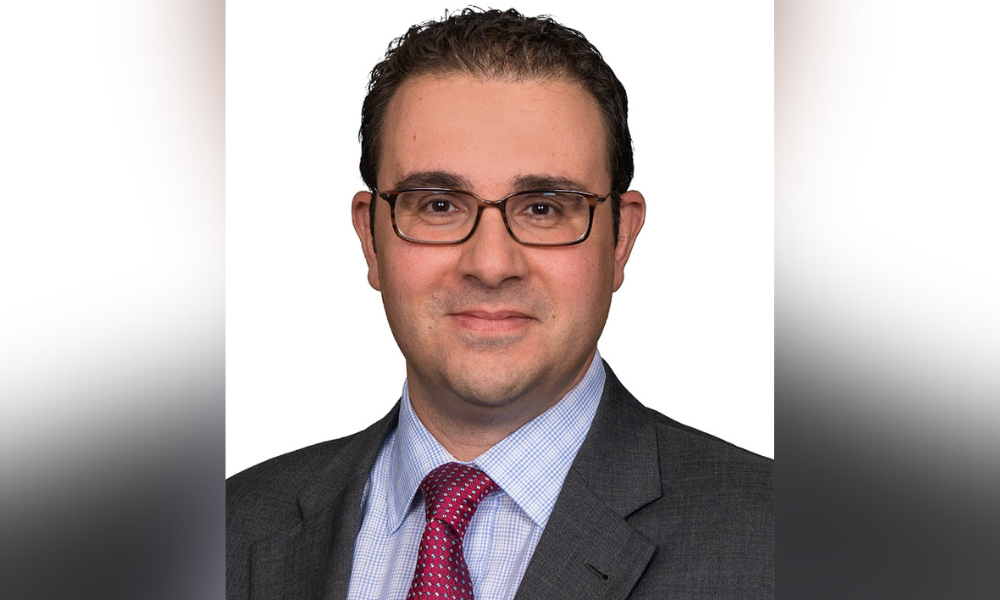 Vasilis Pappas
Arbitration is better suited to disputes in the infrastructure space, says Pappas. Clients prefer it because they want prompt resolutions. Arbitration can be much quicker and has either limited appeal rights or none. As well, parties are entitled to select the arbitrator and can choose one with expertise in the area. While all disputes have unique complexities, he says, construction disputes are particularly complex. They often involve complicated engineering issues, and delay-related concerns can require numerous experts to provide things like "critical path-delay analyses."
Another advantage, says Pappas, is that arbitral awards are enforceable in most of the world because of an international constellation of treaties. The New York Convention, also known as the Convention on the Recognition and Enforcement of Foreign Arbitral Awards, has 168 country signatories.
According to Pappas, the network of international arbitration treaties is especially important in the construction space. Canada now has more foreign contractors undertaking infrastructure projects and foreign investors taking ownership interests. Arbitration provides a smoother path for those in a dispute with a counterparty owning assets outside Canada. Depending on the jurisdiction, enforcing a court ruling in a foreign country can be "quite challenging," he says.
But the trend toward arbitration does have a downside, says Pappas. One of the advantages for clients is that they occur confidentially. But that means awards are not in the public domain, which stifles the development of the law. Arbitration institutions are beginning to try to change that, he says. They are now including an intention to publish awards in their rules, although those will be anonymized. For example, the International Chamber of Commerce issued a notice last year indicating they would publish awards online unless the parties object.
The preference for arbitration over litigation is partly due to owners and contractors wanting subject-matter experts to arbitrate their disputes, says Sharon Vogel, a partner at Singleton Urquhart Reynolds Vogel LLP and co-chair of the firm's construction and infrastructure practice group.
"We're seeing a desire from both owners and contractors to try to resolve disputes more swiftly," she says.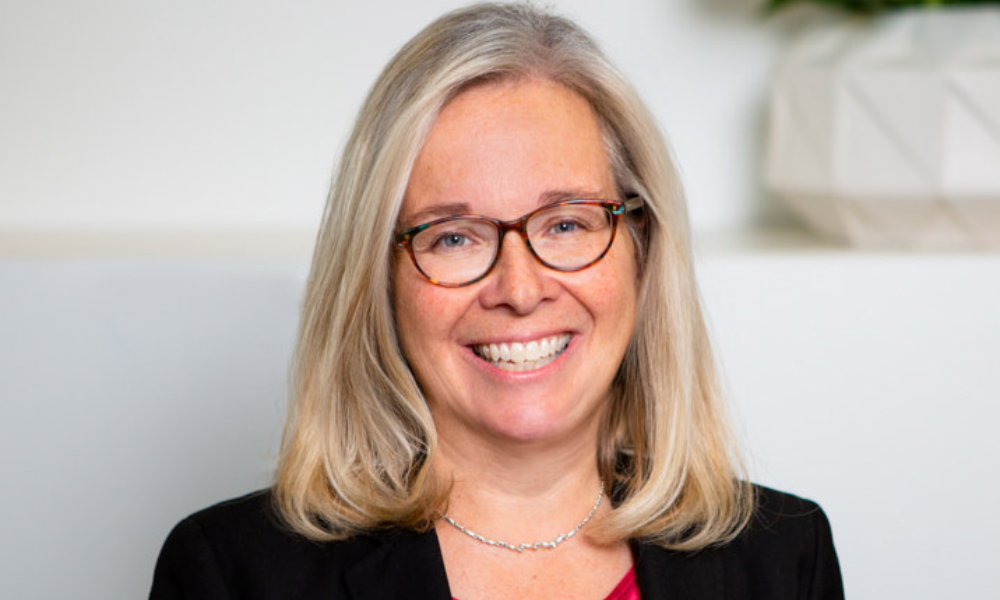 Sharon Vogel
To achieve a faster result, parties employ innovative alternative dispute resolution techniques, including seeking procedures outside of the contract's dispute-resolution framework, says Vogel. This approach includes mediating, even when the contract does not require it.
"Parties want resolution of disputes much faster than a traditional mechanism will deliver," says Bruce Reynolds, co-managing partner and co-chair of Singleton Urquhart Reynolds Vogel's international construction projects group.
One creative approach he has taken recently is to hire a single arbitrator to produce a fast-track arbitration award on a single legal issue concerning the interpretation of a critical contract provision on which the parties differ. They hire an arbitrator, particularly one with subject matter expertise in construction and construction contracts, says Reynolds, and the arbitrator issues a final and binding award as to how the parties are to interpret that provision. While one party will not like the outcome, it provides clarity and allows them to finish the project more efficiently, he says.
According to Reynolds, public authorities at the federal and provincial levels include dispute resolution boards, also known as standing committees, in their contracts for large infrastructure projects. These boards receive disputes from parties and resolve them on an "interim binding basis." The winner must pay, but either party can reopen the issue later, reinitiate the dispute and arbitrate for a final and binding award.
In recent years, there has been a trend toward more extensive and complex infrastructure arbitration in Canada, says Joe McArthur, who practises commercial litigation and arbitration in the Vancouver office of Blake Cassels & Graydon LLP.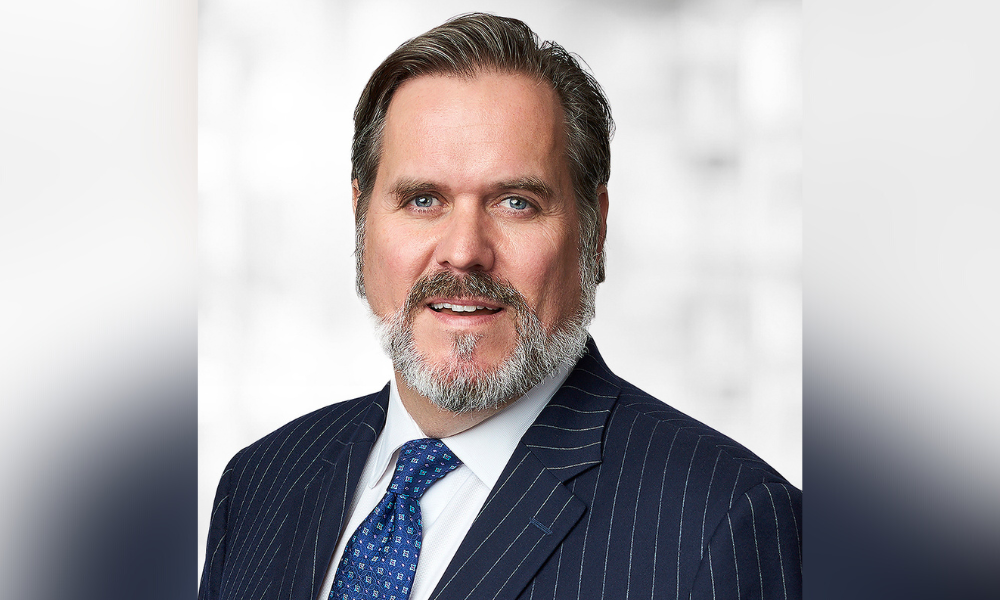 Joe McArthur
While they are increasing in complexity, he says the primary claims are typical. There are claims arising from delay, changes to the scope of work, and lost productivity or disruption, to name a few. Lately, there have been a lot of force majeure claims stemming from COVID.
The sheer scale of the larger projects and the nature of what is causing the claims mean lawyers must ensure they have access to a broader group of those with expertise on their counsel and expert teams, says McArthur. For example, there is an increasing stringency in environmental regulations that affect infrastructure-project construction. Indigenous involvement – from the permitting stage on through the project – has also risen in importance, he says.
"The size of the arbitrations and the complexity of the claims really call for a diverse and large group with very strong bench strength."
More than two years after the pandemic began, says McArthur, there is not one major project on which COVID has not had an impact. Shutdowns caused delays. There were fewer workers available, which resulted in productivity loss. Parties had to "dig in deep" into contractual provisions, usually those related to force majeure, to determine whether COVID was covered, who bore those risks, and which could be traced back to the pandemic, he says.
COVID is a "diffuse, global event," which makes its impacts tricky to argue in a dispute arising from force majeure provisions, says Haddon Murray, who practises commercial litigation and restructuring and insolvency law in the Toronto office of Gowling WLG.
Force majeure typically involves a "single event" with a "demarcation point," says Murray, like a tornado destroying a railway and preventing a delivery. It is easier to talk about those types of delays or damages than how, for instance, social distancing created a gradual loss of productivity. While he says most parties agree that COVID has had an impact, defining that impact and determining its degree are now frequent debates.
COVID-related claims can be challenging from an evidentiary standpoint, says Natasha Carew, a litigation partner in Gowling's Toronto office. A design builder has expressed the intention to bring COVID-related claims on a couple of her files involving public-private partnerships, but has yet to do so. As time passes, she says it will become more challenging to determine what was caused by COVID and various safety protocols and what was caused by something else.
"It's a very confusing and difficult type of claim to make," says Carew, whose practice involves various commercial disputes, including construction, infrastructure, and public-private partnerships. "Because it's an ongoing situation, and every time you think a COVID claim is going to come in, another variant hits and something else changes." She adds that parties planning on pursuing claims may be waiting to see how circumstances unfold before moving ahead.
Though one has yet to emerge, Carew says parties are considering force majeure claims related to material shortages and price increases associated with the war in Ukraine. "This being a war, it falls pretty squarely into the definition of force majeure." Supply chain issues, in general, are causing a "huge rise" in disputes, she says.
Vogel has seen the impacts of the Ukraine war on several projects with which she is involved. She expects claims to emerge down the road.
Labour shortages and high turnover of senior-level talent at large construction companies are also driving disputes, says Carew. Worker scarcity delays projects, and when a project manager gets poached in the middle of construction, the chances of deficiencies and project failure will increase.
When a company has had three project managers, she says that representing them is more difficult. "If a claim comes up, and you've lost all the people who have knowledge of the facts, it can be very difficult either to prosecute or defend that claim."
Infrastructure's economic impact in 2021
$89.7 billion: Infrastructure investment by business or government
$67 billion: Total Canadian infrastructure assets (value-added)
548,450: Number of jobs
$41.2 billion: Value of employee compensation
(Statistics Canada)